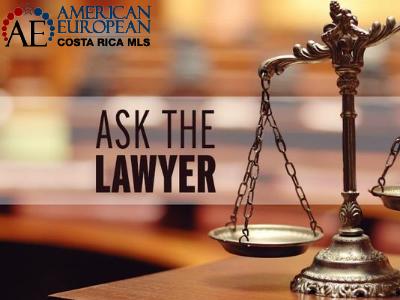 A few days ago I received an email asking for legal consultation with a well-known Costa Rica real estate lawyer who has written some guest blogs for us.
Because we have over 350 blogs about Costa Rica real estate and many other topics on our website, I get a lot of emails with requests. Some requests are really a bit strange, but great to write a blog about, which I'm doing today.
The email was short and concise:  "Hi, I would like to have a legal consultation with a lawyer about some real estate. My husband and I are in the process of purchasing, would like someone to look over our contracts."
Apart from the fact that we are a group of Costa Rica real estate agents from coast to coast and this person is not buying any property through any of our affiliate agents (get it?), today I would like to get into the issue of requesting legal consultation when you purchase real estate here.
This person is asking to be run over by a train, without knowing it. Why not hire your own lawyer to do the closing for you instead of hiring one to look over your contracts? Why not take advantage of all the other services the closing attorney can give you?  I'm sure your real estate investment is a major one for you and it deserves professional attention.
Other legal services
In Costa Rica, there are many other legal services that you might need, here are a few:
Property transfer deed
A simple legal consultation about the property transfer deed will show some other issues you need to know. The Notary Public who drafts the property transfer deed and conducts the closing and registration of the deed in the National Registry is bound by law to charge no less than the minimum notarial fee authorized by the Costa Rican Bar Association.  This fee is calculated on a sliding scale based on the purchase price in Costa Rican colones (¢) of the property being purchased.
Notary Fees
If you hire a lawyer to just look over your contracts, you will receive not much interest from that lawyer. Unless he is starving to death. It is like asking a realtor to check on a property you are buying from a developer. Or asking your hairdresser to explain to you how to use a hair color product you bought at Walmart.
On a $100,000 property title transfer, the notary fees are $1,306.00 at an exchange rate of ¢530. On a $500,000, the notary fees are $5,306.00.
In Costa Rica real estate, a cash buyer has the right to choose the closing lawyer. If you purchase Costa Rica real estate with a bank mortgage, the closing will be done by the bank's lawyers and with a private loan by the lender's lawyer. Either way, it's always a good idea to request a legal consultation with a real estate attorney.
Who pays the closing cost?
Normally, buyer and seller pay the closing costs 50/50 unless negotiated differently. If you purchase real estate from a developer, you will be paying the closing cost and the developer will try to have you use their attorney for the closing. Why would you, if you are paying for it? Learn more about closing costs here.
Suppose that the lawyer you hired to look over your contracts, which probably will be in Spanish, approves those contracts. Unless you understand Spanish, you won't know if there were any changes made by the seller's attorney after approval by your attorney unless your lawyer is present at the closing.
If you are buying Costa Rica real estate, no matter if it's from an FSBO or from a Costa Rica real estate developer, you should insist on hiring your own closing lawyer. Because you are paying for it! Contact us now for your real estate purchases in Costa Rica
Feel free to leave your comments on this blog. If you like this article, please feel free to share it on your social media.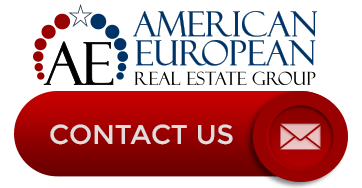 ---
If you like this blog, connect with me on Google+ or subscribe to our newsletter by clicking the banner below.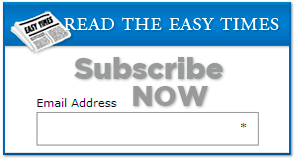 While we're at it, I DO want to remind our readers that we appreciate any referrals you can send us. Finally, please remember the American-European real estate Group's agents when you refer a real estate agent. Because we DO appreciate your business.