Estimated Reading Time: 4 Minutes
Obtain Costa Rica residency through your real estate purchase. You can buy a property anywhere in Costa Rica, live in it, and use the purchase as an investment to apply for your Costa Rica residency.
In January of 2011, the government published the proposed regulation to the Immigration law and allows for more flexibility in the investor category to be able to qualify with the purchase of "tangible property, shares, negotiable instruments, productive projects or projects which are deemed of national interest"
Attorney Rómulo Pacheco of Pacheco, Marin & Associados, is the leading Costa Rica residency specialist. He informs us that the registered value at the transfer of the title(s) in the National Register needs to be over $150,000 as well as the value of the property(s) in the Municipality.
The $150,000 can be the total value of different properties together. But of course, you need to hire a professional attorney's office that specializes in Costa Rica residency. Previously, this amount was $200,000.
Offering Free Costa Rica Residency
In January, I saw an ad on Costa Rica Living Forum offering a property in Grecia for sale. The offer is an outright lie, offering free residency with the purchase of the property, though the owner of the ad might not even be aware of the lie. Rather than falling into the trap, why not just hire the right people when moving to Costa Rica.
See for yourself:
Free Residency with purchase of my property-home, guest apt, 1 1/4 acres

Mon Jan 28, 2013 9:46 am (PST). Posted by:"costaricariver"

I have a Costa Rica residency expediting service and will pay attorney fees for your residency which should be done within 90 days.( because of Christmas break the waiting list is a bit behind right now) My property is reasonably priced at $169k or put down $50k and make payments. The property is a VERY RARE selection . Very private mountainside IN GRECIA ! Home with fully furnished guest apartment and 3 more mountainside lots terracing up 1 of the interior roads.
Changes in the existing types of investment
On the 28th of August, 2009, General Director Mario Zamora of the Costa Rican Immigration Services, modified the existing types of investment that could be made to qualify for the Investor category of Costa Rica residency requirements. The Costa Rican law specifically excluded personal investments in the past as a way to qualify for residency. And now, the purchase of a property in Costa Rica qualifies any person for the investor category. So, this means you can now purchase any Costa Rica real estate like a home or land or buildings and qualify.
The modification of the immigration law states:
The investment amount must be US$150,000 or more according to the official exchange rate. The Central Bank of Costa Rica established this rate. Also, future residents can make the investment in:
tangible property,
shares,
negotiable instruments,
productive projects
projects of national interest
This means that an advertisement, as shown above by "costaricariver" should not be believed. It is a false statement that you can purchase a property in Grecia advertised at $169K and get your residency for free. But, if you purchase a property in Costa Rica for over $200K, you WILL qualify.
This is another reason to not only hire a professional real estate agent but also hire a professional residency attorney.
You can contact Attorney Rómulo Pacheco for any immigration information at his email address. In addition, contact your American European real estate group's agent to purchase a Costa Rica property by using the new investors' option now.
More options
Finally, see here more information on the different options for residency
Our agents do follow the law and can, therefore, recommend you the right property to purchase to obtain Costa Rica residency. So, contact us now.
---
Feel free to leave your comments on this blog. Also, if you like this article, please feel free to share it on your social media.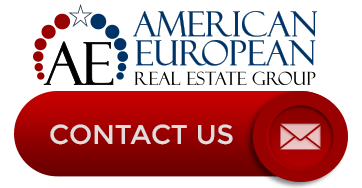 If you like this blog, subscribe to our newsletter by clicking the banner below.