Few countries as small as Costa Rica can offer you so many options of views. For amazing Costa Rica real estate views, you have arrived at the right place.
The American European Real Estate Group's affiliates have listings of properties for sale, from coast to coast, with the most incredible Costa Rica real estate views. Imagine having a choice of ocean views, city views, golf course views, lake views, river views, sunset views, nature views, and last but not least: volcano views. All photos in this blog are taken from the listings offered on our real estate website.
Move over for location, location, location. Please make a place for views, views, views. You don't have to be super-rich to be able to purchase a property with your choice of views because we have properties with Costa Rica real estate views everywhere. Of course, you pay more for most Costa Rica view properties than for one that doesn't have a view.
If Costa Rica real estate views are a priority to you when purchasing property, you have a huge variety of options for finding the right view property. Many of those views might combine different views at the same time. This could be an ocean view and a view of the golf course at the same time, or an ocean view and a mountain view, or an ocean view and a nature view or a river view and a nature view. Allow me to walk you through all your view options.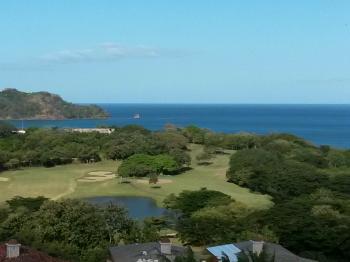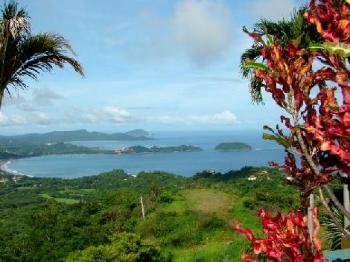 Ocean views
We have ocean view properties for sale in all the beach areas that have a mountain range in the North Pacific, the Nicoya Peninsula, the Central Pacific, the South Pacific, and the Caribbean. Due to the maritime zoning of the beach areas, there are not many beachfront properties available and not in every beach area of Costa Rica. Your search for Costa Rica real estate views property that offers ocean views should cover:
Caribbean: Cahuita, Manzanillo, Punta Uva, Playa Cocles, Puerto Viejo and Playa Chiquita
South Pacific: Dominical, Ojochal, Uvita, Hatillo, Pavones, Quepos and Manuel Antonio
North Pacific: Playas del Coco, Playa Panama, Playa Hermosa, Flamingo, Playa Grande, Brasilito, Tamarindo, Nosara, Samara
Nicoya Peninsula: Santa Teresa, Montezuma, Tambor and Playa Coyote.
Central Pacific: Playa Herradura, Jaco Beach, Playa Hermosa, Playa Esterillos, Nativa Resort, Punta Leona and Los Sueños Resort.
Send us your ocean view property request NOW.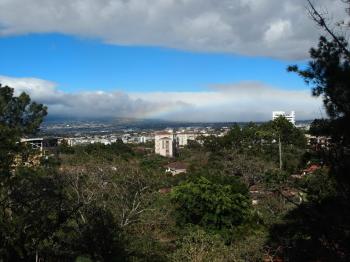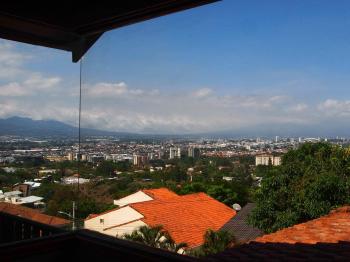 City views and valley views
You will find city view properties anywhere in the mountains or foothills of the Central Valley, including Escazu, Santa Ana, Heredia, Sabanilla, San Ramon de Tres Ríos, Alajuela, Atenas, Grecia, Naranjo, and San Ramon. Another option could be valley views, which are available in the same areas, but outside the greater Metropolitan area. Our affiliates offer literally hundreds of city view properties for sale, spread all over the Central Valley. Send us your city view property request NOW.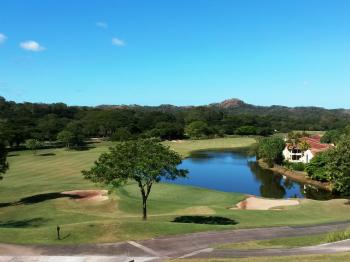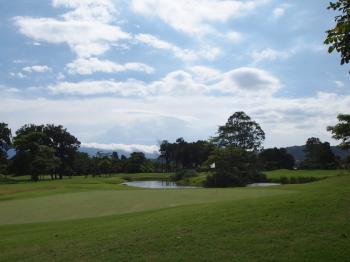 Golf course views
Costa Rica has 10 golf courses and of course, we have affiliates with golf property with a view of the golf course for sale. If you are a golfer or you just love the view of a golf course, we recommend you search in the following areas in the Central Valley:
Outside the Central Valley, you will find a few golf courses in the beach areas where some even offer properties on golf courses AND ocean views at the same time. We recommend you search with our affiliates in the following areas:
Send us your golf course view property request NOW.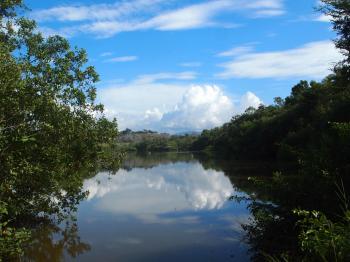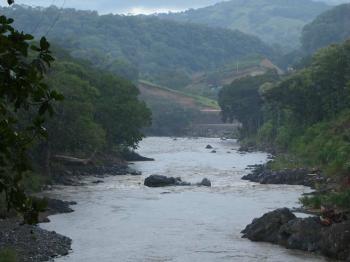 River views
Many rivers in Costa Rica are located in Canyons, especially in the Central Valley. Once you move out of the Central Valley, you can find a property that offers river views of important rivers like the Tárcoles river, Térraba river, Tempisque river, Sierpe river, Tulín River, Nosara river and many others. Just tell our affiliate partners in the Nicoya Peninsula, Central Pacific, North Pacific and South Pacific what you are looking for. Send us your request NOW.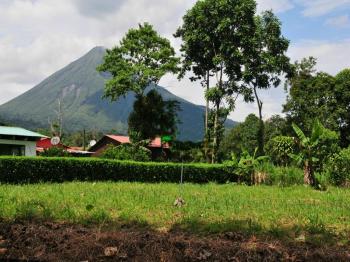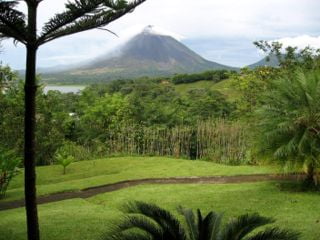 Volcano views
Costa Rica is famous for its volcanoes and you will find some amazing volcano view property. Most volcanoes in Costa Rica are not active anymore, except for the Arenal Volcano.
Arenal volcano – This is the most majestic volcano in Costa Rica because it is still active. Incredible Arenal volcano view property can be purchased in La Fortuna, San Carlos, Nuevo Arenal and Tilaran.
Irazu volcano – To enjoy views of this volcano, you need to be quite a distance away. You will find the best Irazu view property in Escazu, Cartago, and some areas in Guadalupe
Barva volcano – the Barva has three summits, called the Tres Marias (Three Mary's) and the best Barva view property can be bought in the Belen and Cariari area as well as in the Escazu – Santa Ana mountain range.
Poas volcano – Alajuela, Atenas, Grecia, Belen, Escazu and Santa Ana offer Poas volcano view properties for sale.
Miravalles and Rincón de la Vieja volcanoes – They can mostly be viewed from the area surrounding Liberia in Guanacaste.
Send us your volcano view property request NOW.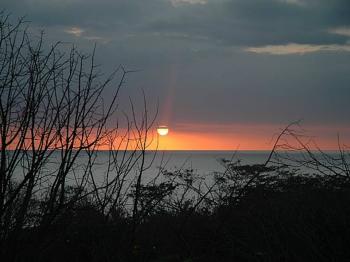 Sunset views
Anywhere on the Central Pacific, North Pacific and Northern Peninsula de Nicoya beach areas you will find the property of Costa Rica real estate views with sunsets throughout the year. In some parts of the Central Valley where you will find a mountain range with views to the west. Your best options for sunset view properties in the Central Valley are Santa Ana, Ciudad Colon, Atenas, Alajuela, Grecia, and San Ramon. Send us your sunset view property request NOW.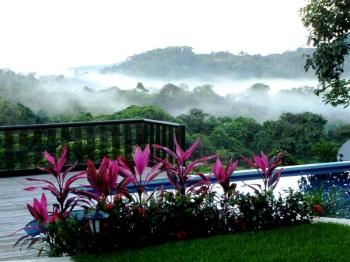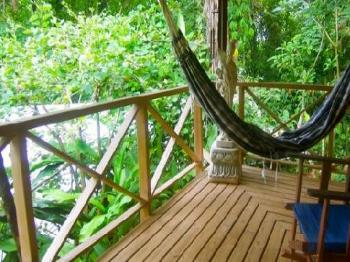 Nature views
More and more buyers of Costa Rica real estate are looking for properties for sale that have a nature view. The nice part is that you will not have to pay any bonus to get nature views. Search for a rural location, stay out of the cities, and I can assure you will get your spectacular nature view if you make this request to any of our real estate agents. Send us your nature view property request NOW.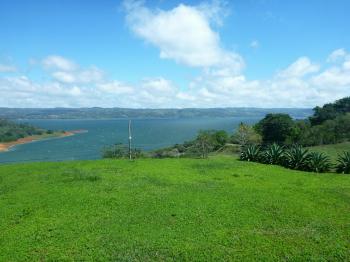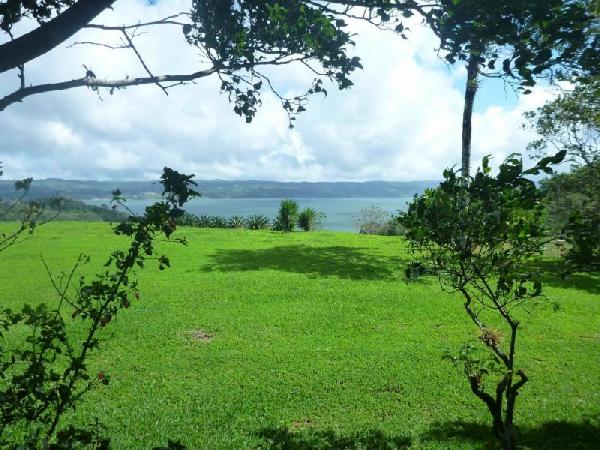 Lake views
We have only a few lakes in Costa Rica and they are man-made lakes, to generate power. You have a choice between Lake Arenal and Lake Orosi.  To be able to get a Lake Arenal view, you will need to be in a location between Tilaran and Nuevo Arenal and between Nuevo Arenal and La Fortuna. Although there are not that many lakes in Costa Rica, we do offer lake view property on our inventory.
Soon, we will also be able to offer you Lake Orosi properties as well. Send us your lake view property request NOW.
Pay more?
Any idea how much more men are willing to pay for the view of their dreams? The premium can be as much as 100 percent. Most of the time, the husband is willing to pay a premium for a wow view, while the wife prefers a discount on a home with a lesser view.  Super rich couples have an interesting dynamic when it comes to paying more for those views.
Need assistance finding that WOW property with Costa Rica real estate views? Contact us NOW.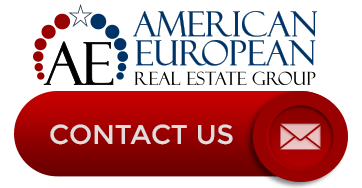 Feel free to leave your comments on this blog.
---
If you like this blog, connect with me on Google+ or subscribe to our newsletter by clicking the banner below.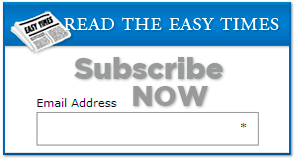 I DO want to remind our readers that we appreciate any referrals you can send us. Please also remember the American European real estate Group's agents when your refer a real estate agent. We appreciate your business.