Estimated Reading Time: 4 Minutes
Before you buy any Costa Rica beachfront real estate, you should learn more about Costa Rica beachfront property.
Costa Rica has very little titled beachfront, most of it is a concession.
Beachfront property in concession has a lot of restrictions, so you will need to check with your attorney before you purchase.
If the property is personally held, the foreigner must first have five years of legal residence in Costa Rica. For this reason, many foreigners purchase the rights to beach real estate or oceanfront property by first forming a Costa Rican corporation. This is a simple process that takes about 30 days and can cost from $150 to $1,000, depending on the attorney that constitutes it and the type of corporation. This process will allow a foreigner to not having to deal with the normal beachfront property restrictions.
Costa Rican corporation
Your Costa Rican corporation must have at least fifty percent of its shares held by a Costa Rican resident or citizen. Most people are not comfortable with this. At the time of closing the sale, the "token" Costa Rican shareholder, simply endorses the shares to the foreigner. This way the foreigner is holding 100% of the shares.
This is common practice, but consult your attorney on the specific details including risks associated with this practice, so you can take your precautions before you close on the purchase.
Exceptions for Beach Front Property
The Maritime Zoning Law was not applied retroactively. Any beachfront home, oceanfront property, or beachfront lot previously titled can be freely transferred. Of course, this titled property is very rare. These cases are those involving rights registered in colonial times, and certain urban property on the beach.
Where the 150 meters restricted zone does not have an approved zoning plan or "plan regulador", you may find an "arriendo" – lease agreement.
Arriendo
You may occupy and develop the zone after you purchase the rights from the legal occupant. These rights are registered with the corresponding local government or municipality. There is no time limit for "arriendos". Not until the land is properly zoned (which may never happen!).
A lot of Costa Rica beachfront real estate has an "arriendo". The "arriendo" allows the transfer of ownership and low-impact development. Building a beach house or small tourist project should be no problem getting building permits. But larger projects must go through zoning approval with the government.
Due diligence
Before you purchase any Costa Rica beachfront property or beach condo make sure to do your due diligence on the legality of the real estate transaction. Then also check on the beachfront property restrictions. Make an option to purchase – sale agreement subject to being able to close on the property.
If you are looking to purchase property in a certain beach area of Costa Rica, contact us now.
---
Feel free to leave your comments on this blog. If you like this article, please feel free to share it on your social media.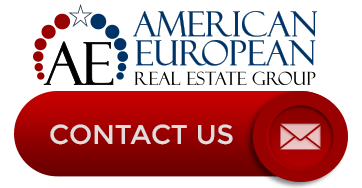 Also, if you like this blog, connect with me on Google+ or subscribe to our newsletter by clicking the banner below.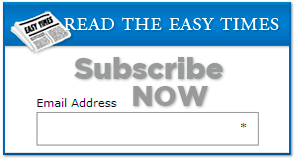 While we're at it, I DO want to remind our readers that we appreciate any referrals you can send us. Finally, please remember the American-European real estate Group's agents when you refer a real estate agent. Because we DO appreciate your business.