Costa Rica beachfront property has certain restrictions that you should know about before you purchase because it is located in the Maritime Zone or ZMT.
When buying Costa Rica beachfront property, you should ask our affiliate beach real estate agents. Second, you should use any of the closing attorneys our affiliated real estate agents recommend.
But the following blog is hopefully useful so before you purchase Costa Rica beachfront property in the Costa Rica Maritime Zone, you will be more knowledgeable than you were before, which will help you in your due diligence.
Costa Rica beachfront property in the Maritime Zone of Costa Rica has certain restrictions that you should know about and we also want to tell you about the precautions you should take before purchasing land in the Maritime Zone.
A canon
Although local governments will collect a land use tax known as a canon from occupants of land located in the maritime zone it does not mean that a concession has been granted.
As such, the payment of a canon is simply a recognition of the right to possession. This, in turn, doesn't give you any rights to build on that land. Learn more about this here.
No granting of concessions
Concessions for maritime zone beach property in Costa Rica cannot be granted to:
Foreigners who have not been residents for at least five years
Companies with bearer shares
Foreign companies based abroad
A company set up in Costa Rica exclusively for foreigners.
A company with more than fifty percent foreign capital (ZM Art. 47)
Concessions can be forfeited
Concessions on a maritime zone beach property in Costa Rica can be forfeited for the following reasons:
Failure to apply for an extension of a concession in a timely manner
The forfeiture of rights by the interested parties
The death or legal absence of the concession holder with no heir
Not abiding by the established obligations of Article 51
Cancellation of the concession (ZM Art. 52)
Cancelation of a concession
The ICT (Costa Rica Bureau for Tourism) can cancel a concession on maritime zone Costa Rica beachfront property for
Nonpayment of the yearly canon or royalty
Breach of contract (e.g. use of the land for purposes other than those expressly stated by ICT)
Violation of the ordinances of the law that grants the concession
Impediment of the use of the public right of way
Other causes that this law establishes (ZM Art. 53)
All in all, an investment in Costa Rica beachfront property regulated by the Maritime Zoning Law requires extra caution and thorough investigation. The reality is that ambiguities exist within the written law, so that as regulations are created and amended, rights to property may also change.
There are no guarantees and there is no foolproof way around the law. Even if you get a concession, there are no guarantees that the concessions will be renewed or that the price of the concession or the yearly canon will be within reason.
Accept the risks
The fact remains that you are not purchasing a beachfront real estate, you are leasing it. When you buy, you must be willing to accept that risk. Also, see information about squatters in Costa Rica.  Because in certain cases a foreigner has made it through the concession process only to lose all or a portion of the property later to squatters.
Due diligence
Make sure your closing attorney does your due diligence:
examines the Municipality Records,
verifies the seller's ownership status,
and also verifies general tax and leasing records.
Keep in mind that if you are opening a business on the beach, it may be worthwhile for you to have a concession. Then you want to make sure the local government will allow you to have the business within the maritime zoning.
Looking to purchase Costa Rica beachfront property like a beach home or beachfront commercial real estate? We advise you to purchase titled land outside of the Maritime Zone. Or contact our affiliated real estate agent in the area you are looking to buy.
---
Feel free to leave your comments on this blog. If you like this article, please feel free to share it on your social media.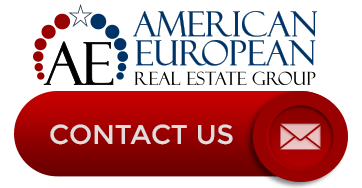 If you like this blog, connect with me on Google+ or subscribe to our newsletter by clicking the banner below.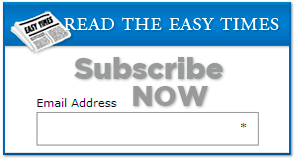 While we're at it, I DO want to remind our readers that we appreciate any referrals you can send us. Finally, please remember the American-European real estate Group's agents when you refer a real estate agent. Because we DO appreciate your business.