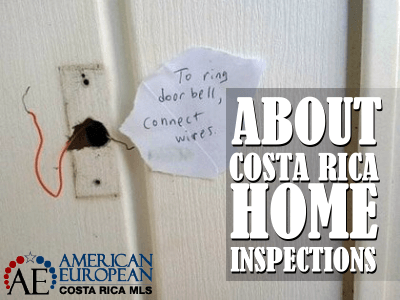 Costa Rica home inspections are totally necessary when buying a property, but most buyers don't know it.
Did you know that very few buyers ever request information on Costa Rica home inspections? Now that you fell in love with that beautiful 2 bedroom ranch home for sale.
How do you know that this house is in perfect condition? You fell in love with these fabulous ocean views. But is the structure safe? Maybe the roof needs to be replaced. That's expensive. Or that ridge down to the ocean looks scary, can the house slide down the mountain in a rainstorm? What about the septic system, is it still good?
You just want to buy it now. This is the home you have wanted to retire to or use as a vacation home. Your offer was accepted by the seller. So what is the next step?
Smart buyers find themselves a home inspector. The problem is that in Costa Rica it is not customary to hire a home inspector when buying a property. Costa Ricans seldom do a home inspection. most just ask a find or family member, who is an engineer, architect, or works in construction to have a look at the house.
And that's what they do: have a look.
Costa Rica home inspections
A good home inspector will offer you different types of reports. You can ask for a very basic report or a very detailed report. Prices are of course different for each as the time spent on inspection as well as writing up the report is very different in each. So what are the details a home inspector should look at when doing a Costa Rica home inspection?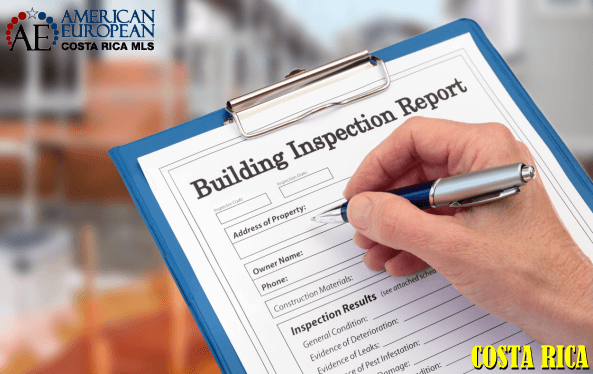 I recommend
Structural integrity
Interior and exterior walls
Roof, flashings, gutters, soffits, fascia, and downspouts
Electrical
TV/Internet connections
Plumbing
Doors & windows + hardware
Retainer Walls
Septic, grey water drainage
Potable water pressure
Drainage of the property
Access road + gate
Fences
Landscaping
Swimming pool – pumps
Balconies and decks
Air conditioning (if available)
Common areas in the case of condominiums
A nightmare?
How do you make sure that you are buying a Costa Rica property that will not be a nightmare in the future? A good realtor will recommend and will give you information on Costa Rica home inspections. Others don't since they fear they will lose a sale.
When the home inspection shows any serious problems after your agent recommends an inspection, you will probably stay with this agent to find another property that suits your needs. You don't want a nightmare. Do yourself that huge favor, get information on Costa Rica home inspections and pay for a good home inspection service.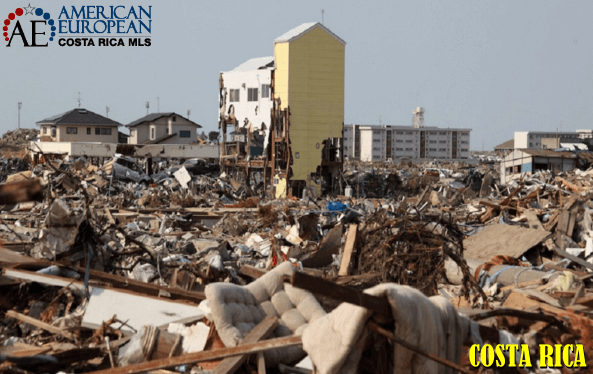 Different construction codes
I am sure you will use the right attorney to transfer the title of your new property. Having a good and honest home inspection done is as important as that.
In Costa Rica, we have different construction codes than other parts of the world. Just like anywhere else, in the different areas, we have different soil, more or less rainfall, warmer or cooler climates and you can be closer to the usual earthquake epicenters. And, just as important, is your standard of construction versus the standard used in Costa Rica.
You have different options for roofing, waste disposal, topography, and many other things that are important to the construction of the home. Also, we have different building codes than many other countries in the world.
For example, you will receive a detailed revision of the structure of the home as we have earthquakes all the time. On the other hand, it will sound strange to a North American that the electrical system of 90% of the homes is not grounded.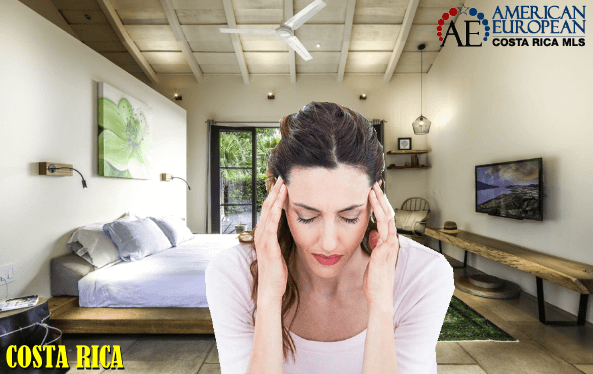 Hire just anybody?
Many retired people in Costa Rica are bored to death. They think that because they had an uncle who was an electrician back home, they can now do home inspections. Just because their uncle was an electrician. So beware of all these people who think they know what they are doing. Tico's usually have a friend or a family member who is a "construction expert".
It is VERY important you don't use a builder or an architect. The reason is that they will tell you the house you're buying is no good and that it's better to build a new one. And guess who will do that for you?
Just like we have so many real estate agents here who will tell you that they are experts. You might hit on people who will tell you they can do home inspections everywhere. That includes those who are certified inspectors in Wisconsin or from wherever. Houses in Wisconsin are quite a bit different than they are here. But are those home inspectors knowledgeable enough about construction in Costa Rica and do they speak the language?
Who we recommend for Costa Rica home inspections
It is not easy to find a good home inspector in Costa Rica. Few people have enough construction experience in the U.S. as well as in Costa Rica and know how to inspect. I had been looking for a good and responsible home inspector for many years and it was not until I found one capable and responsible enough to do a good job: Jerry McKinney. Unfortunately, Jerry passed away a few years later, to be replaced by several others until I found Roy Sparks. Just two years later, Roy moved back to the states. Then, in 2006 I found Tom Rosenberger willing to do the home inspections for our clients.
During the Covid-19 pandemic, our recommended home inspector Tom Rosenberger, a US expat also passed away. May he rest in peace. Thanks, Tom for all the good work for so many years.
Fortunately, we found Sebastien Legault, a French Canadian builder. Sebastien has built many homes, mostly in Atenas, and has the necessary knowledge that we need a home inspector to have. Check Sebastien's Facebook and website now.
Typical Home inspection clients
Many clients consider the purchase of land and want to assure it is suitable for building
Others, own existing property and wish to build a home
Most of all, clients want to know if everything on the property functions well.
While often, clients want to make sure that all building materials and installation procedures have been 100% completed prior to closing.
Finally, a few clients own or want to purchase existing housing for renovation
Typical Home Inspection services
Inspection of raw land and developed lots to determine if the property is suitable to construct the housing you envision.
To determine the current state of construction. Then detail incomplete installations or defects and their associated costs to complete, repair, or replace.
When you're making an offer on a property, ask your agent about home inspection services.
---
Feel free to leave your comments on this blog. If you like this article, please feel free to share it on your social media.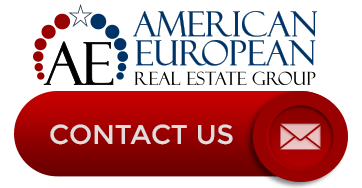 If you like this blog, connect with me on Google+ or subscribe to our newsletter by clicking the banner below.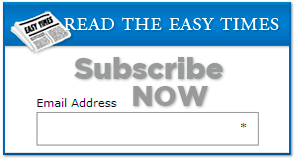 While we're at it, I DO want to remind our readers that we appreciate any referrals you can send us. Finally, please remember the American-European real estate Group's agents when you refer to a real estate agent. Because we DO appreciate your business.