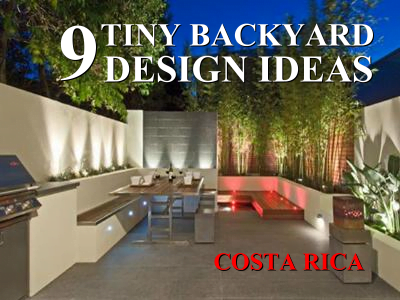 With a small budget, it is possible to turn the tiny Costa Rican townhouse backyard into an oasis.
Not every property buyer in Costa Rica has the necessary budget to purchase a home with a large backyard.
Due to the high cost of land in the urban areas of Costa Rica, real estate developers build townhomes on a small footprint. All the Costa Rican townhouses on the outer edges of the communities usually have a huge perimeter wall behind the home and the garden is tiny little.
If you think that by keeping a small yard open and loosely planned would make it feel bigger, you are mistaken. The key to a more spacious feeling is all in the organization of the yard, no matter how small it is.
Detached or attached?
Detached townhouses have a lot more garden and are most of the time separated by hedges, so they have a more spacious feel to them. Costa Rican townhouses in gated communities are mostly attached and have no windows on the side, only up front and out back. This makes the home automatically darker and depending on the floor plan, you can take a huge advantage of a townhouse backyard, even though it's a tiny one.
The weather
Whatever you do with your tiny townhouse backyard, take into account that we have a strong rainy season. You must realize that drainage is important. At the same time, during the dry season, you can use your backyard every day. Use furniture and materials that can withstand water and sun. Learn all you need to know about the Costa Rican weather before you purchase a Costa Rican townhouse.
9 Ways
I have been able to come up with 9 ways to layout a tiny townhouse backyard, so it looks a lot larger.
1.    Use mirrors on the perimeter wall in the back
Try to make the tiny townhouse backyard seem larger than it actually is by hanging a few mirrors on the fence or wall so they reflect the garden. The mirrors will add some depth to your yard.
2.    Elevated levels
Add slightly elevated levels to your tiny townhouse backyard. Use pavers or waterproof decking to create the levels and create raised planters in between the areas. This technique has been used in Japanese gardens for centuries.
3.    Lay pavers or decking in a diagonal pattern
Don't lay the pavers or decks straight to the back, use a diagonal path or be creative. You could create more illusion by allowing the pavers to cut the yard diagonally or wind around to make your tiny backyard look a lot larger than it is. An expert deck builder is a must for any creative design.
 4.    Use small plants
Experiment with plants that don't take up a lot of space and don't grow too large if you don't have a lot of square footage for your tiny townhouse backyard.
5.    Tiered planters
Use tiered planters to maximize the ground space against the perimeter walls. Use material that can stand the rainy season. If you enjoy cooking, you can take advantage and use several as herb boxes. Be creative and use other materials or even recycled materials.
6.    Plant vertically
Instead of planting horizontally, you can plant vertically, here and there, on the walls to your neighbors and toward the back.
7.    Add a feature
No matter how tiny your townhouse backyard is, you can always add a nice feature like a fountain, a fire pit, or cozy reading nook to make this tiny spot worth the visit. Take the sun into account when you do. If you use a water feature, make sure you keep the water always running to prevent Dengue, Zika or Chikungunya.
8.    Add an accent
You can add an accent to the tiny backyard that will draw the eye to the back of the space immediately.
9.    Plant your own tomatoes
If you love to eat your homegrown food, you can grow tomatoes and not need a lot of space. And you can recycle all those water bottles that you usually throw out. Find out here how to grow tomatoes the easy way in inverted hanging planters. You can also use jars for your herb garden.
Watch out for our other blogs where we always try to come up with new ideas and tips to make your Costa Rica real estate purchase a responsible one.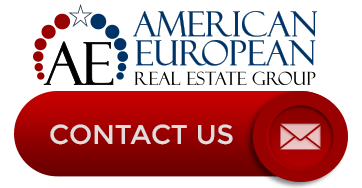 If you or someone you know needs assistance in buying a Costa Rican townhouse with a tiny backyard, we appreciate your referral. Contact us now.
Feel free to leave your comments on this blog.
---
If you like this blog, connect with me on Google+ or subscribe to our newsletter by clicking the banner below.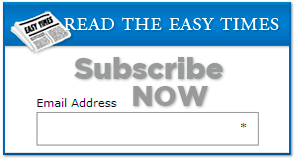 I DO want to remind our readers that we appreciate any referrals you can send us. I know you all meet people on the plane, in the supermarket, at yoga, at the gym, at the beach or in a restaurant. Please remember the American European real estate Group's agents when you talk about your home in Costa Rica when you meet someone who wants to purchase one, we appreciate your busines