More and more people buy a Costa Rica Condominium or secured access community when they retire. After they retire, they like to travel a lot.
For that reason, many are looking to buy property in a secure community, a controlled access community, or a gated community.
When you buy a Costa Rica Condominium or in a gated community, you need to think of many issues before you buy. You need to find out if you will be buying in a Costa Rica Condominium, or something else.
It is also quite important you understand the condominium terms in Spanish before you purchase. This article might be a big help if you don't speak any Spanish.
Is the community a condominium or a subdivision?
When the property you purchase is in an apartment building, it is easy to know that we are talking about a property registered as a Costa Rica Condominium. But then, there are many matters you should find out before you buy. Things like insurance, maintenance of the common area, condo fees on different sizes of units or problems with elevators. Is the unit you are buying up to date with the condo fees etc.
The home you plan to buy is in a simple subdivision, even though there is a guard at the entrance, for controlled access. Or maybe it looks like a Costa Rica Condominium but it is a Coop. How can you see it is a regular property or in a condominium?
Your realtor should have a study of the National Registry on the property you are planning to purchase, as well as a survey (Plano Catastrado). On both documents, you can see if this is a regular property or a Costa Rica Condominium property.
Different types of condominiums
A house or apartment
The property is in an apartment building or it is a townhouse, registered as a Finca Filial as described below. The Costa Rica Condominium has legally registered Bylaws. The unit will have a simple fee title and the title can be mortgaged by banks or private lenders.
A building lot
The property is a building lot in a Costa Rica Condominium and has, just like the townhouse or the apartment simple fee title and the lot can be mortgaged. The community will have duly registered Bylaws and functions just like any other condominium. Some might charge less condo fee for an empty building lot.
Be careful when the Costa Rica Condominium is mixed and has both townhouses and building lots because a single-family lot is generally a lot larger than the townhouses and a condo fee is charged over the private area.
A coop
The property is in a Coop, so the unit does not have a simple fee title and ownership is in the form of a share of a certain percentage of the whole condominium. No bank and few private lenders will allow a mortgage.
A subdivision
The property is in a subdivision and looks on the outside like a Costa Rica Condominium but there are no Bylaws and the properties are accessed by public road.
The HOA
In a Costa Rica Condominium, there is an organized Homeowner Association (H.O.A.) with officially registered bylaws (more about this later). In some cases, in a regular subdivision, the neighbors just got organized and between some pay for the security at the gate. It is important to make sure you find out about this before buying a property so there will be no surprises because it can become an issue later.
In a formally registered HOA, the Rules and regulations (bylaws or CC&R's) duly registered in the Property Section of the National Registry? In this case, the study of the Public Register will show it is located in a condominium with various details:
1.    The Folio Real number (property number) will show like 1-033451-F-000. The one means it is located in the Province of San Jose and other provinces will show like 2 or 3 etc. The 033451 is the property number. The F means it is a Finca Filial, which shows it is one unit of several others in the same community or building. The 000 means its simple fee title. 001 or any other shows there is more than one owner (spouses, partners, or others)
2.    The Property Study will show which unit it is. In most cases, the real estate developer registered the documents in the National Register while the units were under construction. Then it will show as NATURALEZA: FILIAL 8, APARTAMENTO DE DOS NIVELES EN PROCESO DE CONSTRUCCION DESTINADO A USO HABITACIONAL.
3.    The Property Study will also show the percentage of ownership of the whole condominium like this: VALOR PORCENTUAL: 7.14
More to read
To keep this article short and powerful, I have split it into three parts.
Read Part 2
Read Part 3 and final
Contact us now for professional assistance in your Costa Rica Condominium purchase.
---
Feel free to leave your comments on this blog. If you like this article, please feel free to share it on your social media.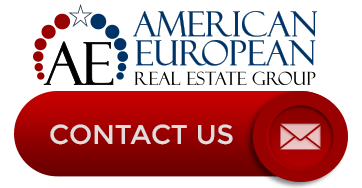 If you like this blog, connect with me on Google+ or subscribe to our newsletter by clicking the banner below.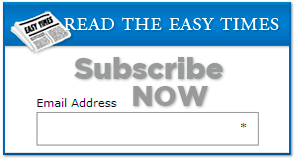 While we're at it, I DO want to remind our readers that we appreciate any referrals you can send us. Finally, please remember the American-European real estate Group's agents when you refer a real estate agent. Because we DO appreciate your business.