Estimated Reading Time: 5 Minutes
Even in Costa Rica, each generation has a different idea of what a starter home is. When I married the first time, in 1984, it was quite common to buy a 3-bedroom home in Escazu for $95,000, but the exchange rate of the dollar was at 43 colones. My monthly mortgage payment was ¢13,500. That home was in a small subdivision, called "La Primavera", a stone throw from shopping.
Just as happens everywhere else, options for a starter home continue to move further out of urbanized areas to capture the lowest cost land. Inflation and the cost of land will soon make it impossible for young families to purchase a home within the urban areas.
You can't get a starter home in Escazu anymore now. Raw land has become too expensive for developers to build starter homes. A comparable 3-bedroom starter home, in Santa Ana, will now cost at least $195,000 and they're about the same size. Now, real estate developers build vertical condominiums in this area, and they are mostly for the higher-income segments of the market.
A more affordable starter home can be found in the areas surrounding Alajuela, Grecia, and Cartago. Escazu, Santa Ana, Curridabat, and Tres Rios are soon becoming too expensive for the younger generations. Starter homes run between $130,000 and $190,000 and apartments start as low as $85,000 in some areas.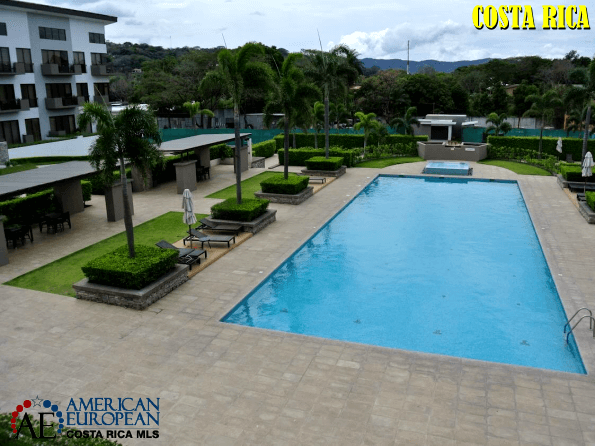 For now, a young family will have to buy closer to the outer edges of the Greater Metropolitan Area (GAM) and spend hours traveling to work. Until real estate prices of older units become more competitive.
Children
If you have small children, it's not recommendable to live in a vertical condominium. Elevators and stairwells are no playgrounds for kids. Unless you can afford a nanny to keep an eye out for your kids 24/7, it's much better to purchase a townhouse in a gated community than an apartment.
Singles
Decades ago, single people would stay with their parents until the parents passed away. Now, single people want to live their own life and purchase 1-bedroom units. This type of starter home is not available in a townhouse. The only option is an apartment-style home. A 1-bedroom condo usually comes with only one parking, which is a developer's mistake. Many customers purchase such a unit when they are single and at a later date have a partner. Then the parking problems will start.
No children
There are many buyers who have no children. If you belong to this group, and you don't like to have neighbors with screaming kids at all times, your choice should probably a vertical condominium. You'll find many three-story high without elevators, mostly 1 and 2-bedroom units.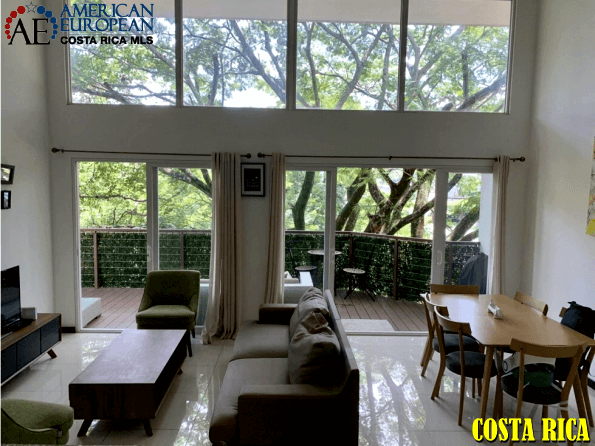 Financing
Some countries have special financing with special mortgage rates such as Federal Housing Administration (FHA) loans. These are federally backed mortgages designed for low-to-moderate-income borrowers who may have lower than average credit scores.
In Costa Rica, such loans do only exist for the lower-income groups, in the form of "bonos de vivienda". You can learn more about those at Banvi Consulte su Bono or Invu. The normal home financing rates run between 8 – 10% annually.
Unfortunately, banks and developers work together to keep showing profits. New units are offered with 100% financing, which will have the families indebted for many years. This will now allow the young families to pay off their started home soon and move on to a larger or better home.
The size of the community
In urban areas, such as Escazu and Curridabat, most gated communities and condominiums are small, with fewer units. Small communities require a similar security and maintenance cost as larger ones. Therefore, the HOA of homes in larger communities is much lower and affordable.
Are you looking to purchase a starter home in Costa Rica? Then call the experts, contact us now.