Estimated Reading Time: 4 Minutes
Without a proper vacation rental management solution, it is almost impossible to maximize the return on investment. A vacation rental property can be very lucrative, but it's not a given.
Our agents sell a lot of vacation rental beach condos to investors who live abroad or in another city. Managing these units is often problematic, and owners do not maximize profits. A vacation rental investment can result in higher rental income, greater control over property usage, and potential for property appreciation.
However, managing short-term rentals can be time-consuming, stressful, and often overwhelming. Numerous tasks require your attention, from marketing and distribution to pricing and guest services. It can be challenging to achieve maximum returns on your real estate investment while maintaining high guest satisfaction. That's where RentalQuest comes in.
This company can either offer you a complete property management service or can assist your property manager in doing the job better and with a higher ROI.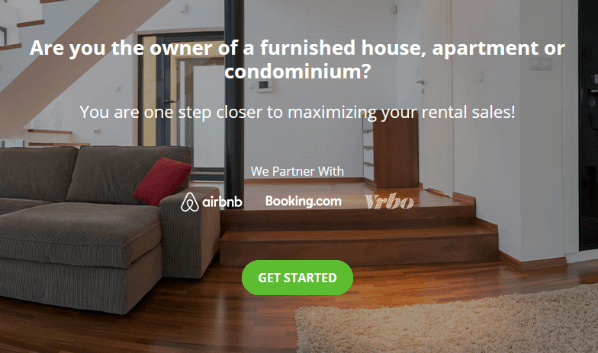 RentalQuest
RentalQuest – Short-term rental property management.  is an incredible vacation rental management solution. This solution aims to assist property owners in achieving maximum returns with minimal effort and no stress. Their approach has been to build an ecosystem that combines:
Advanced processes,
Cutting-edge technology,
Insightful analytics,
and talented people.
This fantastic management solution is specifically designed to:
1. Maximizing Rental Revenue
One of the key benefits of working with the RentalQuest platform is its world-class marketing, distribution, and pricing strategies. Their team of experts utilizes the latest industry trends and data-driven insights to create a customized marketing plan for your property. Now you can maximize your rental revenue by using the available tools.
This great vacation rental property platform ensures your property gets maximum visibility to potential guests. The tool offers professional photography, engaging property descriptions, optimization of listings on the top online travel agencies (OTAs), and their own booking platform.
In addition, RentalQuest applies sophisticated pricing algorithms that analyze market demand, competition, and other factors to adjust your rates dynamically. This ensures you achieve the best possible rental income while maintaining high occupancy rates. Marketing and managing your own vacation rental investment is a lot of work. RentalQuest works with channel management technology that allows your property to be listed on multiple OTAs, such as VRBO, Booking.com, and Airbnb, increasing your reach and maximizing your revenue potential.
2. A Personalized, Easy, and Stress-Free Experience
Your time is valuable, and this management solution strives to make your experience as seamless and stress-free as possible. Every aspect of property management, including guest communication, booking management, cleaning and maintenance coordination, and financial reporting, is considered.
And more important, RentalQuest provides 7-day-a-week guest support. This allows you more time off and ensures guests a memorable experience. These guests, in turn, leave positive reviews, leading to repeat bookings and increased occupancy rates.
This innovative technology platform gives property owners real-time access to their property's performance data, allowing them to track bookings, revenue, and expenses anytime from anywhere. The transparent and detailed financial reporting ensures complete visibility into your property's financial performance, giving you peace of mind and confidence in our services.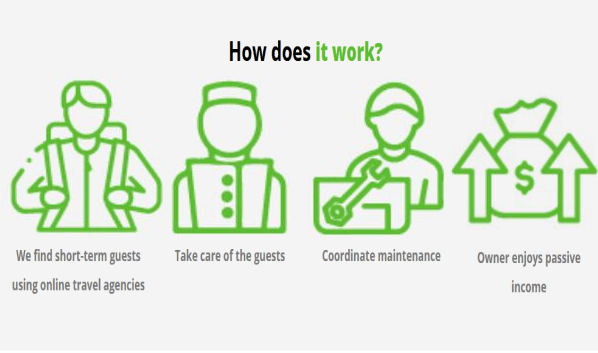 3. Operating 5-Star Review-Rating Travel Services
Guest satisfaction is a top priority for RentalQuest. Happy guests lead to positive reviews, repeat bookings, and increased revenue for property owners. That's why this vacation rental property management solution strives to provide 5-star review-rating travel services to guests.
The platform's team of experienced and bilingual professionals is dedicated to delivering outstanding guest experiences from the moment of booking to the check-out process. This tool offers personalized concierge services, including airport transfers, pre-arrival grocery shopping, restaurant recommendations and reservations, and local tips and insights, ensuring the guests an unforgettable stay at your property.
In addition, their team conducts regular property inspections to proactively identify and address any issues, ensuring that your property maintains its high standards and receives positive reviews from guests.
It amazes me how easy this vacation rental property management tool makes the management of vacation rental owners in Costa Rica and abroad. Finally, there is an easy solution for a huge and costly problem: how to manage a vacation rental and make the investment profitable. This tool is a no-brainer for any vacation property investor.
Solution for Property Managers!
Are you a property manager yourself? Then this platform is also for you! Imagine being able to maximize your workload and profits. You'll have more time to do other things and leave the hard work to the platform.
Unlock your property's full potential and achieve maximum returns on your real estate investment with minimal effort and no stress NOW. Contact RentalQuest below.

Image by DCStudio on Freepik
Thank you, Feedspot, for allowing us on your 30 best Costa Rica real estate websites and blogs.