Living in Costa Rica on your tourist visa? The Costa Rican government has been working hard. Between Costa Rica Immigration Services and the CCSS, the Costa Rican government has been trying to control the flow of illegal Nicaraguans into the country because so many of them work illegally.
Many employers who hire them don't register them at the CCSS or Caja Costarricense del Seguro Social. Unfortunately, the gringos who live in Costa Rica illegally will have to start getting their migratory status corrected or play by the rules as much as any other foreigner living in Costa Rica.
You might ask yourselves what all that has to do with you? Those who are on a perpetual tourist visa should stay informed of what's going on with the Costa Rican custom controls.
Most foreigners, who decide to move to Costa Rica on a perpetual tourist visa, do not realize that their situation is not any different than the illegal Mexicans' situation up north. Many like to complain about those illegals but are now behaving just like them.  I'm sure that you do not agree with the fact that a Costarican crosses the US border illegally and lives in the US and doesn't pay any taxes.
I even know a Dutch fellow who owns a house in the US and is not allowed to stay longer than his 90-day visa allows him. I know several cases of retirees who are from the Caribbean islands and are not allowed to live in Florida. And they can perfectly support themselves and their medical insurance.
Passport renewals
Usually, if your passport expires while you are in Costa Rica, you just go to your embassy or consulate. Expats from the U.K. who need rapid passport legalization can do so online.
In case your British passport gets lost, stolen or damaged, you can apply for a new one and have it sent by courier in one week by this Passport agency London. Courier costs do apply in that case.
New Immigration rules
The new immigration rules are meant for the Nicaraguans. They come here illegally, work illegally, but use the social security system (CCSS or Caja) when they are ill or have an accident. So the Costa Rican government is trying to regulate this. Therefore they oblige all foreigners to become legal residents and to pay into the system.
What will happen to you if you overstay? Starting the 1st of August 2015, you will be fined $100 for every month you overstayed. If you cannot afford that amount of money, you will not be allowed back into Costa Rica three times the number of days you overstayed your visa. Those charges will start on September 1st, 2014. The amount can be paid in any agency of the Banco de Costa Rica (BCR). If your residency status has expired, the same fines will be charged. You can consult online if you owe fines at the Immigration's website
What to do?
My recommendation is to check out if living in Costa Rica is for you and your family and rent for those 3 months. During those 3 months, you can look at Costa Rica real estate with one of our agents. They will guide you through the steps of moving to Costa Rica. Most of our affiliate agents can help you find a short term rental or connect you to someone who can.
Buying a property in Costa Rica is one of the options to receive residency status. If you are renting perpetually, you must keep track of your visa's time limit. But you should request residency and pay into the system like you would expect others to do in your own country.
Once the 3 month period is almost over, you can make an offer on the property you like. Once you have an agreement with the seller,  you can fly back home to start packing and get the necessary documents for your residency. We recommend several attorneys on our website for your residency.
Feel free to leave your comments on this blog. If you like this article, please feel free to share it on your social media.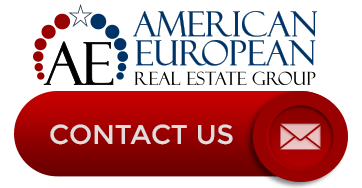 ---
If you like this blog, connect with me on Google+ or subscribe to our newsletter by clicking the banner below.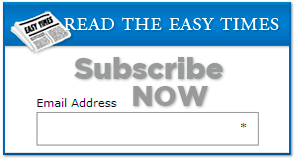 While we're at it, I DO want to remind our readers that we appreciate any referrals you can send us. Finally, please remember the American-European real estate Group's agents when you refer a real estate agent. Because we DO appreciate your business.