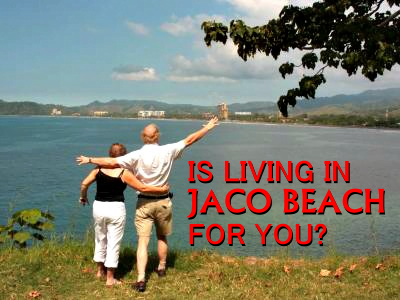 If you are thinking to move to Costa Rica? Then you owe it to yourself to make sure that you are picking the right location for you and your loved ones.  Is living in Jaco Beach right for you? Before you buy a house in Costa Rica I would highly recommend taking a good vacation to travel around the country and see what area is best for you.
When I was doing my research to make the big move from Canada to Costa Rica my main concern was to find a location that had a lot of tourism traffic for my ropes course tour. I found Jaco to be the perfect place for living.  Jaco Beach was ideal for my business because it has a good mix of tourism from other countries and local tourism traffic coming from the San Jose area.
The closest popular beach town from San Jose is Jaco Beach so this is why so many locals or Ticos as they are called here visit.
Living in Jaco Beach was a great choice for me but it may not be for you. The point is to do your research before making such a big move.  When you are ready to make the move to Costa Rica I would suggest contacting a shipping company to help to organize getting your vehicle and other possessions to the happiest place on earth. No, not Disneyland.  It is true that Costa Rica is ranked #1 to be the happiest country in the world.
Drugs & prostitution
When I started doing my online research from abroad about living in Jaco Beach I have to say I was not sure about the place. Because it gets a lot of negative feedback about drugs and prostitution. When I first visited I was actually expecting the worst from what I had read online.  I am happy to say that I have not had any negative experiences living in Jaco or felt like I was in danger.
It is true that Jaco is a party town and does have a fair amount of prostitution. But I find that if you aren't looking for this, you aren't forced to put up with it.  The girls have special spots where they hang out so it's not like they are out on the corners.
Jaco Beach has seen a huge increase in families visiting which is great for the tourism industry.  The town itself is trying very hard to kick the bad reputation of drugs and prostitution and I think it is doing a superb job.  Many locals have told me that it was a different place only 5 years ago.  I have been living in Jaco Beach for 2 years now and the town has constantly been under development since I made my move to Costa Rica.
A lot to see and to do
Jaco Beach and the surrounding area have a lot to offer tourists and locals.  There is a popular hike called Miro Mountain that I would highly recommend.  It is an abandoned restaurant/hotel that never got finished; the views and the graffiti will blow your mind.
The town itself has several good restaurants to eat at but they do come at tourist prices.  If you are looking for cheaper eats then check out one of the "sodas" where you can get a big meal for around $5.50. Rustico and Maria Baja are my favorites.  Of course, if you are into the party scene, then Jaco Beach has many bars. Or you can go to the movies. The surfing is great for beginners at the south end of the beach, if you're more advanced head to the northern part of the beach or to Playa Hermosa only 10 minutes away where the pros ride.
Jaco Beach tours
Many tours are offered to the area such as canopy, ATV, waterfall, Neo-fauna, fishing, white water rafting and of course Jaco Ropes, so you will never get bored. The team building programs at Jaco Ropes are ideal for groups of friends, corporate events, schools groups and youth groups.  They play games, activities and challenges that forces participants to work as a group to finish the desired task.  Doing these tasks as a team, will help exponentially increase connection and communication among others. Give Living in Jaco Beach a try and contact Jaco Ropes Adventure Park.
---
The author: Jason Mueller has been living in Jaco Beach for several years and loves it there. Jason is partner of  Jaco Ropes Adventure Park in Jaco beach. A destination you have to visit if you're into adrenaline or just to have some fun. Jason is very client-oriented and the most educated youngster I have met in a long time. You can contact Jason at jasondmueller8@gmail.com 
---
Feel free to leave your comments on this blog. If you like this article, please feel free to share it on your social media.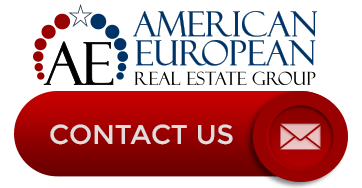 ---
If you like this blog, connect with me on Google+ or subscribe to our newsletter by clicking the banner below.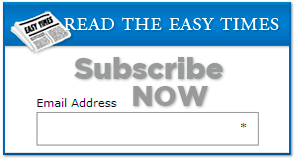 While we're at it, I DO want to remind our readers that we appreciate any referrals you can send us. Finally, please remember the American-European real estate Group's agents when you refer a real estate agent. Because we DO appreciate your business.