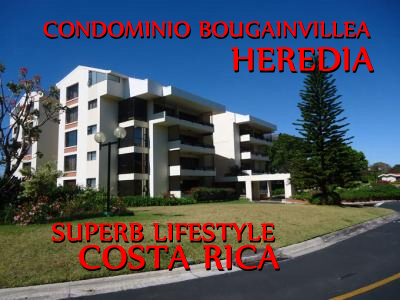 Condominio Bougainvillea as it is called by the locals, is a one of a kind gated community. It is located in Santo Tomás de Santo Domingo de Heredia.
This magnificent gated community sits on 4.2 Hectares – 10 ½ acres of landscaped grounds. This is very unusual for a condominium anywhere in Costa Rica.
The legal name of the condominium is Condominio Jardines Santo Tomas but everyone calls it Condominio Bougainvillea because it is located right next to the Hotel Bougainvillea, owned and operated by Dutch hotelier Hans van der Wielen, who also developed the condominium in 1991.
We don't have always an inventory for you in Condominio Bougainvillea. For an update, contact our real estate agent.
Condominio Bougainvillea climate
The weather in Santo Domingo is seen as one of the best in the world, much like the weather in Atenas.  Rainfall is less than 60" per year and the average chance of sunshine is 80%. Average temperature in Santo Domingo is 80ºF / 26ºC. Even though the Heredia province is much cooler than the rest of the Central Valley, Santo Tomás is a pocket of near perfect weather year round.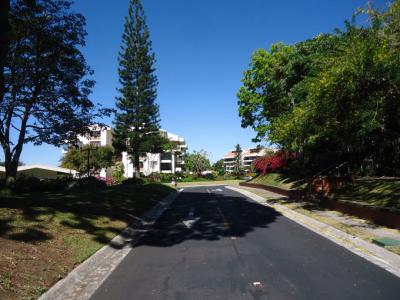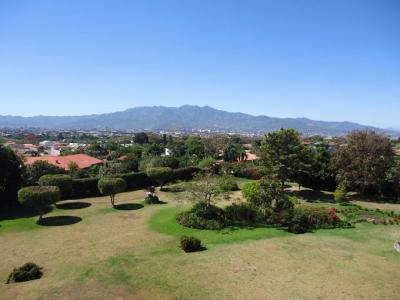 That is one of the main reasons so many retirees love to live in this magnificent gated community.
Condominio Bougainvillea location
Bougainvillea is located in Santo Tomás de Santo Domingo de Heredia, which is a mouth full. Santo Tomás is a district of Santo Domingo, a town in the province of Heredia. Also, Santo Tomás is just a village with a church, a school and the next door Hotel Bougainvillea and that's pretty much it. The city of Santo Domingo is much larger and offers most of the shopping that you would need. Public and private schools are also in the area.
The condos
There are 3 buildings in Condominio Bougainvillea, each building has 5 floors. Although the first 3 floors have 4 condos each and the 4th and 5th floor are taken up by 4 penthouses each. Each penthouse has the bedroom area on the 2nd floor.
There are 16 condos in each building and 48 condos in the whole complex, which is the main reason for the peaceful environment.
Each building also has an elevator and a large lobby on each floor.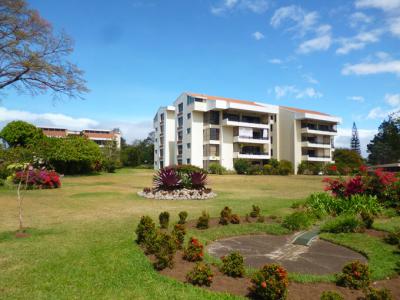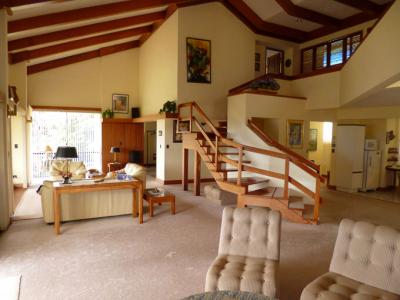 For sale and for rent
Some of the units are owned by absent owners who keep their condo in Bougainvillea for rent as a long term rental or vacation rental. Not every often you will find a condo for sale in this magnificent condominium. So please check back with our agents or do a search for residential homes and condos for sale and for rent in Heredia.
Condominio Bougainvillea pools, gardens and resort lifestyle
As soon as you drive in past the 24-hour security guard at the entrance of the condominium, you'll love the long driveway that takes you to the 3 buildings as you will go past incredibly well maintained and manicured gardens.
The condo fee includes the use of the pool, 2 tennis courts and incredibly beautiful gardens of the Hotel Bougainvillea and is accessible to the residents of the condominium through a small gate controlled by key-card. Only the Bougainvillea can give you this great lifestyle in the Heredia area.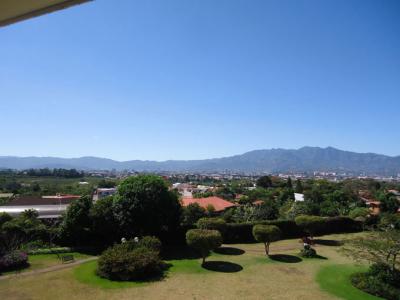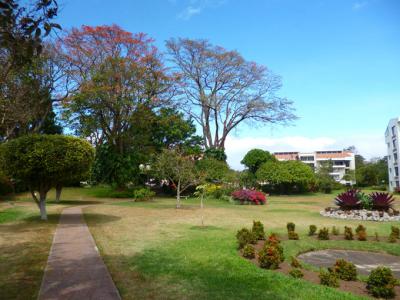 The views in Bougainvillea
The condo buildings are sitting higher up than its neighbors, which allows for amazing views. The photos in this article were taken from one of the penthouses that looks south-east and offers sunrise and sunset views. Those condos that do not have valley views all have views of the landscaped gardens full of flowers.
Parking
Each condominium has one titled parking spot under roof as well as one common area parking without roof. Adjacent to each building is sufficient guest parking as well as near the entrance guardhouse. So there is also plenty of guest parking for everyone.
Water
Water is becoming scarce in certain areas of Heredia, but not in the Bougainvillea. The AyA water company supplies the condominium with potable water. Condominio Bougainvillea also has its own water well and water back-up tank and pumps. So the residents of the condominium will never be without good quality potable water.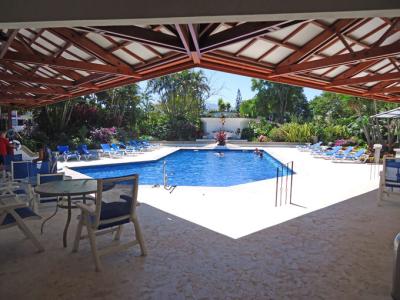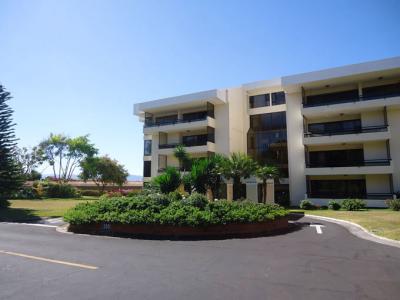 Condo fees
The Home Owner Association adjusts the condo fees in Condominio Bougainvillea once a year and include water. In addition, residents receive for the HOA 24/7 security, the use of the hotel Bougainvillea gardens, pool and a tennis court.
Pets
The HOA bylaws do not allow pets of any kind in the condominium. As a result, the condominium is totally pet free and residents can walk the grounds without being afraid of stepping into something that doesn't belong.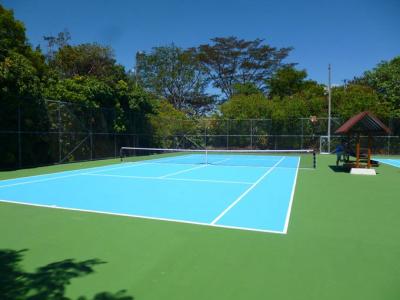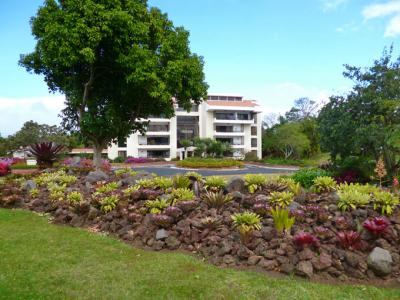 If you are interested in a Bougainvillea condo for sale or a Bougainvillea condo for rent, Contact us and we will get back to you after checking our inventory.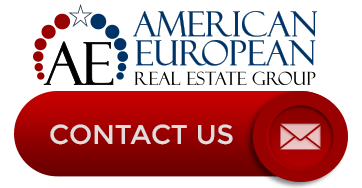 Feel free to leave your comments on this blog.
---
If you like this blog, connect with me on Google+ or subscribe to our newsletter by clicking the banner below.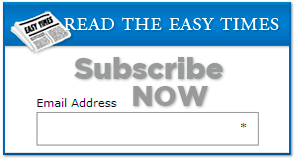 First of all, I DO want to remind our readers that we appreciate any referrals you can send us. Please also remember the American European real estate Group's agents when your refer a real estate agent. We appreciate your business.