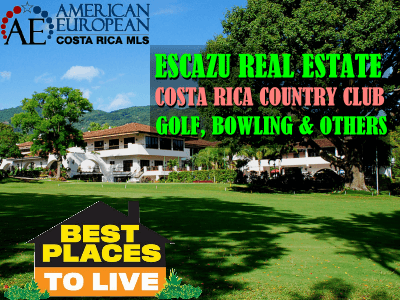 As you might know, Escazu is often called the Beverly Hills of Costa Rica. And of course, Escazu has a Costa Rica country club. This is because you will find the best of Costa Rica real estate available in Escazu.
For the best of Escazu real estate for sale, like when you are planning to purchase a luxury home, a mansion, an estate or a penthouse, you've come to the right side of San Jose. With the up-scale Escazu properties, of course, belongs the Costa Rica country club, often called the "Country Club" or even "El Country", built in 1940.
This is like the British Open Golf– It is actually called THE OPEN and needs no further words. It was the first and can afford to do it. Allow me to tell you a bit about how El Country works.
A quality country club
The Costa Rica country club's website shows you all the services and amenities they offer. But what they don't say is that it has to be one of the best quality golf clubs in Central America and even in the World. Everything is top quality and the service is incredibly good and honest.
The location
El Country is located right in the middle of San Rafael of Escazu and the best of Escazu real estate. The Costa Rica country club is close to everything that Escazu has to offer and surrounded by high-end homes and commercial real estate available. The immediate surroundings of the club show the highest priced land in the area! If you go a couple of blocks away from the club, you'll find very nice condos for sale and here and there a very nice single family home.
The cost of membership
The fees at the Costa Rica Country club are $120/month are reasonable and drinks and food are very reasonably priced. Also, private classes and coaching are cheap but are not very high quality.  The purchase cost of a share or "acción" is currently about $40,000 in the open market. The administration fee the club charges to register you is $20,000. (These prices are from 2012 [edit.])  The share has always gone up in value even in bad economic times so this is a good investment. Many embassies have club shares for their diplomats but most members are families. Children are included up to the age of 18 and then can they buy cheaper shares themselves.
You need two recommendations from members to be accepted as a new member. It is a private club so they can restrict entry. At the age of 70, you can sell your share and remain a life member.
Personal view
I will give a personal view of each as below:
The golf course and Costa Rica golf
There is no charge to play Costa Rica golf but you must use a Caddy at approx $20 for 18 holes  (in 2009). The Golf course is a 9 hole, unfortunately, limited to space but very pretty with rolling hills and some very challenging shots.  The course offers lots of large trees, bunkers and sloping fairways. It is short but has 2/3 good driving holes and narrow so the course is not for the cowardly.  The greens also are elevated so tricky to hit.  The course is always in good condition and there is nobody playing during the week. For other golf options and golf real estate for sale in Costa Rica, click here.
The tennis courts
There are many Costa Rica tennis courts available, open as well as under roof and all quality with good lights. Many players use ball boys (caddies). In the rainy season, the play is a little limited in the evening as the indoor courts get full or have classes. The stadium court is a pleasure to play on.
There is a highly ranked Costa Rica tennis junior tournament in early January, the Coffee Cup, which is worth watching to see some rising stars. Nearly all the great players have been here from Borg to Federer. More recently Juan del Potro and Monfils have played here. It is open to the public but the members can get tickets in advance for the final days which are sold out quickly.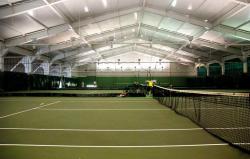 Other facilities
The club also offers 10 Pin Bowling, Swimming pools, Racquetball courts, Gymnasium (spinning), Kids Crèche and many restaurants and bars (except the Crèche/nanny service). The club is managed in sections with each having its own bar and food service with different names like Los Candiles, El Pilón, and El Trapiche, all very typical Costarican names of old times.
Events
You can book your fully catered event from 20 to 600 with spectacular views, balconies and the best service in town, you just have to pay!  All can be arranged from the toddler's party with clowns to a full-blown wedding.
For Escazu property near the Costa Rica Country Club, contact Barry now.
---
Feel free to leave your comments on this blog. If you like this article, please feel free to share it on your social media.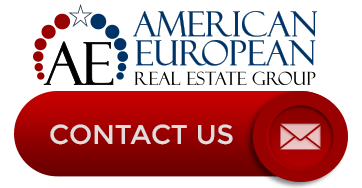 Also, if you like this blog, connect with me on Google+ or subscribe to our newsletter by clicking the banner below.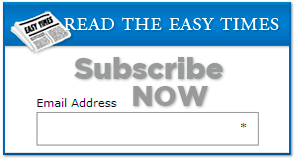 While we're at it, I DO want to remind our readers that we appreciate any referrals you can send us. Finally, please remember the American-European real estate Group's agents when you refer a real estate agent. Because we DO appreciate your business.