Are you curious about learning which Costa Rica real estate blogs 2019 are the most popular?
Financing, taxes, security, and addresses (not having them) are the topics that score high every year. We published a total of 92 Costa Rica real estate blogs 2019. As usual, I try to make them informative for our readership.
As you will see, the topics of the top 10 Costa Rica real estate blogs 2019 are incredibly varied. Maybe you missed a few this year because you were to busy?
In my opinion, our service doesn't stop when we rent or sell you a property. Our clients need to stay up to date about taxes and new laws that involve property ownership and other important issues.
Now you have the chance to get totally up to date again:
1. Wrong Investments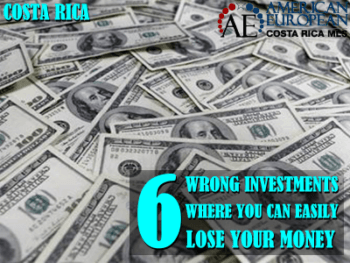 It's pretty easy to make the wrong investments in a country that you know well, but it's much easier to make the wrong investments in a country that you don't know. This article explains more about getting making the wrong investment and in which fields. You can read "6 Wrong investments to make in Costa Rica" here.
2. Best Beach Towns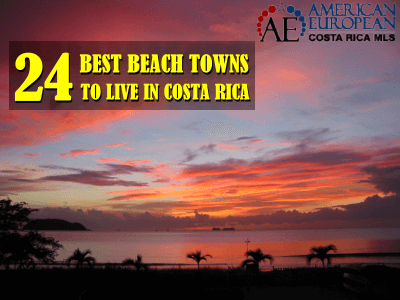 This is the perfect blog for those looking to live in a beach town and not knowing which one is best. No matter who you ask, they'll all have a different opinion. Here is the information that will assist you in taking the right decision.  You can read "24 Best beach towns to live in Costa Rica" here.
3. Retire on Social Security
Retirees on U.S. Social Security, or Canadians on the Canada Pension Plan, seem to be attracted to moving to Costa Rica. But can you afford to retire in Costa Rica on social security? Learn all about it now in "Can You Retire on Social Security in Costa Rica?".
4. Construction Cost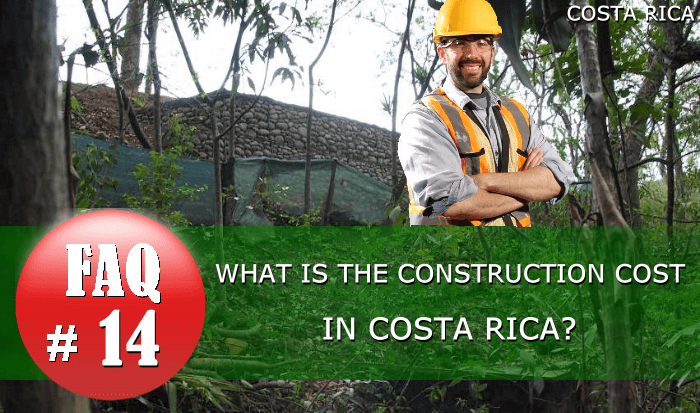 A frequently asked question (FAQ) is what the construction cost of a home in Costa Rica is. The answer is not so simple because there are many details involved that will change the building cost of a home. Read "What is the construction cost in Costa Rica?" now and find all the answers.
5. Capital Gains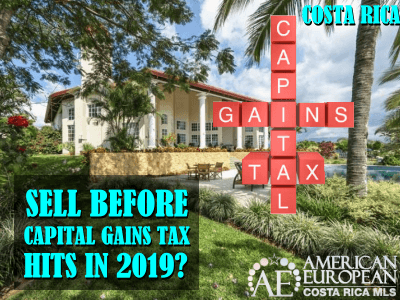 In Costa Rica, capital gains tax did not exist until 2019. How much do you have to pay when you sell your property in Costa Rica?  Learn more about the details on this new tax law in this blog "Sell your property before the Capital Gains tax hits?" now.
6. Moving to Panama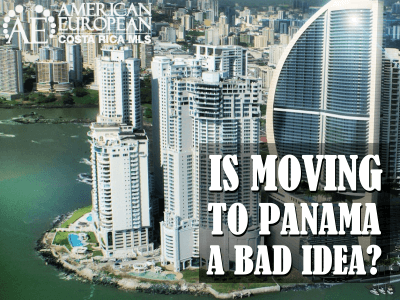 Xinia Salazar, our Heredia affiliate, has a daughter who lives in Panama. So Xinia goes to Panama quite often and explains here "why moving to Panama is a bad idea".
7. Buying a Jungle Home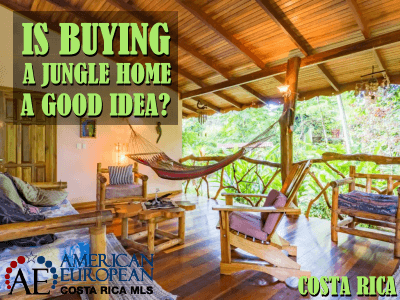 Have you ever thought about buying a jungle home in Costa Rica? I bet you have. Where you can hear the howler monkeys calling and the surf breaking when everything is quiet? Learn now in "Is buying a jungle home in Playa Cocles a good idea?" if this adventure is for you or not.
8. Expat Home Loans
As you might know, it is very difficult for non-residents in Costa Rica to find residential home loans. Local banks will allow you to apply for a mortgage when you are either a resident or a citizen. So, if you want to buy a home in Costa Rica and you're an expat without legal residency, you don't have much of a chance of getting a mortgage. Learn more about "Expat Residential Home Loan in Costa Rica" now.
9. Anonymous Corporations (S.A.'s)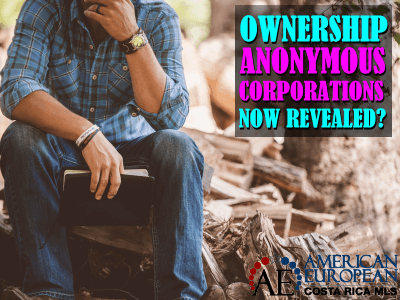 In the past, property in Costa Rica was almost customarily purchased into anonymous corporations by foreign buyers. One of the most important reasons was to protect the property for the personal liability of the owner. But "Anonymous corporations are not anonymous anymore in Costa Rica", learn more now.
10. Incorporate when buying?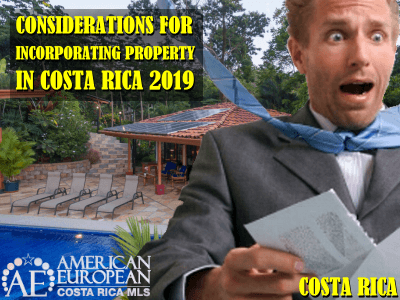 Corporation tax, capital gain tax, digital signature, and shareholder registration are a few of the changes the government has made. Real estate attorney Rick Philps discusses if a buyer of property in Costa Rica should still incorporate or not in "Current Considerations for Incorporating a Company When Buying Property in 2019". Read this blog now.
Do you find these Costa Rica real estate blogs 2019 interesting? Would you like to read our blogs more often? Then you should register for the Easy Times newsletter by clicking the banner "subscribe now" below.