Estimated Reading Time: 7 Minutes
Ask any ex-pat in Costa Rica which are the best beach towns to live in Costa Rica, and they'll all have a different opinion. Why is that?
Because they're all looking for different lifestyles, amenities, things to do, and the services they need, it's great we're all so different. That's why you need to do your homework before you pick any of the beach towns to live in.
When they start doing their homework, many think that in Costa Rica, we have beach cities. Well, we don't have places like Miami Beach, Malibu, Naples, or Huntington Beach.
Ours are all small towns or just a hole in the ground. Maybe you want to live in a hole in the ground? Costa Rica has plenty of places like that, that's why we have so many people moving here.
If you ask Google "which are the best beach towns to live in Costa Rica," the results will show you many different opinions. But, unfortunately, none of the articles shows you as many best beach towns as we show you here: 24.
The great thing is that you've arrived at the #1 MLS in Costa Rica with the most property listings as well as articles. We are a real estate organization with 29 affiliate offices from coast to coast. Of those 29 offices, 11 are in a beach town. Each office covers an area, some that include several beaches.

Our network has agents in each one of those 24 beach towns, imagine! Each one of those towns has its own charm!
Of course, there are way more beaches than just those 24. Nonetheless, there is a slight chance you'll find a real estate office in a beach town where nobody would like to live. Not unless it's a real estate broker who is lazy and only wants to spend the time surfing.
Climate
Before running all over the country, you should first learn about our micro-climates. A couple of miles' distance can change the weather tremendously. For example, the temperature in the beach towns is much warmer than it is in the Central Valley. Learn more about the humidity factor, rainfall, and temperatures in this blog about the perfect micro-climate.

Where?
It speaks for itself that our MLS covers the best beach towns to live in Costa Rica without a doubt. It's up to you to do your homework and see which beach town suits you best. That's why every real estate agent's mantra is location, location, location. Allow me to give you the names of the 24 best beach towns, so you know where to get started:
South Caribbean
The Costa Rican Caribbean is so different from the rest of our beautiful country. Since a large portion of the population is of Afro descent, it shows mainly in the culture, food, and lifestyle.  Once you live in the Caribbean, you don't want any different. Try the Caribbean rice 'n beans, the Pati beef, and other typical food.
In the South Caribbean, you have a choice of 6 beach towns to live
1. Cahuita,
2. Puerto Viejo,
3. Cocles,
4. Playa Chiquita,
5. Punta Uva,
6. Manzanillo
Try the Caribbean lifestyle and learn more about your different options on the Caribbean coast of Costa Rica.
South Pacific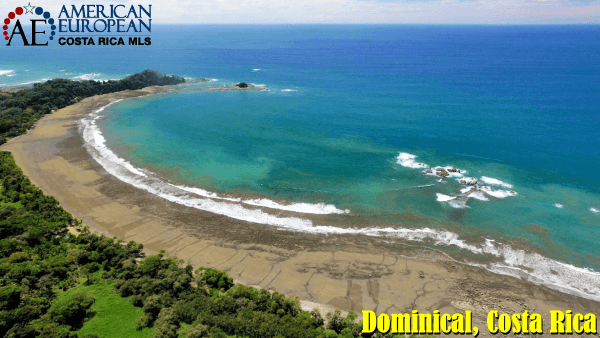 No matter if you have an acquired lifestyle or plan to become a beach bum for a while. The South Pacific offers solutions to all who want a new adventure as the place is teeming with wildlife and lush vegetation. Here, you'll find secluded beaches and celebrated ecotourism destinations. But do you want to pick the right neighborhood?
Then make sure you visit:
7. Dominical
8. Uvita
9. Ojochal
Central Pacific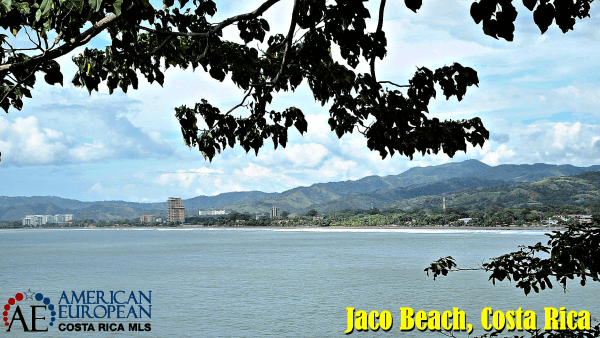 The Central Pacific is the coast of contrasts. It's the coast of marinas, miles of empty beaches, national parks, and even a golf course. Do you think any of that might suit you? Then do your research now.
10. Manuel Antonio – Quepos
11. Jaco Beach (and surrounding beaches like Herradura and Hermosa)
12. Esterillos
Nicoya Peninsula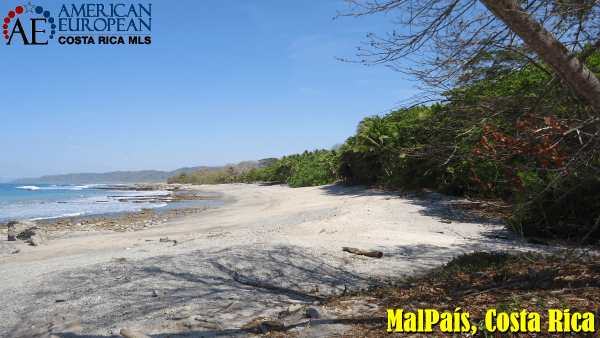 The Nicoya Peninsula is more remote, although you can fly into Tambor and drive from there.
The west coast of the Nicoya Peninsula might be your place in paradise if you're into a laid-back lifestyle and love surfing and fishing. You will find three beach towns to live in that are large enough to call them towns.
13. Mal Pais,
14. Playa Carmen,
15. Santa Teresa,
On the east coast of the Nicoya Peninsula, there is a mix of golf courses and lots of things to do and a Rastafarian and Bohemian-type setting. Two different worlds only a couple of miles away from each other.
16. Tambor
17. Montezuma
18. Cabuya
It would help if you did your research on the Nicoya Peninsula now.
North Pacific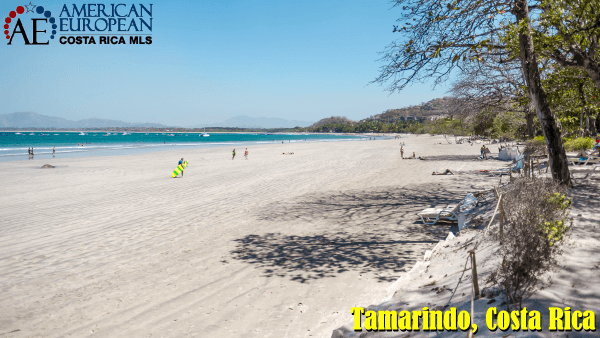 The North Pacific is much more than just fantastic surf and stunning beaches and the country's most easily accessible diving sites. Tourism in the North Pacific is enormous and has Liberia International airport nearby. Make sure you cover the following beach towns to live on the North Pacific coast:
19. Tamarindo
20. Flamingo
21. Playas del Coco
22. Playa Hermosa
There are a few great beach towns to live in that someplace them in the Nicoya Peninsula and others in the North Pacific, like
23. Samara
24. Nosara
Are you missing one?
Oh, I'm sure some will say I forgot Drake Bay, or maybe San Juanillo. Costa Rica has over 763 miles of coastline. That's why I gave you only the beach towns to live in that are large enough to be mentioned in this article. Once you decide to visit each location, you'll have plenty of choices.
Ready to roll? Then contact us now.