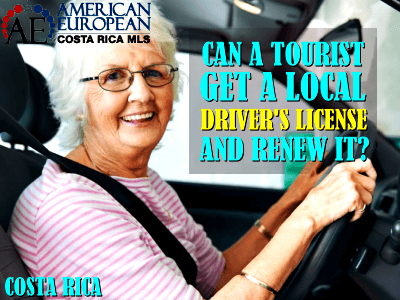 Is it easy to renew a driver's license if you don't have legal residency in Costa Rica?
In the past, just about anyone (residents and non-residents alike) could get a driver's license in Costa Rica. Once it expired, it was easy to get a renewal.
But, last year, everything changed. The government announced that new driver's licenses would be granted to foreigners ONLY after they have obtained legal residency.  Even those who have applied for residency, will not be granted a new license until they receive their cédula de Residencia. Even if they're still waiting for approval,
So, if the residency process takes a while, it is not so easy anymore to renew a driver's license. If you are a tourist and your overstay your 3-month visa, you need to leave the country to renew your tourist visa.
The tourist visa is typically for 90 days, depending on the country they're from. This is the only possible way to continue to drive legally by using a driver's license from your home country. This is valid in Costa Rica only in combination with an up-to-date tourist visa. Don't run the risk, once you are past the 90 days, your homes driver's license is no good.
If you have applied for residency and you need to apply for a Costarican driver's license for the first time, click to read another blog about the issue. Once that has expired, it is easy to renew a driver's license.
Of course, as is so often the case in Costa Rica, that leaves open the question as to whether non-residents and perpetual tourists who obtained their licenses in years past, will be able to renew their licenses when they become due.  I have heard and read many different experiences, from those who said they were denied renewal of their driver's license, to those who were able to renew a driver's license with no problem.  The fine for driving with an expired license is ¢21.000.This blog is mostly the summary of the experiences of a known, trusted friend of mine.
Change your passport number in the COSEVI database first
My friend, who first obtained his license in Costa Rica many years ago, was understandably stressed as to how to proceed with the renewal of his Costa Rican driver's license after he heard and read all the different stories about people trying to renew their license.  He researched the various Costa Rica forums and other information available online, but the stories varied dramatically.
One of the important things he did learn on the forums is that, if your passport number has changed since you last renewed/obtained your license, you must first go and update your passport number in the database of COSEVI (Consejo de Seguridad Vial: the government entity in charge of driver's licenses).
Where to go to change the passport number in the database
In San Jose, you must go to COSEVI's office at the Dirección General de Educación Vial in Paso Ancho (from the Paso Ancho/Guacamaya rotunda, about 800 meters north, on the left). My friend tells me it was an easy process, with no long lines.  The guard at the gate will tell you where to go (to the last office to the right).  Just hand the clerk your driver's license and current passport, so he can renew a driver's license for you. Bring a photocopy of your current passport with the most recent visa stamps, WHICH MUST STILL BE VALID. And just in case, bring along your old passports.
The update
The clerk then updates the passport number along with other personal data, such as current address, occupation, e-mail address, phone number, etc.  The clerk will then hand you a sheet documenting the updated information, which you will need when you renew a driver's license. So guard it with your life!
The medical exam
Before you go to renew a driver's license, there are still a few more steps you must take first.  One is the medical exam or "Dictamen Médico".  There is a doctor's office across the street from the Paso Ancho COSEVI offices, as well as around any of the COSEVI license renewal centers (wherever you park, there will likely be a young man directing you to one of the doctor's offices).
The exam itself is quite simple.  The doctor mostly just asks:
if you have any health problems,
if you're a smoker,
or if you're a drinker,
or if you would like to be an organ donor, height, weight, etc.,
and then gives you an eye exam.
Some people reported that the doctor checks your blood pressure and pulse. Nontheless, this was not required of my friend.  Blood tests are no longer required, but they WILL ask your blood type (which, you should have on your old license).
The medical exam costs C18,000 (easy money for five minutes worth of work!).  The medical reports are now digitized, so, once you take the exam, the information is automatically registered in the COSEVI database.  BUT YOU WILL NEED TO PRESENT THE RECEIPT GIVEN TO YOU BY THE DOCTOR (so guard it with your life!).
Pay your license renewal
There's just one last step before you go to the COSEVI office for the renewal.  You must go to a Banco Nacional or Banco de Costa Rica (perhaps others, but those are the only ones I'm sure about) to pay the fee for the license renewal.
Tell the clerk you need to pay for the renewal of your license or "renovación de licencia", which they call the "Entero".  For a typical (B-1) license, the cost is ¢5,000 plus the bank fee (spread the wealth!) of US$1.50.  The bank will give you a receipt with a case number WHICH YOU WILL NEED TO PRESENT AT COSEVI (so guard it with your life!).
NOW you're finally ready to actually renew the license
The main office to renew a driver's license for the San Jose area is in La Uruca.  But, since it is usually extremely crowded, hot and chaotic, it might be advisable to go to one of the regional offices (here's a list of the regional offices), although it does not include the new one in Cartago where my friend went. My friend read that most of the denials of license renewals were at the La Uruca office. Perhaps because the workers there have very little patience or humor after dealing with so many people every day. So he went to the new License center in Cartago. This agency is to the north of Cartago, 200 meters or so south of the Bailey Bridge, a well-known local landmark along the road to the Irazú Volcano.  There were only two people waiting ahead of him!
The clerk renewed the license regarding the strange ID number after a puzzled look (and a quick question to her co-worker).   In and out in about ten minutes (and, being in the hills of Cartago, it was nice and cool)!  So my friend is now good to go for another six years.
A smile and a good sense of humor
While my friend's experience shows that it is indeed possible for a non-resident or perpetual tourist to renew a driver's license with no problem, please note that individual experiences may vary.  It's possible that the ones who were denied renewal didn't understand that they first had to update their passport number. Or they were just rude to the clerks.
In Costa Rica, while all the official documents are important, the MOST IMPORTANT REQUIREMENT is to approach the clerks with
a smile,
a pleasant greeting
and a good sense of humor.
In Costa Rica, that will take you much further than the fastest car!  Happy motoring!
If you want to make sure this is the latest update on this matter, check the date on this blog. Later, we will see if we have an update on this information due to possible changes in the laws.
Author
The writer of this blog, Ticonuevo, is a US expat who moved to Costa Rica. He and his wife used the services of GoDutch Realty to purchase a property in Costa Rica. These are the writer's own experiences of taking the step of moving to Costa Rica and getting a new life started.
Feel free to leave your comments on this blog. If you like this article, please feel free to share it on your social media.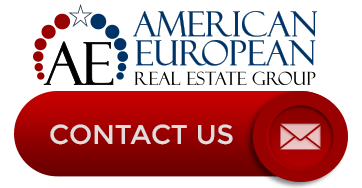 ---
If you like this blog, connect with me on Google+ or subscribe to our newsletter by clicking the banner below.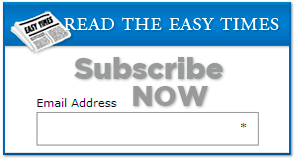 While we're at it, I DO want to remind our readers that we appreciate any referrals you can send us. Finally, please remember the American-European real estate Group's agents when you refer a real estate agent. Because we DO appreciate your business.