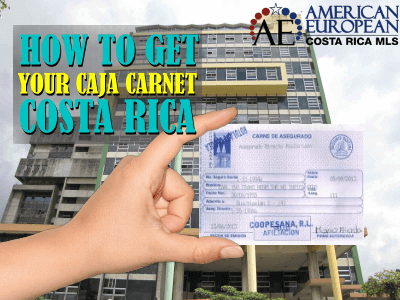 See how Paula gets a new Caja carnet. Paula is a Canadian who moved to Costa Rica with her husband quite a few years ago. The Easy Times has had numerous requests from readers to help find a solution to the problem of getting or renewing the Caja carnet.
The Caja carnet is necessary to renew legal residency in Costa Rica. Many expats have problems getting this Caja carnet or getting it renewed because they don't know where to start.
Or they have a problem with having to show their marriage certificate (while they have been here for 30 years, just like Paula). Others have the problem that they have their Caja card but immigration has taken more than a year to renew their residency, so no both cedula and Caja carnet have expired.
For those who do not know what the Caja is: it is the Costarican Department of Social Security. You need to pay into this Social Security system to get your Costarican legal residency as well as the medical benefits similar to Medicare.
Read the interesting story by Paula Kat-Friedman about how a Canadian in Costa Rica tries to get her Caja carnet.
Expiring Caja Carnet
The other day I noticed that I should soon renew my Caja carnet as it runs out at the end of July.  Seeing that I didn't have a whole lot of time to renew (and things ALWAYS take longer than you expect), I figured I'd better get started because I am what they call "programada". This means that I automatically get to see the doctor every 3 months, get my meds, go for tests, etc. and you don't want to mess that up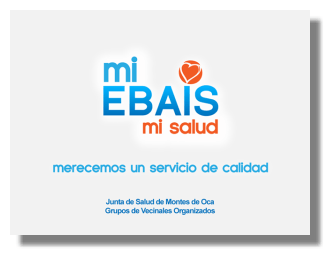 So I walked over to my local Ebais and asked the receptionist how I would go about renewing my carnet.  I don't have my own CAJA insurance since my husband and I have had our legal residency as Pensionados. It's been like that since 30 years ago; I was his dependent we got a joint membership which we have kept ever since.  We are now both Permanent Residents, older, and are both using the CAJA's services.
Documents
Well imagine my surprise and how upset I got when I was told that not only did I need to bring the original and a copy of my cédula (residency card), original and copy of my husband's cédula, original and copy of the latest electricity bill, my husband had to come and I needed to provide a marriage certificate which had been authenticated (within the last month of emission) by a Costa Rican Consul in my country of origin – in my case Canada.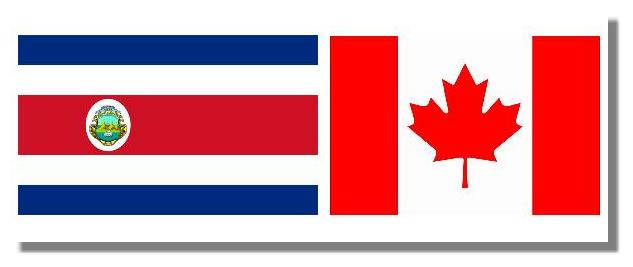 A Lifetime of Residency
My husband and I have been married for 35 years and I have been a resident of Costa Rica for the past 30 years. I have been in the CAJA system for 28 years at least.  Now all of a sudden they want this impossible paper: an authenticated marriage certificate from my country of origin.
Not only entitled, it is an obligation
Neither the secretary nor the doctor seemed at all sympathetic to my problem. Both of them acted as if I, as a gringa, should not be using the Ebais facilities. The doctor often tells me to either see a private doctor or buy the more expensive medicines. The first time I went to the Ebais, the doctor said that I should never feel that I am not entitled to the same service as a Tica. That's because I pay for it just like they do.
Vital Statistics Canada
Anyway, this is what it all boils down to (after a lot of research). I would have to apply electronically to Vital Statistics Canada to get an authenticated copy of the original marriage certificate. It would then have to be mailed to someone in Canada. This person would kindly have to take it to the consul in Ottawa. This has it has to be done in person with a letter from me assuring them that I had given permission. The nearest Costa Rican consul is a 2-hour drive to get to and a 2-hour drive back.  Then, the documents would have to be FedExed to me here in Costa Rica.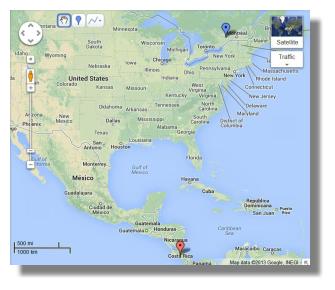 An investment
If all that fails, (I have no one to help me in Canada) I have other options.  I would have to fly to Toronto and take a train or bus to Montréal. I'd have to have the certificate sent to me. Meanwhile, I'd have a long wait in a hotel.
Once I receive the certificate, I'd need to take it by bus or train to Ottawa to have it stamped by the Consul there. Then, I would have to take a bus/train to Toronto and fly back to Costa Rica. Or I could visit my realtor in Toronto to have a look at real estate, to invest some money while I'm there.
This would have to be done within the month. I'm not sure whether the directive meant that I had a month after the emission of the document or a month after having the Consul authenticating it.
This is all because Canada did not sign the Hague Convention.  Americans can have their documents apostilled here in Costa Rica.
Also, learn how I managed to finalize the Caja Saga of getting my Caja carnet.
The Author
Paula Kat-Friedman and her husband Steve started Genesis II Cloud Forest Preserve and Wildlife Refuge, south of San José in the 90's. After selling the business, they have retired. Paula still writes for The Easy Times once in a while, where she offers her experiences as an expat in Costa Rica.
Feel free to leave your comments on this blog. If you like this article, please feel free to share it on your social media.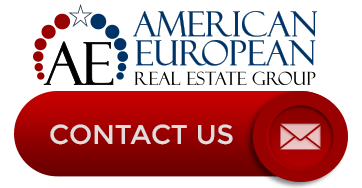 ---
If you like this blog, connect with me on Google+ or subscribe to our newsletter by clicking the banner below.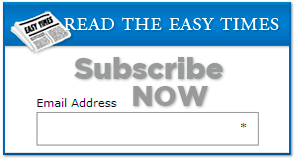 While we're at it, I DO want to remind our readers that we appreciate any referrals you can send us. Finally, please remember the American-European real estate Group's agents when you refer a real estate agent. Because we DO appreciate your business.