Estimated Reading Time: 5 Minutes
Can U.S. citizens enjoy their Medicare Benefits after moving to Costa Rica? What options are there for health care insurance?
Deciding to move to Costa Rica requires a lot of due diligence. Checking if your existing medical insurance covers you outside your home country is a very important question. Many expats move to Costa Rica because health care cost is significantly lower than it is in the US and Canada.
One of the main obstacles restricting many future US expats who dream of an international retirement is the fact that Medicare benefits coverage stops at the US border.  A retiree can choose any other form of health insurance abroad although it is limited and prohibitively expensive.
In Costa Rica, to obtain legal residency, you need to get yourself registered at the Caja Costarricense del Seguro Social (C.C.S.S. or simply Caja). This kind of replaces your Medicare benefits. There are also many options to get yourself private insurance through INS. Besides, there are many private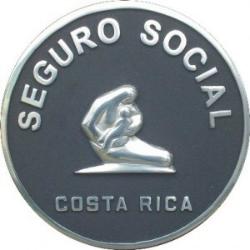 international insurances accepted by The CIMA hospital and the Clinica Biblica, the larger private hospitals in Costa Rica.
Medicare
If you have Medicare, you might have the possibility of using this insurance in Costa Rica. Depending on the U.S. state you live in, you might be able to use private insurance that is covered by Medicare.
Blue Cross Blue Shield and quite a few others often give you the opportunity of using their services when you live in Costa Rica. Check with Medicare to make sure you are able to use one of the private health insurance providers in Costa Rica before you move here.
La Caja
Officially, you have to pay 9% of your income to the CAJA. This is a lot of money if you are healthy and you don't need health care services. But now, to be able to get legal residency, you also need to register at the CCSS or CAJA. For a long time, the ARCR gave you the option to get into the Caja through their system, but I think it is no longer available for newcomers.
I did not pay into the Caja system myself for 18 years. Immigration then obliged me to register again, so I could renew my legal residency. I did so through my company. To be able to do so, you need to register your S.A. (local corporation) with the CCSS and then register yourself as an employee of that company.
New residents can register as a "voluntario", although that option is meant for those who don't have any income.
Ask your residency attorney (make sure you use a specialized attorney located in Costa Rica to apply for your legal residency in Costa Rica) how to get your Caja registration.
The Caja has 29 hospitals throughout the national territory, including a national children's hospital, a geriatric hospital, and a psychiatric hospital.
INS Medical
The Costa Rican government owns the insurance company Instituto Nacional de Seguros (I.N.S.). INS has really good medical insurance that covers 80% of any medical treatment, hospitalization, and prescriptions. The name of this medical insurance is INS Medical. You can email our agent Isidro Gonzalez in English for more exact information and get a cost picture.
I have INS Medical myself for many years now. It is much cheaper than some international health insurances I have had myself, like Danmark and AETNA for example.
You need to be a legal resident of Costa Rica to get INS Medical.
INS Medical coverage includes
a) Maternity, Transplant, Surgical implants, Congenital diseases of the newborn, Prematurity, epidemic and pandemic diseases, accidents during the practice of recreational diving and soccer, cost of Air Ambulance, Sports, Medical treatment for mental or nervous disorders, Emergencies during travel abroad and overseas medical expenses, among others.
b) Travel Assistance Coverage.
c) Coverage checks, including ophthalmologic check-ups.
d) Death coverage, which protects Death, Burial, and Liberation of the insurance payment direct death benefit.
e) Emergency dental coverage.
This article hopefully answers all the questions you had about Medicare benefits in Costa Rica.
---
Feel free to leave your comments on this blog. If you like this article, please feel free to share it on your social media.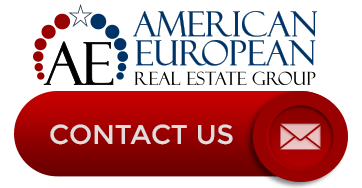 If you like this blog, subscribe to our newsletter by clicking the banner below.