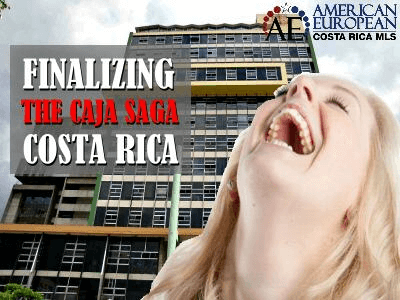 The final part of the Caja Saga, a real story about a Canadian getting her Caja carnet. I recommend you read my other blogs about the Caja saga, as you will understand better what is involved for a Canadian to get your Caja carnet for your Costa Rican social security up to date nowadays.
In the second week of the Caja Saga, I published the blog about getting a Canadian authenticated marriage certificate.
Last week, the 3rd part of the Caja Saga, I gave you the four options you have to join the Caja.
Today, in the final part of the Caja Saga, I will show you that you mainly need two things get your Caja card as a Canadian citizen living in Costa Rica:
Patience,
A good book.
On the way home, we decided to stop at ARCR to pick up our tickets for the Canada Day Picnic.  While there I spoke to one of the clerks and I told her of my plight and part of my Caja Saga.  She sympathized and said if I was going to get my own carnet I would have to show proof of my pension payments.  She said I'd need a letter from the Canadian Embassy.  We called the Embassy but the lady I always deal with was not at her desk.
The Canadian Embassy
So we drove to the embassy and found that she was at lunch.  I waited, got to see her. Then she told me that yes, she would be happy to write me a cover letter but that I needed a letter from Service Canada first.  She said she'd make the call for me and I could talk to them now.  I spoke to them but the first thing they wanted was my Social Insurance Number.  I don't use it much in Costa Rica (I don't carry it in my wallet). So I only remembered the first 6 digits – I just could not remember the last 3 digits.
A Great Service
We left for home and lunch.  When I got home I called the embassy and they patched me through to Service Canada. Our embassy is really good about not having you pay for these calls. I had my number in front of my face and they said they would send the letter right away. I was to expect it in about 11 days.
Once I'd received the letter I could scan it and send it to the embassy. They would then write a cover letter in Spanish, which I would pick up.  "Oh well", I thought, "I guess I'll have to make another visit to the CCSS".
My Landlady
Later in the afternoon I called my landlady and asked her if she would be willing to help me out with the form. The form was in Spanish. She agreed as I knew she would.  Then she made sure that I spelled everything properly and that everything was legible.  She told me not to give them more information than was asked for. That's really hard for me to do as I'm a blabbermouth when I get nervous.   I got busy and made copies of my cédula and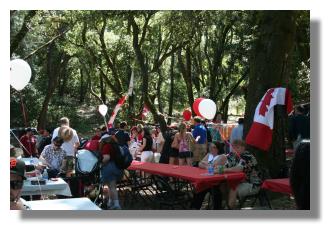 my husband's cédula (just in case), a copy of my electricity bill plus the original. I thought, maybe I should bring a copy of my latest bank statement as well as a copy of my electronic bank statement. You never know.
A Visit To The zoo
The following day we got up early and left early so that we would be on time.  We were actually a bit too early as we arrived at 8:30 a.m.  The man behind the counter didn't tell me that even if I'd arrived an hour or so late I would have been in plenty of time.  There seemed to be more people than yesterday, it was a zoo.  People were standing everywhere:
around the wickets,
around the door,
leaning against the wall,
sitting on the floor,
as if that would get them in faster.
Maybe they were afraid they wouldn't hear their names being called.  Mostly I think it was just ordinary, confused, and bewildered people.
Behind Schedule
I asked the lady in front of me "what time is your appointment"?  She replied, "8:00 a.m".  I could see they were already an hour behind and it got worse.  By the time my name was called they were 2 ½ hours behind schedule.
There is an old adage a friend of mine used to use here in Costa Rica:  "The possible is impossible and the impossible is possible".  This is still true today.
A Smooth Meeting
Our meeting went very smoothly.  The lady that was assigned to us was very friendly and capable.  She brought us to a little airless office.  Poor thing that she has to work in such uncomfortable conditions, although she did have a little fan on her desk.  The noise level was such that my husband asked if he could close the door so that he could hear what was going on in the office.
She asked me a couple of questions just to clarify things. Before I knew it, I was handed a paper that told me how much I would be paying. It was about what I expected from what my computer friend had said.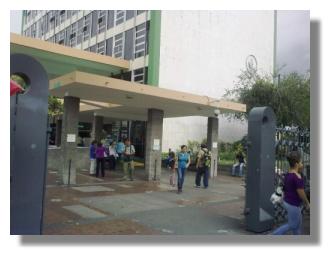 She said I did not need a letter from the government about my bank statement. So the ARCR lady was either mistaken or the rules have changed again. But could she keep the copies of my bank statements?  She also asked me what the other deposits in our account were. I told her they were my husband's pension deposits.  That was it.  I couldn't believe that I was finally done.
Expiration Date
Since my carnet doesn't expire until the end of July, I waited until the first week of July so that I could pick up my gold card and pay my quota at the same time.
There were no problems paying the quota – people are always ready to take your money.  There was one lady at the line meant for old, pregnant and crippled people, so I sat and waited for a couple of minutes and 5 minutes later we were off to the department for Ciudadeños de Oro where my gold card was waiting for me.
The Anti-Climax
Getting the actual, physical carnet was a bit anticlimactic.  This morning I went, armed with the letter from the CCSS, an electricity bill, proof of payment of the quota and my old carnet.  The miserable, unfriendly secretary was not there. Instead, a really nice and friendly young lady took my papers and within 5 minutes I had my carnet in hand.
I checked that she had included all the correct information (God forbid there should be an error, could mean a lot of problems later on).  Everything was correct and I noticed that the expiration date was at the exact same time as the expiration of my cédula – in my case 4 ½ years.   Now, which one needs to be renewed first, I wonder…
The Author
Paula Kat-Friedman and her husband Steve started Genesis II Cloud Forest Preserve and Wildlife Refuge, south of San José in the 90's. After selling the business, they have retired. Paula still writes for The Easy Times once in a while, where she offers her experiences as an expat in Costa Rica.
Feel free to leave your comments on this blog. If you like this article, please feel free to share it on your social media.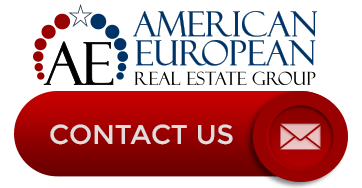 ---
If you like this blog, connect with me on Google+ or subscribe to our newsletter by clicking the banner below.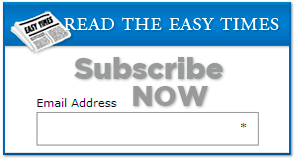 While we're at it, I DO want to remind our readers that we appreciate any referrals you can send us. Finally, please remember the American-European real estate Group's agents when you refer a real estate agent. Because we DO appreciate your business.