Estimated Reading Time: 6 Minutes
John Hepner, our commercial real estate affiliate, made me aware of someone promoting an island near Nova Scotia in Canada. The article has the title "Cape Breton when Trump wins the elections".
I have a much better plan for you: Move to Costa Rica when Trump wins the elections. Why?
Because Costa Rica has a proven track record of taking good care of thousands of retirees who move to Costa Rica every year.
It's really funny how many articles have already been picked up by Google on the question of where to move when Trump wins the elections. I don't think any candidate for US president has had so much support from real estate agents in other countries.
The Cape Breton website seems to be attracting some interest as a message on their contact us page indicates
"We want to get to every request, but it is going to take time, your patience is appreciated, as a response could take some time."
Well, in case you're wondering, Costa Rica has been ready for you for years. We will not take much time to get back to you. Our 27 affiliate offices from Coast to Coast will get back to your request the same day. They are waiting to show you why Costa Rica is a much better choice than Cape Breton.
Other elections
The election of George W. Bush was a great event for Costa Rica real estate. At the beginning of George W. Bush's administration, lots of North Americans moved to Costa Rica fast, especially in his 2nd administration. The event was so successful that in 2012, I wrote an article titled Costa Rica real estate agents want you to vote for Obama. I lost about 30 readers of my weekly newsletters but I gained several hundred. Again, thousands flocked to Costa Rica and most seem to have adjusted to living in paradise.
I usually don't get involved in politics. Even though I'm a 35-year resident in Costa Rica, I've never bothered to become a citizen, so I can't vote. By law, a resident is not allowed to even get involved in politics. I do take my wife to the voting table on Election Day because it's fun and it gives me a chance to socialize with all the people I know here in Escazu.
Why move to Costa Rica?
So why should you move to Costa Rica when Trump wins the elections?
You can pick your own microclimate. No matter if you like warm, warmer, cool, cooler weather or somewhere in between, we'll find the right place for you in Costa Rica. The weather in Cape Breton seems to be a bit different.
We have a green and a dry season. You only need one sweater, a suitcase full of t-shirts, shorts, flip flops, and only one tie for official business at the embassy once in a while.
In Costa Rica, our government spends our tax money on overpaid bureaucrats instead of an army. And we're still the happiest people on the planet.
Costa Rica is on the International Living top 10 lists for best places to live or retire to. And Cape Breton is not.
Not everybody in Costa Rica speaks English. But if you try to speak Spanish just a little bit, you'll figure it all out. I'm sure you will.
You can invest in property in Costa Rica by using your IRA or 401(k) and not run into trouble with the US tax authorities.
We used to have a pretty stable economy. The sun shines a lot, so you don't need money to heat your home. On top of that, your family and friends would love you to move to Costa Rica. That way, they can visit once in a while.
Imported US food products are expensive in Costa Rica. But we have cheap rice, beans, tortillas, local beer, milk, plenty of fruits from your own backyard. And smoking is not allowed in any public place anyway.
Relocation tours
Check us out by booking one of the relocation/retirement tours by Christopher Howard or George Lundquist to find out if Costa Rica is the right country for you to move to when Trump wins the elections. And to make it even more attractive for you, while you are here you should have a good look at getting cosmetic surgery and dentistry, which will probably pay for your trip.
U.S. Politics when living in Costa Rica
Once you have moved, you can still stay involved in U.S. politics. In Costa Rica, we have Democrats Abroad and no Republicans abroad. Republicans can call or email Dick Macauley for more information at 2439-2897 or dickmacauley@yahoo.com
When Trump wins the elections
When Trump wins the selections and you don't want to live in the US anymore, Costa Rica might be a great option for you. Do your homework before making that step.
Once you have decided that Costa Rica can be your next home country and you are ready to purchase a home in Costa Rica, contact us. Our network offers 27 affiliate offices from coast to coast with over 1,500 properties for sale on our MLS.
By the way, even if Hillary Clinton wins, you're still very welcome in Costa Rica.
---
Feel free to leave your comments on this blog. If you like this article, please feel free to share it on your social media.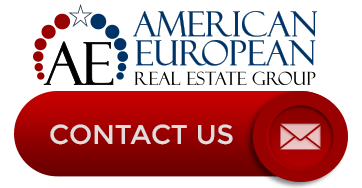 If you like this blog, subscribe to our newsletter by clicking the banner below.