When You Move to Costa Rica, don't forget about changing your address. You have found your new home in Costa Rica and you are ready to move to Costa Rica and start the big adventure.
Your American European affiliate realtor has now walked you through the closing. You are totally ready to pack your stuff and get moving. But before you can start enjoying your home in Costa Rica, there's still a lot of work to do. Changing your address is one of them.
When you're relocating to Costa Rica, with different customs and another language, moving can be stressful. There are utilities to cancel and reinstate and you'll need to choose a moving company.
And then there's the packing and doing it the right way because you don´t want Costa Rica customs to overcharge you on the Costa Rica import taxes. With all of the chaos that comes with setting up new digs, you might think that changing your address is an insignificant item on your checklist.
Allow me to give you some 10 helpful tips to make changing your address a little easier.
1. Verify your new Address
No one can blow this one, right? Don't be too sure. In Costa Rica, we don't have regular street addresses. You have the following options:
Get a Costa Rican P.O. Box (Apartado Postal) with the local post office as soon as you move to Costa Rica.
Use the Tico address that all locals use.
Get a Miami PO Box through one of the mailing companies.
Start by verifying your new address with your Costa Rica realtor you bought your property from. Double-check the spellings of the directions as some people make the mistake of writing phonetically from Spanish to English so it ends up all wrong. Unless you have an English spoken postman and I sincerely doubt that will happen.

2. Choose Temporary or Permanent
A temporary COA (Change of address) is perfect for a winter away from home. Assuming you live in the United States, you'll want to change your address with the U.S. Postal Service, but before you do, you'll have to decide whether to file a temporary or permanent change of address.
A permanent COA allows your mail to be forwarded to your new permanent address for a specified period of time. It covers first-class mail and periodicals but generally doesn't forward standard mail, such as circulars and catalogs. If you plan on spending winter in your Central Valley home or in your Costa Rican beach home, a temporary COA might be for you.
3. Let the Post Office Know
When you move, it's important to let the U.S. Postal Service know. You can do that in one of three ways:
Submit your address change via the Internet.
Complete a change of address by phone — 1-800-ASK-USPS.
Fill out Form 3575, the official mail forwarding change of address order. You can get the form from your post office or print it from the USPS Web site.
4. Make Sure Entire Household Is Covered
You'll want to make it clear whether part or all of your family is moving. When you change your address with the U.S. Postal Service, it's important to include the names of everyone moving with you. If you only include your name, your spouse's mail won't be forwarded. Depending on your personal situation, it could get a little more complicated.
If some members of your household with the same last name are moving with you, but others are staying, fill out a separate change of address form for each person moving using the "individual" option. However, if your entire family is moving to the same address in Costa Rica and each member has the same last name, it's a little easier. Just fill out one form using the "family" option and everyone will get his or her mail.
5. Know Your Timeframe
Mail forwarding extends for different lengths of time depending on the type of mail. First-class and priority mail are forwarded for 12 months at no charge, as long as the sender did not place a non-forwarding endorsement, such as "do not forward", on the mail piece.

6. Make a List
The organization is key. Mail forwarding ensures that you continue to receive your mail and gives you time to notify every one of your new address. This includes everyone you do business with or care to keep in touch with. To be thorough, it's best to make a list. If you move permanently to retire in Costa Rica or when you are snowbirding, your list will look different.
But these are the most important organizations you want to tell about changing your address:
Bank and credit card companies.
Doctors and dentists.
Utilities such as gas, telephone, and electric.
Magazines and newspapers.
Clubs and associations.
Your employer and government offices.
Family and friends.
You can either send everyone an email or send each organization a card. I suggest you print a nice photo of your favorite beach in Costa Rica and take it to a photocopier. Use heavyweight postcard paper that you can buy on Amazon. Then print labels on your own printer by using Word.
After you move, you might still find that you missed a few people. Keep the yellow address change stickers the post office uses when forwarding mail to identify those people you still need to notify.
7. Simplify the Process
To keep receiving mail after the post office stops forwarding it, start notifying everyone who sends you mail two weeks before you move.
To save time, when notifying anyone that you are changing your address, also change your phone number into the one you will be using in Costa Rica. Or you can give them your Skype name, Whatsapp or another app that you might be using.
Most organizations will ask for your Costa Rica phone number at the same time they ask for your address. If you don't have it, you'll have to contact them again.
8. Remember Governmental offices
If you don't receive mail from government agencies on a regular basis, they might be easy to overlook when sending out a change of address notifications.
You'll want to notify your Tax office like the Internal Revenue Service (IRS) of your address change. This is particularly important if you are expecting a tax refund. You can do this by downloading Form 8822 from their Web site and mailing it to the address shown. You can also simply write your new address on your tax return the next time you file. If you file jointly, the IRS will need the information and signatures of both you and your spouse.
Don't miss out on receiving your disability, retirement or survivor benefits. Visit the Social Security Administration Web site to provide your new address.
Be sure to change the address on your driver's license, as it is often used for identification. You'll also want to change the address on your vehicle registration when you take your car to Costa Rica.
Check with the state's election office to update your voter registration records. These changes can most likely be done by mail or online.
9. Consider Letting Someone Do It for You
If you don't have the time or the desire to undergo the change of address notification process when you move to Costa Rica, there are services that'll do it for you.
An online address change service will save you time and alleviate some of your relocation stress by notifying all of your organizations, billing companies and memberships of your change of residence. Before signing up for any online address change service, be sure to investigate them thoroughly.

10. Don't Forget the Less Obvious
When you think of changing your address, your mail is the first thing that comes to mind. There are also a few less obvious places where you'll need to update your address:
If you use an address stamp for your mail return, you'll want to update it. Printed return address labels should also be reprinted.
Don't lose your dogs and be sure to put your new address on the collars.
If you have your own home-based business, you won't want to miss a sale. Have your stationery, business cards, bank checks, your Web site and any professional directories updated as soon as you move.
Moving can be stressful and time-consuming, but if you use our article step by step, you will not miss out on anything. Welcome to Costa Rica!
If you haven't chosen the house of your dreams yet, contact us now.
---
Feel free to leave your comments on this blog. If you like this article, please feel free to share it on your social media.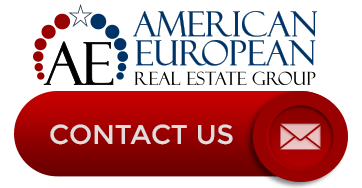 If you like this blog, connect with me on Google+ or subscribe to our newsletter by clicking the banner below.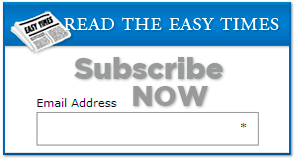 While we're at it, I DO want to remind our readers that we appreciate any referrals you can send us. Finally, please remember the American-European real estate Group's agents when you refer a real estate agent. Because we DO appreciate your business.