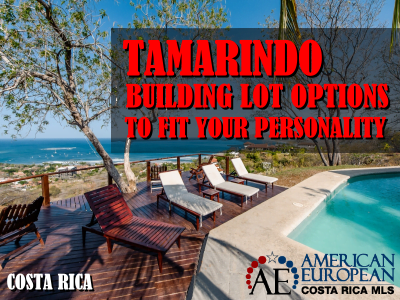 You don't have the right personality to live in a cookie-cutter condo in Tamarindo? You know you have great taste and you can afford to custom build a nice house.
Do you know what your Tamarindo building lot options are?
First, before you start looking at the Tamarindo building lots options available in the market you need to decide what kind of building lot fits your personality.
Let's have a detailed look at your options.
Gated community building lot
Looking at your Tamarindo building lot options in a gated community is a really good idea. Why am I saying this? A gated community always gives you this extra value for your money. A re-sale in a gated community will always do better than elsewhere. As long as the gated community is fully finished by its developer you're good to go.
Construction bylaws
Is the community formally registered as a condominium? It is also very important to check with your agent is if the gated community has any construction bylaws. It is possible that a construction commission controls the design, the height, the colors, and the views of what you plan to do.
Custom home
Another important detail is the type of home you want to build. Will your Tamarindo beach home be a luxury home? Then you don't want to build on a lot that is too small or in the wrong location. You don't want to build the largest and most expensive house in the neighborhood. If you do, you will lose money when you re-sell.
There are quite a few good Tamarindo building lot options in gated communities on our inventory.
Gated golf community building lot
Golfers want to live in a golf community. But not only golfers enjoy the views of a golf course. Hacienda Pinilla is for sure the most amazing golf community you will find on the North Pacific coast. The same questions you should ask about the bylaws and construction laws apply for Hacienda Pinilla.
NOT gated building lot
A lot of people don't like rules and do not like to live by them. You might like the idea of not having to follow any rules.  Nobody can tell you to not hang the laundry over your balcony, or paint your house yellow. If that's the case, you are that customer to tell the agent not to show you any Tamarindo building lots in a gated community.
Tamarindo building lot features
Your next step is to make a list of the Tamarindo real estate features that might, or not, be important to you.
Oceanview building lot
You're looking for this wow ocean view? Then you must buy an ocean view building lot in the Tamarindo hills. Ask your architect to take as much advantage of the views, ask him/her to design on the spot. Oceanview building lots are always more expensive, but you will recover your money easily when you want to sell your home. If it is designed and well built …
Luxury home building lot
Not every building lot is good enough to build a luxury home. The purchase of a luxury home building lot starts with the location. How close is it to the beach? How nice is the community? Are the views stunning enough? Is there space to build a pool? How is access? You should ask yourself all those questions so you can tell the agent what you are looking for.
Walk to the beach building lot
To be able to walk to the beach instead of getting into your car might be another important feature you are looking for. If you will have your own swimming pool, you might not go very often to the beach. Maybe having an ocean view is more important to you than being able to walk to the beach? Anyway, I'm sure you get it.
Close to the surf break building lot
If you are a surfer, you will want to be close to the surf break or maybe have a view of the surf break. I can assure you that every Tamarindo real estate agent can tell you where the surf break is exactly.
Vacation rental building lot
Are you planning to build a vacation rental? If that is the case, you will probably want to make sure to pick the right features. Certain features of a Tamarindo building lot will be more important than others. Talk to your real estate agent about it. The agent for sure can point out the advantages and disadvantages of the location as well as the building lot itself.
Nature building lot
You love nature even more than the beach? Tamarindo offers the best of both worlds. We have the best nature and eco lots on our inventory.
Small farm
Not every buyer is interested in any of the above Tamarindo building lots. Maybe you are looking for more space and you want your own small farm on the outskirts of Tamarindo? Some small farms even have ocean views or mountain views. You might even be able to keep your own horses.
Maritime zone building lot
Very important is that you find out, before you purchase, if the Tamarindo building lot you are interested in, is located in the Maritime Zone. Also, find out how much you are allowed to build (get zoning from the municipality) and check if all the utilities are there. Do your due diligence. Find yourself a good attorney who specializes in maritime zoning before you make a down payment and find out before you make a mistake.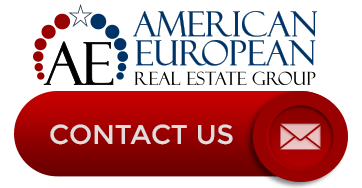 Contact us now for a meeting with our Tamarindo affiliate, so you can discuss your preferences for a Tamarindo building lot.
Feel free to leave your comments on this blog.
---
If you like this blog, connect with me on Google+ or subscribe to our newsletter by clicking the banner below.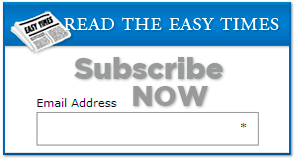 I DO want to remind our readers that we appreciate any referrals you can send us. Please also remember the American European real estate Group's agents when your refer a real estate agent. We appreciate your business