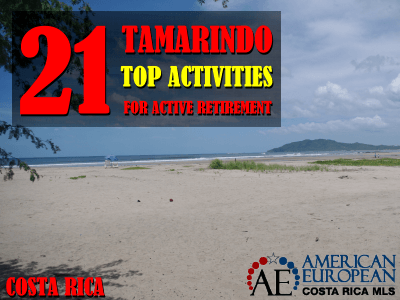 We were asked to come up with 21 top activities for active retirement in Tamarindo beach. It amazing how most enjoy life at the beach and others get bored fast.
Well, Tamarindo Beach is one of those Costa Rica beach areas where you should never get bored because there is plenty to do.
No matter if you have bought a Tamarindo beach luxury home or are renting while they are building your custom home on that beautiful ocean view lot you just bought from our affiliated real estate agent in Tamarindo, life in such a cosmopolitan place like Tamarindo is incredible!
Living at or near Tamarindo beach is fun because of the laid-back lifestyle the Costa Rica beach areas have to offer. Most of us dream their whole life to retire at the beach and Costa Rica has lots of that.
Many people choose, and return to Playa Tamarindo because of its beauty and vast array of activities in the area: the quality of the available accommodations, world-class surfing and sports fishing, restaurants,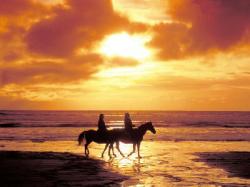 nightlife, casinos and three 18 hole golf courses nearby.
You'll be totally amazed when you see how many activities for active retirement there are in Playa Tamarindo or Playa Langosta.
The 21 top activities for active retirement in Tamarindo
1.    Buy a property
Buy beautiful Tamarindo real estate – because it will be the best investment you've made in life.
2.    Get health treatments
Get a delicious healing stone massage, body wraps featuring clay, papaya, and aloe vera, a mango sugar scrub, a geranium sugar scrub, facials, nail care or waxing.
3.    Pura Vida
Learn how to live the Pura Vida lifestyle.
4.    Go fish
Catch some fish, great year-round action with Wahoo, Sailfish, Tuna, Dorado, Marlin, Roosterfish, Snapper, Grouper and more. Inshore or offshore, fly fishing or conventional methods, bottom fishing or trolling.
5.    Socialize
Make lots of new friends in your new hometown with people who are visiting or expats from all over the world.
6.    Enjoy nature
Visit the Las Baulas National Marine Park and check out the leatherback turtles and birdlife.

7.    Get a tan
Update your suntan on the beach while watching the surfers or reading a good book.
8.    Scuba diving
Go scuba diving to see the huge manta rays, white tip reef sharks and spotted eagle rays around the Catalinas Islands.
9.    Biking
Go biking around Tamarindo, ride some of the most extensive and well-built single-track trails in Costa Rica.
10.    Boating
See Catalinas Islands, Playa Grande, Playa Negra,  Playa Avellanas and of course Playa Tamarindo itself by boat.
11.    Golf
Play Golf at one of the three golf courses in the immediate Tamarindo area:
a.    Hacienda Pinilla, a Mike Young 18-hole, par-72 golf course.
b.    Four Seasons Golf Club Peninsula Papagayo, an Arnold Palmer 18-hole, par-72 golf course.
c.    Reserva Playa Conchal, a Trent Jones II 18-hole, par-72 golf course.
12.    Go sailing
Sunset sailboat cruise silently glides along Costa Rica's Gold Coast while passing some of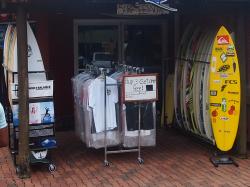 Guanacaste's exotic bays, white sand beaches, and tropical jungles.
13.    Walk the beach
Walk on the beach from the Tamarindo river estuary to the Langosta river (San Francisco) estuary.
14.    Yoga
Practice Yoga on the beach. The beach sights and sounds stimulate the meditative portion of the conscious mind. The wind and water allow you to feel calm and free. The sun and sand enable you to be warm and comfortable.
15.  Get married
 Renew your wedding vows, say "I do" all over again and start a new life in Tamarindo.
16.    Canopy
Swing tree to tree and platform to platform by using pulleys on horizontal traverse cables through the treetops of the tropical dry or rain forest canopies throughout Guanacaste.
17.    ATV
Get to see the beaches of Tamarindo, Langosta, and Avellanas to the beautiful tropical dry forest on an ATV adventure tour.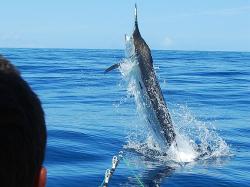 18.    Horseback
Horseback riding, join the Sunday tope, enjoy the cantina tour or even get married on horseback.
19.    Eat and dance
Meet the friendly locals in a large variety of local restaurants, go dancing in the local disco and learn Spanish the easy way.
20.    Recycle
Get involved in the Tamarindo recycling program, todo se devuelve (look that one up here).
21.    Surf
And last but not least, if you are still in good physical shape, a good swimmer and a better surfer, you'll love the beautiful beach with consistent waves and the multiple surf breaks. You just found surfing paradise!
To enjoy any of the activities for active retirement in Tamarindo, contact our Tamarindo real estate expert NOW!
---
Feel free to leave your comments on this blog. If you like this article, please feel free to share it on your social media.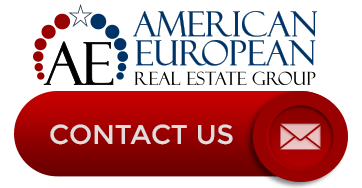 If you like this blog, connect with me on Google+ or subscribe to our newsletter by clicking the banner below.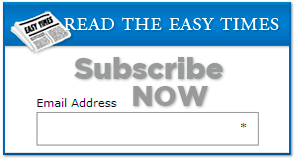 While we're at it, I DO want to remind our readers that we appreciate any referrals you can send us. Finally, please remember the American-European real estate Group's agents when you refer a real estate agent. Because we DO appreciate your business.