Sometimes I love that Pura Vida lifestyle in Costa Rica and sometimes I just hate it.
It is part of life in Costa Rica. But what does it mean? It means a zillion things. The Costa Ricans and others who live in Costa Rica use the words "Pura Vida" mainly as a greeting. Like "hi, how are you".
Or as an answer to the "how are you" it means "I am doing great, I am fantastic, I'm as happy as one can be".
It means that life is great. The Pura Vida lifestyle means taking it easy, enjoy life. You will find more of the Pura Vida lifestyle around the beach areas than in the cities. It is used as a greeting in both.
Wikipedia
Wikipedia shows it means the following, though I agree only partially:
"Pura Vida" literally means "Pura" = pure and "Vida" = life, but "Pure life" in Spanish would be "Vida Pura" instead, so the real meaning is closer to "plenty of life", "full of life", "this is living!", "going great", "real living", or "cool!"[1] It can be used both as a greeting and a farewell, to express satisfaction, to politely express indifference when describing something [1] or even to say "thank you".
Wikipedia gives a pretty complete explanation of the Pura Vida lifestyle.
The reason for the Pura Vida lifestyle
But this "Pura Vida" had to come from somewhere, someone had to invent it for some reason.
In my opinion, the "Pura Vida" lifestyle has to do with the easy ways the "Ticos" are used to. This is mainly because they have not had the wars the neighboring countries have gone through. Plus, the fact that the "Ticos" have never suffered as their neighbors did. When the war was going on in Nicaragua, back in the 80's, the US AID gave Costa Rica $1M a day to keep them happy. Just to keep the communists away from the US.
For years, the Costaricans have been friendly with the Taiwanese. To gain the Costa Rican vote in the UN to get Taiwan elected, they have received many large gifts like the "Puente de la Amistad". This is a large bridge finished in 2003, spanning the Tempisque River in Guanacaste. Now, 7 years later, though the structure of the bridge is still intact, many of the movable pieces are already lost, stolen, fallen and disappeared, as shown in this picture from La Nacion newspaper.
Then breaking ties
In 2007, President Oscar Arias broke ties with Taiwan and started diplomatic ties with China. China gave Costa Rica a new National Stadium as a thank you gift. The new stadium was inaugurated on Saturday, the 26th of March 2011. On the 29th of March 2011, Mr. Chen Changzi, Vice President of the National Assembly of China, promised Costa Rica an additional sum of $400 M of free aid.
The Easy Way
Another example is that now they finally built the new highway from San Jose to Caldera, the locals complain about having to pay for the toll. They already shut down the toll to get off to Ciudad Colon, due to a roadblock the neighbors did last year, to complain about the ¢300 they had to pay for the It's between Brasil de Mora and Escazu as they said that the poor people couldn't afford to pay that amount.
In my opinion, when you are poor, you don't drive a car, you get on the bus. When you can't afford the toll, you don't use it. But since the road from Brasil de Mora to San Jose was already built in the 70's as being part of the new highway to Caldera, but was never finished for lack of funds. Now, the people alleged that they never had to pay, so why start paying. And I can sum up hundreds of examples like this.
Costa Ricans are used to get things the easy way, which automatically, over the years, creates a lifestyle, which is a Pura Vida lifestyle.
Don't understand me wrong now, I am not complaining but just trying to explain a lifestyle that you are not used to. This is part of life in Costa Rica and part of what makes it so nice to live here. Any place on earth you live, you need to put up with the good and the bad, that's why it makes the place so interesting.
Sum It Up
Let me sum up some of the meanings of what "Pura Vida" really means in my opinion:
Live the day, take it as it comes, don't think about what can happen tomorrow.
Let's worry about that another day, I'm too busy now.
Let's not take any responsibility on anything; it might be a problem later on.
Volunteering creates a responsibility, which means the possibility of making a mistake, which might put me in the wrong spot.
Don't worry about showing up too late at an appointment, tomorrow is another day.
Not showing up at all at an appointment is not a problem either, tomorrow is another day.
Don't ask me, ask him. I didn't do it.
I didn't break it, it just fell.
Why do you get mad at me, what's the rush, this is Costa Rica.
I know, I promised, but I couldn't make that deadline.
Easier going
As you see, many of them are do not's and many are an apology for not delivering the promised. Its just like back home where the people from the south are easier going and less stressed out than those from the north. I guess it comes with the sun and the fact of not having to worry about tomorrow as life goes on.
Of course, nowadays, there are lots of Costa Ricans who take the business a lot more serious than 30 years ago. Lots of locals do come on time, do stick to their appointments, do adjust to international standards.
A Change of Lifestyle
Export and tourism, promoted by 1987 Nobel winner President Oscar Arias, started changing this lifestyle a bit. But what's in the culture is impossible to get rid of. Today you will still find many of these issues mentioned above in today's Costa Rican society.
Of course, you will find it a lot more in the mountains of Costa Rica and in the beach areas. There, the laid-back lifestyle is much slower than it is in the city. Only those locals who have traveled a lot are able to adjust to us foreign crazy people who do everything different and in a hurry.
You make your Paradise yourself
Nothing is perfect in life. Paradise is totally created by you, and only by you, and it is hard work to create it. Having sunshine every day and to be surrounded by the beautiful nature of course help. It is the people you surround yourself with. It is not necessary to go native to leave your principles behind.  It's the ability to accept someone else's lifestyle for one. And adjusting to another culture, another language and a different life. You will need to learn to accept those things when moving to Costa Rica. If you are not, stay home, only come on a nice vacation here but don't move here.
Even though some of these things still make me a little mad, I have learned to live with most of them. One thing is for sure, wherever you go, bring a book to read.
It makes the waiting time a lot easier on you. I am writing this article about the "Pura Vida" lifestyle for all of you who will move to Costa Rica. Soon, you will find out that there are some things in the Costa Rica culture that are hard to get used to.
It depends a lot on your own expectations for your new lifestyle if you come to love or to hate the Pura Vida lifestyle. I certainly hope you'll come to love it.
We welcome you to check Ivo's listings if you are looking to buy property in Escazu or Santa Ana and then
contact
us.
---
Feel free to leave your comments on this blog. If you like this article, please feel free to share it on your social media.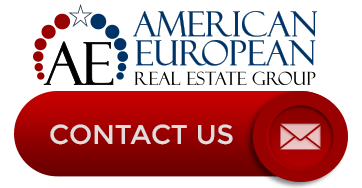 If you like this blog, connect with me on Google+ or subscribe to our newsletter by clicking the banner below.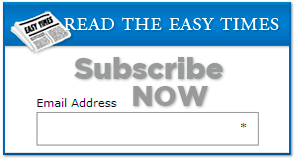 While we're at it, I DO want to remind our readers that we appreciate any referrals you can send us. Finally, please remember the American-European real estate Group's agents when you refer a real estate agent. Because we DO appreciate your business.