It is common knowledge that a Costa Rica realtor doesn't take very good photographs.  I am a Costa Rica real estate agent and I see real estate listings all the time.
When I list a new property for sale on our website, I try to look at the listings from the eye of a buyer: Would I click on this to see more of the property?
A realtor is neither a photographer nor a writer. It is not always easy to make a nice write-up and a good photo presentation of a property for sale. Many properties just look terrible and the realtor has to make the miracle happen.
Besides, in Costa Rica, we don't have exclusive listings in most areas and a Costa Rica property for sale will be listed by multiple real estate agents even though we have an MLS.
So why bother to spend a lot of time on making a listing look good if every realtor in town has the same listing? That's what a mediocre realtor would think. The photos below, all show a lack of interest by the listing agent to my opinion.
Nonetheless, you can't expect the agent to do miracles. The agent is not a photographer and doesn't have all the necessary lenses to make your property look awesome.  The solution? Easy: hire a photographer yourself and ask all the agents to use those photos in their presentations.
Underwear and pots & pans
Personally, I think the real estate agent should be responsible enough to present a property for sale in a proper way, no matter how bad the property looks and take the time to do it right. But also the seller is responsible to make the property look good when the realtor takes the photos. I have had to make beds, put underwear in closets, clean up the kitchen and put the toilet seats down before taking the photos, without even having an exclusive.
Most real estate agents don't do that but even I have sometimes missed something that doesn't look right and I didn't see that the toilet seat was up until I get back to the office and look at the pictures I took.
Security bars and razor wire
Since we don't have exclusive listings, most realtors will not show a picture of the front of the house for sale because they are afraid the buyer will find the home for sale on his/her own and go behind their back. Or another realtor who has a client doesn't want to split the commission and will try to find the property on his/her own. Many times also because many properties in Costa Rica have security bars and gates around them or razor wire on the wall and it doesn't show well in a picture.
Personally, I don't care because I want the client to be able to see as much of the property as I can show, though I wouldn't use it as a first picture on the listing.
We get emails like this on a very regular basis: Hello, I am interested in the house with listing ID 5240. Do you have any additional photos of the kitchen and master bedroom that you can send?
Which rooms do you want to be shown?
Usually, we show pictures of
the living room,
the dining room,
the kitchen,
the master bedroom
and a couple of bathrooms.
Failing to include such fundamental pictures leads a home searcher to say,
"Hmmm, I wonder what is wrong with the kitchen?"
Or, "The bedroom must be tiny",
or even worse, "the house probably doesn't have any closets because there is stuff all over the place".
How many photos?
NOT having photos of a kitchen in the listing probably means that either the agent moved the camera when taking the picture and will not go back to take another or the kitchen looks so terrible, it's better NOT to show it. I must say, I see quite a few totally horrible pictures on listings even on our own website, like the ones I am showing in this article. Shame on the listing agents that uploaded these pictures.
Unfortunately, not every real estate agent is willing to invest in a decent camera that takes wide-angle pictures. It's important for the agent to take the time to take at least 40 photos of a property. Then pick the best to be used on the listing.
A good agent
A realtor who spends time on the detail of doing a decent write-up. Also, taking nice pictures will buy time to get to know the property. This gives him/her the opportunity to look for the good, the bad and the ugly. That agent will tell the seller what to fix to make a property easier to sell. That same agent will take the time for the buyer to make sure all is legally correct.
It's important to know that the property doesn't have any serious problems. A good realtor wants to walk you through the real estate closing step by step. The best agent has a lot of patience and knowledge.
My recommendation
Sellers – check out what your home looks like online. Look at the photos, read the description, see if you are happy with it or not. Think like a buyer. After all, that's what you want to attract – a buyer. If you're not happy with the photos your agent has taken, hire a professional photographer. Then you're sure your agent will present the property the way you want it presented.
Buyers – looking for a real estate agent to represent you as a buyer or a seller, look at who presents the properties for sale best. That's for sure the one you want to be your agent because that's the one who will care about you.
You should also look for a realtor's testimonials on the web. Clients who take the time to write a testimonial are for sure happy clients. Looking for the services of a professional real estate agent? Then contact us now.
---
Feel free to leave your comments on this blog. If you like this article, please feel free to share it on your social media.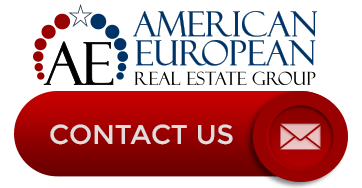 If you like this blog, connect with me on Google+ or subscribe to our newsletter by clicking the banner below.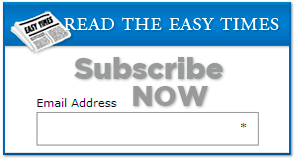 While we're at it, I DO want to remind our readers that we appreciate any referrals you can send us. Finally, please remember the American-European real estate Group's agents when you refer a real estate agent. Because we DO appreciate your business.