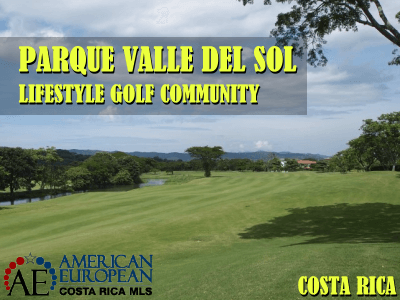 Does living in a Lifestyle Golf Community attract you? Parque Valle del Sol is a 342-acre lifestyle and golf community in Santa Ana. This community offers the ultimate lifestyle for those who are looking for a lifestyle. Here you can buy a Costa Rica luxury home in a top location in the most beautiful surroundings you will be able to find in Santa Ana – Costa Rica.
Parque Valle del Sol was started in 1975. But not until 1992 the original unfinished project was taken over by Habitasul, of what is today the finest Lifestyle Golf Community on the west side of the Central Valley.
For information to play golf or use the tennis courts in Parque Valle del Sol, call (506) 2282-9222 ext. 3. In addition, if you need any Parque Valle del Sol real estate, call our office (506) 2289-5125
Few Costa Rica real estate communities in the Central Valley give you the option to live right on the golf course, amidst the best amenities the fast-growing city of Santa Ana has to offer. And you'll find yourself only 5 minutes away from major shopping options, hospitals and only 30 minutes from the airport. Santa Ana luxury real estate is hotter than ever, due to the tremendous growth of the west side of the Central Valley.
A Lifestyle Golf Community
Due to the zoning in Parque Valle del Sol, only 50% of each lot can be built on. Hence, there are nice setbacks from the streets and large backyards. This beautiful lifestyle golf community offers everything you might wish for your new home. Parque Valle del Sol is close to everything, has a great golf course, tennis and is designed as a modern style community.
For years, homeowners would build Spanish and Mediterranean colonial homes but lately, you will see many modern contemporary homes built.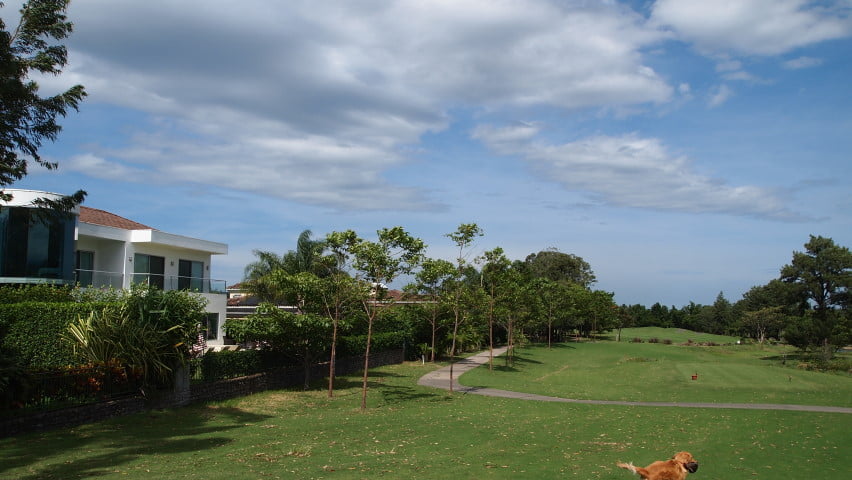 Many homes in Valle del Sol have state of the art finishes and even quite a few intelligent homes. Therefore, for clients who are shopping for golf property, this is paradise.
There are also some luxury townhouses in the community, so often our agent offers those on inventory too.
Residential Building Lots for Sale
If you are interested in buying your own lot so you can build your own custom built home in this beautiful gated community, you should also check with us. Feel free to contact our agent for a property tour.
Parque Valle del Sol amenities
Parque Valle del Sol has more than 475 residential lots around an 18-hole championship golf course and 10 tennis courts. Many of these lots have beautifully built luxury homes and mansions, some right on the golf course.
The concrete roads are wide boulevards with sidewalks. Here, the owners take advantage of the totally flat topography to jog, walk their dog or where the kids do their skateboarding. This amazing Lifestyle Golf community is beautifully maintained by the well-organized HOA.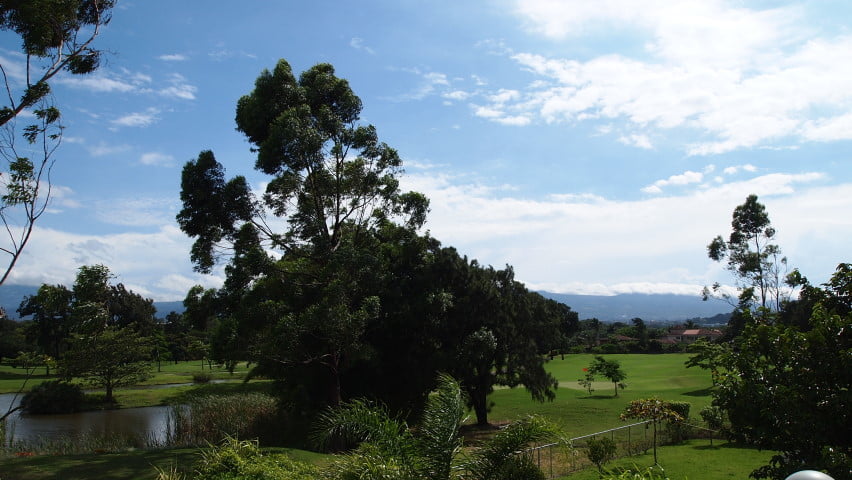 Location
This beautiful Lifestyle Golf Community is located in the Lindora area of Santa Ana, between the highway San José – Caldera and San Antonio de Belen. Shopping, restaurants, and banking can be found only a few blocks away from the community. Also, on the Lindora road, you will find many smaller shopping malls, an Automercado and three gas stations. And, you will be able to find restaurants like KFC, McDonald's, Wendy's, Taco Bell and a wide range of Japanese, Indian and other specialty restaurants. Also, Multiplaza in Escazu is only minutes away, as well as the CIMA hospital and many other amenities you might need.
View Parque Valle del Sol in a larger map
Green Community
Parque Valle del Sol is committed to being a "green community" with exemplary environmental practices. Audubon International has awarded the golf course as a wild sanctuary and the community is the proud owner of a Blue Ecological Flag.
Security and utilities
For security, the main entrance, as well as the service entrance, offers a state of the art security system for visitor control. Also, there is a team of security guards on motorbikes cruises the golf community 24/7. Finally, the whole community is walled. Parque Valle del Sol has its own wastewater treatment plant. And, the Internet and cable TV is, of course, available throughout the community. There are a garbage collection and recycling plan in place.
Golf Course
This Tracy May designed 7,011 yards Par 72 championship golf course offers a driving range for 12 players 260 yards, a putting green for chipping, pitch & putt with a sand trap. The pro shop offers electric golf cart rental, golf club rental, a cafeteria on the 19th hole and a golf academy.
Each hole offers an average of 4 or 5 tee positions for various levels of play. This makes the course more challenging.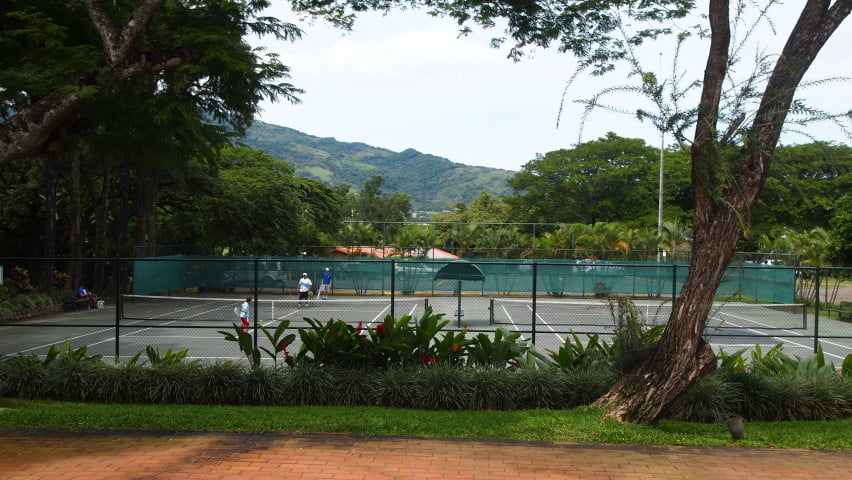 Tennis Courts
Also, another fantastic amenity in this lifestyle golf community is the eight medium slow open-air tennis courts and 2 courts under roof with lights.
Altos del Golf building lots
First of all, most empty lots in Parque Valle del Sol are long sold. Once in a while, a building lot will come up in resale.
The developer is recently introducing Altos del Golf, a 14-acre development within Parque Valle del Sol that consists of  45 lots of 800 m2 each.
For the development of the master plan for Altos del Golf, the developer hired Green Plan. This is a Ronald Zurcher architects affiliate company to ensure a green development. Part of the plan is to oblige buyers of the Altos del Golf building lots to plant a minimum of 3 trees on their lot after the construction of their home.
Our luxury real estate top agent
Allow me to introduce you to our Parque Valle del Sol as well as the Altos del Golf real estate agent Rosa Ureña.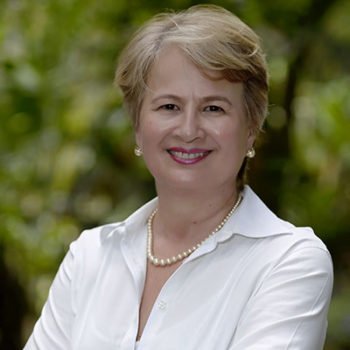 Rosa is widely recognized as the area's Luxury real estate top agent and is a high caliber, well-educated professional.
She is our luxury home specialist for all the luxury communities on the west side of the Central Valley. Rosa handles properties for sale in luxury communities like Parque Valle del Sol, Hacienda Lindora, Eco Residencial Villa Real, Cerro Real, Cerro Alto, and many others.
Since Rosa's dedication to her clients is unwavering, she always delivers optimal results. And she invariably demonstrates her skilled capabilities and exceptional professional services to her clients.
Prior to joining the American-European Real Estate Group, Rosa was the leading agent for the Costa Rica luxury real estate market of One Million Plus Costa Rica.
Other Golf communities in Costa Rica
The American European Real Estate MLS, of course, doesn't only offer property on the Parque Valle del Sol Golf course. Also, You will be able to find property on or near other golf courses in Costa Rica:
Contact Rosa NOW for more information or a property tour and see Parque Valle del Sol homes in this beautiful Lifestyle Golf Community in Santa Ana.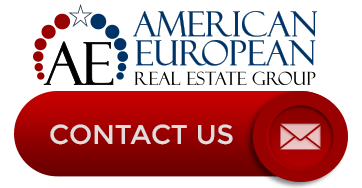 Feel free to leave your comments on this blog.
---
If you like this blog, connect with me on Google+ or subscribe to our newsletter by clicking the banner below.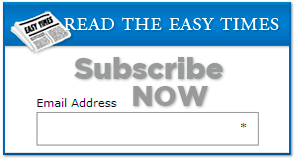 While we're at it, I DO want to remind our readers that we appreciate any referrals you can send us. Finally, please remember the American-European real estate Group's agents when you refer a real estate agent. Because we DO appreciate your business.