Estimated Reading Time: 5 Minutes
Buying Atenas residential property is one of the best decisions you can make. Not only does it allow you to build wealth, but it is also a safe place to keep your money, whether the value of the property drops after some time or it goes up. Atenas residential property was even selling well in the dip in the market, right after the 2018 housing bubble.
Location is an essential factor to consider, and unfortunately, it's not so easy to find the right place to live in Costa Rica. For that reason, we recommend you apply each one of the 20 steps I suggested in 2019.
If you're a gambler, you have probably interacted with the name Atenas when placing bets on Club Atlético Atenas. The football club is in Atenas in Uruguay, and we have the city of Atenas in Costa Rica. One thing these two places have in common is the weather. Atenas, Costa Rica is called by many "the best climate in the world."
Atenas is one of the best places in the country to buy a residential property. Many people who have moved there have fallen in love with the place and recommend it to other home buyers.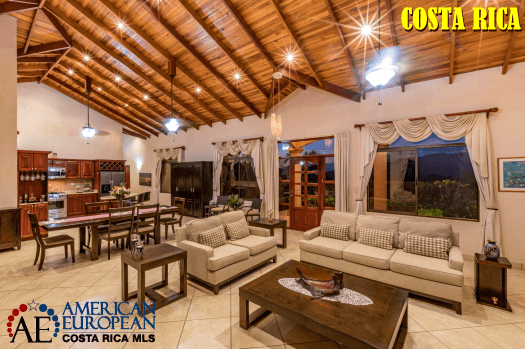 Here are a few of the benefits of buying Atenas residential property:
1. Amazing Weather
Homeowners who have lived in locations with lousy weather and climatic conditions understand that you cannot ignore this factor when choosing a place to buy a family home. Climate affects several aspects of our daily lives. That allows us to go to work and school and affects our health, social life, expenses, and even our family's safety.
What makes Atenas an appealing location for homeowners and families is the weather. Temperatures all year round range between 75º and 90ºF, and they come with refreshing winds that keep you cool all day.  Therefore, the weather allows you a lot of relaxing outside on your chaise lounge while you play Thunderbolt online casino games on your phone or tablet.
In Atenas, most homes have no A/C as they are designed with excellent cross ventilation. And 19º C (66º F) is the coldest it gets, so you'll save on energy costs. The month with the wettest days in Atenas is September, with an average of 14.0 days with at least 0.04 inches of precipitation.
2. Rural Appeal
Expats now entertain the idea of a town with a rural appeal. However, they often end up in a noisy city because the job market is more vibrant. If you are retired or can work an online business, you have an opportunity to live in Atenas.
Atenas is a town with fewer people, although you will still have a sense of community. There are tons of opportunities to engage in activities like volunteering, bird watching, nature photography, yoga classes, or even driving to the beach for the day.
3. Incredible views
When you buy an Atenas residential property, you are guaranteed value for money. Most homes are ranch homes with undistracted and breathtaking valley and mountain views. Here, it is easy for you to get a dream view home without breaking the bank.
4. Access to affordable food
Good food is primarily available everywhere, but how cheap is it? The beauty of living in Atenas is that you can finally get a grove on healthy living thanks to the availability of affordable fresh farm products.
A Farmers Market is held in Atenas twice a week. Here you can fill your cart with fresh vegetables as low as $20. You can also get other food items like chicken, cheese, pasta, rice, and milk for under $3.
There are several grocery stores, and the CoopeAtenas is the best one, in my opinion. They carry all you need, and you must try their Ateneo coffee; it's incredible!
Food takes up a significant share of monthly expenses. Imported food is quite expensive in Costa Rica. So, if you're looking for affordable prices, buy locally produced food.
5. Safe Environment
One of the top things to factor in when buying your home is your safety. A safe place to call home will make you comfortable and make it easy to go about your activities without worry.
Atenas is one of the safest places to live. Generally, Costa Rica has never been known for a high crime rate. The reason is that the gun laws are very stringent, making ownership minimal. You can walk the streets without being afraid of getting mugged, and the city has managed to ward off violent crime. Foreign and locals know each other and look out for their neighbors.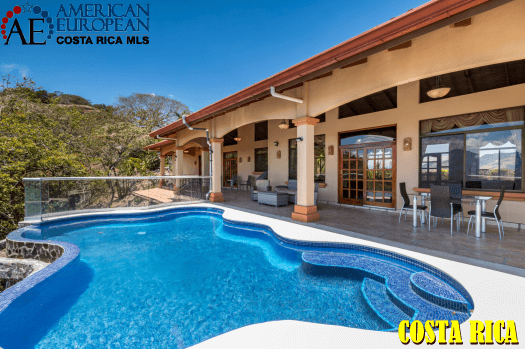 Conclusion
If you are looking for a safe location to buy a retirement or residential home, Atenas would be ideal. The city boasts a beautiful climate, a good community, high-quality homes, and good living standards. Our agents love to assist you in the purchase of Atenas residential property.