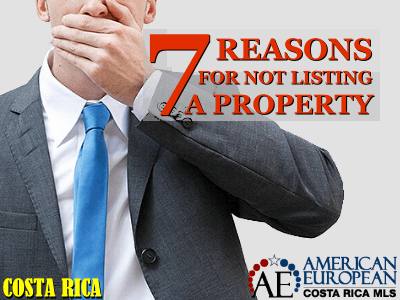 Is there any reason for not listing a Costa Rica property? "I will tell everyone I know not to work with your agency, I don't get you guys". That is the text of an email we received from Erika, the angry luxury home seller from Santa Ana.
"If you don't list my house at the price I told you, why would I want to bother with you"?
We receive calls and emails from Costa Rica property owners every day, who want us to list their property. We love property listings because they are a very important part of our business. But should we always take those listings?
Most of the time we do. We appreciate all those sellers who believe that our affiliate agents on the MLS can give them a great service. Real estate licensing is not obligatory in Costa Rica. That doesn't necessarily mean there are no professional and serious real estate agents. We try, trust me.
It's amazing though, how often we are not able to take their property listing and sellers get mad at us. Just because we can't or we don't want to. Let me give you 7 different reasons for not listing a property for sale, starting with Erika's luxury home in Santa Ana.
1. Over-priced property
Erika reaches us for listing a Costa Rica property: her beautiful Santa Ana Luxury home for sale. The agent goes out and checks the property with the documents. She then comes back to the office to do a CMA or Comparative Market Analysis. It is important to be able to offer the luxury home at a competitive price because Erika had said she is a motivated seller.
Erika's home value is in the $800,000 price range. BUT she wants the agent to list it at $1.200,000 which was 50% more than the CMA showed it should sell for. It will be a waste of time and effort for the agent and the broker to try to market the house at that price in any market. Well, you already read Erika's response, so we did not want to wast the time listing a Costa Rica property like that.
2. No legal information or proof of ownership
Maurice asks us to list his property for sale in Cahuita and just as we do with every property listing, we request the legal property information and proof of ownership. Maurice doesn't want us to find out about a lien on the property so he is not willing to disclose the property documents. Our agent knows the property and the existence of the lien as all neighbors are in a legal battle. Without the property documents it, the agent cannot look for any discrepancies and is not interested in listing a Costa Rica property like his.
Other sellers, many who don't live in Costa Rica, cannot find the legal documents and don't want to pay an attorney to recover them. Without the property information, we cannot run a title check, see if the survey is correct and will not list the property for sale.
3. Disagreement on the property description
Terry gives the listing agent a self-written description of his property in Flamingo Beach, which we, of course, love to use as no one knows the listing better than the owner. Nonetheless, we usually don't use the exact same description that Terry already handed out to 50 other agents for Search Engine Optimization reasons. Terry, she insisted we should use her description or not list the property in Flamingo Beach.  Fortunately, we still decide what we publish on our own website and what not.
4. Incorrect location
Wilhelm does not want us to list Ciudad Colon as the city where his property is located but as in Santa Ana, which is much more known and has more amenities than Ciudad Colon. They're located next to each other.
Obviously, we are not interested in listing his property for sale with an incorrect location that is not the real one.
5. The property shows terribly
Janice was warned before we listed her Dominical home for sale. When we listed her home, the front yard was a mess, the backyard a dump, the kitchen had dirty dishes stacked to the ceiling. The master bathroom countertop has so many bottles on it, there was not even space left for a toothbrush.
The agent asked her to clean up and after three showings there was still no change in the circumstances. We decided not listing a Costa Rica property like hers again.
6. Incorrect listing features
Jorge wants our agent to promote his house in Santa Ana as being on the golf course. The house is located adjacent to a golf course community.
Barbara wants us to list her 6-room Bed & Breakfast as a boutique hotel, while it doesn't even have a swimming pool and two bedrooms share a bathroom.
John wants us to advertise his property as ocean view property while it is 78 miles away from the beach. BUT it has an ocean view through binoculars on a clear day.
Annushka wants us to advertise her Yoga – Spa business as being in a tranquil location while it is in the direct flight path of every arriving aircraft into Juan Santamaría International Airport.
7. We don't have any agents in the area
We are not an FSBO website, all our affiliates are real estate agents and brokers. If our agents don't cover the area where the property is for sale, we cannot list it. Maybe sometime in the future, we might open up to those that are outside the reach of an affiliate agent.
Please make sure you don't make the same mistake as Erika, Maurice, Terry, Wilhelm, Janice, Jorge, Barbara, John, and Annushka. Unless you're not a motivated seller and you don't want to list with a professional real estate agent.
Feel free to leave your comments on this blog. If you like this article, please feel free to share it on your social media.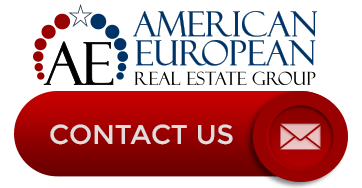 If you like this blog, connect with me on Google+ or subscribe to our newsletter by clicking the banner below.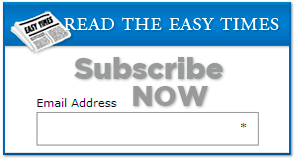 While we're at it, I DO want to remind our readers that we appreciate any referrals you can send us. Finally, please remember the American-European real estate Group's agents when you refer a real estate agent. Because we DO appreciate your business.