Some details you should be aware of when buying a condo in Costa Rica.
Every city condo and beach condo in Costa Rica has a homeowner association. But the owners don't really get involved in the management of their building or community. Most condo owners do not live permanently in their condo in Costa Rica and do not attend the annual condo owner meetings.
A condo in Costa Rica is often owned as a vacation condo or as a rental investment. Especially when they are condo buildings in the city, on the golf course or a beach condo.
If you are looking to buy a condo in Costa Rica, you will likely look at how nice the condo looks, if you like the floor plan, if the kitchen is how you want it and if the condo fee is affordable. Big mistake! If you are going to invest in any condos Costa Rica for sale, you should spend some time looking at the legal issues as I pointed out in last weeks' blog about Costa Rica condominiums, as well as a series of other concerns.
Important details
In this blog I will cover 14 essential non-legal issues and important details you will need to check on before buying a condo in Costa Rica:
1.    Management
Few Costa Rica condominiums are well managed and change the administration every year or so. This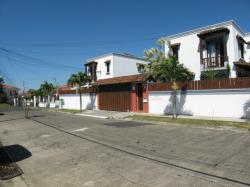 shows when you have a hard look at the maintenance of the condominium.
2.    How many units?
How many condos are there in the condominium complex? With fewer units, the condo fee will be a lot higher than with lots of condos.
3.    HOA fee
What does the monthly condo fee cover? Are there any amenities? Compare the amount and quality of the amenities with any other condo in Costa Rica.
4.    Security
The security guards are usually the highest cost in the condo fee charge. How many security guards are there in the condominium? Are they 24/7? Are they all at the gate and on patrol throughout the community? How many entrances do they control? Are they registered with the Ministry of Public Security? Do they have a license to carry a gun?
5.   Water treatment
Most condos Costa Rica have a water treatment plant, does this condo have one or is it hooked up on city sewer? How often do they change the filters? Does it need any additional maintenance?
6.    Home inspection on the unit
Before closing, hire a home inspector, no matter if the condo has been lived in or if it is a new condo. The home inspector should not only look at power, water, drains and hot water heating elements, but also at extractors in bathrooms and kitchens as well as what access there is to plumbing & electrical, where the power meter and water meters are, if the garbage chute functions, if the balcony drains well and any other accessories or amenities this condo in Costa Rica for sale has to offer. Don't forget to have him check the air conditioning.
7.    Home inspection on common areas
You should also request the home inspector to report on the quality of the amenities and if the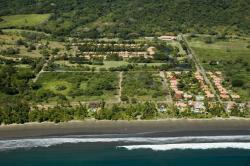 maintenance of the amenities is up to standard or not. These amenities can include water treatment plant, swimming pool, decks around the pool, gym, elevators and anything that belongs to the common areas.
8.    Saltwater damage
The home inspector should  pay special attention to saltwater damage if the condo is a beachfront condo or is near the ocean. He should particularly look at all damages to steel structures, steel or aluminum lamps, balcony structures, peeling paint or anything that can be damaged by the salt water or lack of use of air conditioning.
9.    Guest parking
How does the condominium handle the guest parking? Guest parking can be an issue if owners use their condominium as a vacation rental. They might take your parking spot while you are out shopping. Don't you want to know all you can about parking before buying a condo in Costa Rica?
10.    Parties
Most condos Costa Rica have a gazebo or a party room for parties and gatherings. Do the bylaws regulate the use of it? Is there any control on the use by the condo administration? Does the administration manage the clean up correctly?
11.    The elevator
How often do they service the elevator? Is there an emergency power back up? What does it provide power to when the main power supply goes?
12.    Concierge and repairs
Is there a concierge on-site? Is there a full time maintenance crew on-site for emergencies?
13.    Gardener
How often are the gardens done? Is there a full time gardener?
14.    Swimming pool
How often is the swimming pool cleaned? Who cleans the pool? How often are the bathrooms at the pool & gym cleaned?
Buying a condo in Costa Rica might seem simple but it is not. It is hard work to do your due diligence and using a professional real estate agent will be a big help. Each of our agents covers a niche area, the reason that no other realtor is as knowledgeable about Costa Rica real estate in that particular area.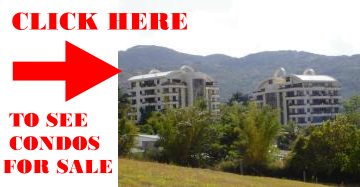 Take the right decision before buying a condo in Costa Rica. Choose an American European Real Estate Group's agent, it is a good start. Contact us now to see condos Costa Rica.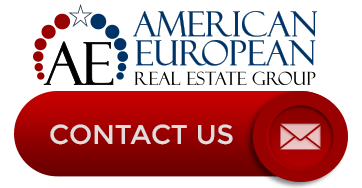 Feel free to leave your comments on this blog.
---
If you like this blog, connect with me on Google+ or subscribe to our newsletter by clicking the banner below.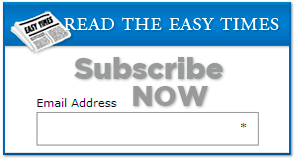 I DO want to remind our readers that we appreciate any referrals you can send us. Please also remember the American European real estate Group's agents when your refer a real estate agent. We appreciate your business.