Buying property in Costa Rica can be as difficult or as easy as you want to make it. What makes the difference between heartache and satisfaction in the property-buying process?
Some good ideas
I can come up with some interesting ideas for buying property:
Invest in income producing property or commercial property such as Vacation Rental, bed and breakfast or a hotel.
Work with a reputable real estate professional to find the best deals in the area.
Be patient. Taking your time to gather information is a key to success. Take time to compare the qualities and differences of several lots prior to purchasing.
Some bad ideas
Buying in the wrong area: Location, location, location are the three most important factors in buying property in Costa Rica as much as anywhere.
Buying property that is overpriced: make sure your realtor provides you with an accurate market comparison analysis.
Not doing your due diligence:  Do not jump into the first thing you see without verifying that it is a clean deal. Tempting though it may be, don't rush into any purchases without all the information.
Do business with someone who has no professional knowledge when buying property in Costa Rica.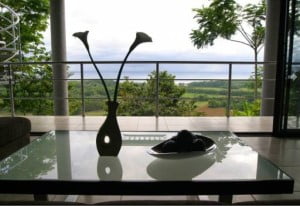 The Southern Pacific
This is a great time for investing in the Southern Pacific due to the following factors:
It's a Buyers' market: there is a lot of inventory available and property prices are more accessible.
Owner financing: There are a lot of owners offering to finance at good terms making easier for buyers to afford properties.
Who is the ideal buyer?
The "ideal" client for buying property comes to Costa Rica with a certain amount of education about the area already. So I wouldn't have to tell him about the intrinsic value of investing in Costa Rica.
Details
This includes details like
the stable democratic government
the lack of an army
and the huge amount of biodiversity in a small country with 1,290km of coastline
Education
This buyer would likely already be aware of the fact that even in recent months the infrastructure in the Southern Pacific is noticeably improved (roads being paved, internet connection improvements, and new hospitals) which makes for an even more secure investment. Also, you can now even join us at the movies.
The educated buyer already knows that a quick title study online with a more in-depth one done by a lawyer will guarantee a clean and clear title and that there is no need to worry there.  Once arriving at the property – which is a fantastic deal due to the current state of the market – I would probably tell this buyer, "Check out that monkey!"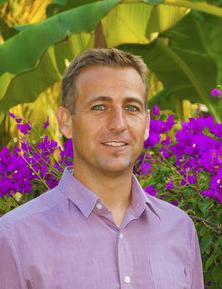 Dominical Realtor Daveed Hollander
---
Author
Daveed Hollander is our Costa Rica real estate expert for the area of Dominical in The South Pacific beach areas of Costa Rica. Daveed moved to Costa Rica in 1996 and began his real estate career here.
Daveed and his agents cover the whole Costa Rica South Pacific beach areas between Manuel Antonio and Baru and cover residential, commercial and vacation rentals in Costa Rica. Check out Daveed's South Pacific real estate for sale and contact him NOW to have a good look at the Costarican South Pacific.