Estimated Reading Time: 10 Minutes
Do you want to know who pays taxes in Costa Rica, what type, and when they must be paid? When you work, own a business, or a property in Costa Rica, you have to pay taxes in Costa Rica.
Do your homework and learn which taxes in Costa Rica, when they have to be paid, and other details.
This guide will assist you in having you always up to date on all your Costa Rican tax payments. In Costa Rica, you won't receive your tax forms in the mail. And when you find out you had to pay, you can expect to pay a pretty high fine.
This article was updated on December 19, 2020.
Before you move to Costa Rica, you should learn what taxes you have to pay when you live here, do business, or are retired and enjoying your piña coladas at the pool.
Are you planning to buy real estate? Or maybe start a business?
If you move to Costa Rica or buy real estate in Costa Rica, do you need to pay taxes in Costa Rica or not? And which taxes you have to pay? Let's walk you through them.
Income Tax
When you retire to Costa Rica, no matter where you come from, you probably pay taxes on your retirement income already.
This exempts you from paying income tax in Costa Rica. Yes, retirees in Costa Rica do NOT pay any taxes on their foreign retirement income. You only pay income tax if earn an income in Costa Rica.
Fiscal period
The ordinary fiscal period of the income tax has always been from October 1 until September 30. But the tax authorities decided to make 2019 of 15 months, from October 1 until December 31st.
Starting in 2020, the fiscal year starts on January 1 and ends on December 31st.
How?
The income has to be declared with Form D-101. Here is a Guide on how to fill out this form.
When to pay
The annual income tax is declared and paid each year, within two months and fifteen calendar days of the ordinary fiscal period, which runs from January 1 to December 31 of each year.
Employees
Are you an employee? Then your employer should deduct the taxes from your salary. The first ¢817.000,00 income are exempt. We don't have the deductibles you might know from your home country, like on studies, how many children you have, or your mortgage. Check on taxable income for employees here.
Individual Income Tax – Self-Employed Income
Do you work in your personal name? We don't have the deductibles you might know from your home country, like on studies, how many children you have, or your mortgage. Then check taxable income here, halfway down the page. You can check for the tax history here.                      
Corporations
The taxable income for corporations changes every year.

Do you have your own business? Then the income tax is divided into 3 stages: 10% – 20% and 30%,  so you can best check here.
You can also check here for the tax history here.
Besides the income tax, you'll have to pay the annual corporation tax. More about this tax further down this blog. You now also need a digital signature and have to declare the assets of both active and inactive corporations. Learn more about this here.
Marchamo – Circulation tax
Every year, you have to pay circulation tax or road tax on any vehicle you own. This tax is charged by INS (the government-owned insurance company).
The deadline to pay the marchamo is December 31. Late payments carry a 10% fine per month.

Starting Jan. 1, drivers without the marchamo sticker displayed on their vehicles will be fined and have their license plates removed.
Vehicle owners can find out exactly what they have to pay on the INS website. You can pay the Marchamo in over 2,000 places.
Import Tax
Allow me to tell you a bit about the import tax system in Costa Rica. One thing is for sure, once you live here, you pay quite a bit of taxes in Costa Rica. The Costa Rican government needs of course income to pay too many employees, build roads, and run the country. So they get most of their income from taxing all imported articles.
That means all cars, jewelry, clothing liquor, and many food products are taxed. Some are higher than others and are therefore more expensive here than in other countries. Every article has a different tax, this article gives you an idea about the percentages. Do your homework on this before you decide to move to Costa Rica.
The household you might bring with you when you move to Costa Rica will be taxed. Bring them in as used articles and you'll do fine.
Depending on how you dress, many of us go to the States at least once a year for shopping. In another article, you can find out how to move your household without having to pay too much import tax in Costa Rica.
Sales Tax, now IVA
In other countries, you pay state tax or sales tax, VAT, or whatever you might call it. In Costa Rica, we now pay 13% Value Added Tax or IVA in Spanish – Impuesto Valor Agregado, on almost everything. This includes products and services. The IVA will show on every invoice when you pay.
When you sell your house through a real estate agent, you have to pay the agent the real estate commission PLUS 13% IVA. The real estate agent is a collector for the state, you like a store or a restaurant is. This is the law.
Do you have a business in Costa Rica? Or maybe a commercial or residential rental property or a vacation rental? Starting 2019, any rental income property pays income tax as well as 13% VAT. This VAT is paid by the tenant on top of the rent. Learn more about VAT here.
Service Fee
I call it a service tax even though it is really a mandatory tip. The 10% tip for restaurant/bar service assures the waiter and bartender to receive a tip automatically. This 10% service fee is ALWAYS included in your restaurant or bar bill. It's a great idea, although it does nothing to promote better services.
If you feel you received an incredible service from your waiter or bartender, feel free to tip extra, but it is unnecessary.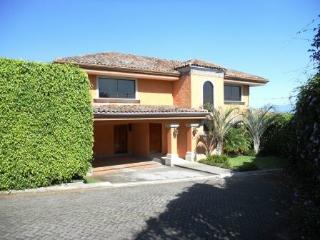 Property Tax
Property taxes in Costa Rica are ridiculously low. You will pay a 0.25% property tax on the value registered in the Municipality where the property is located.
The value has to be updated by the property owner every 5 years. This is mandatory. This article will explain the declaration which includes how to calculate and where to get the values.
Some municipalities are now connected to the Nationa Property Register. So as soon as a property is sold, the Municipality will know what the property sold for.
You do NOT receive a notification from the city to tell you that you have to pay property tax. So you either pay your real estate tax every quarter or you get the amount for the whole year in February. When you purchase Costa Rica real estate, you pay property taxes at closing.
Property tax and municipal tax both have to be paid every quarter. You can request the annual amount from your municipality before the end of January. When you pay annually, you'll receive a 2% discount. Very few municipalities offer an online system to pay your property tax.
When?
The property tax has to be canceled on or before March 31st, June 30th, September 30th, and December 31st.
Luxury Home Tax
We have a Luxury Home Tax, or Impuesto Solidario, which is only for luxury homes. It used to eradicate the shacks of the poor.
To calculate if your home fits in this category is not so simple. For all necessary information on this tax, on our website, we have a downloadable eBook to calculate the value of your house in Costa Rica, for filling out the luxury home tax forms. Homes are exempt from Luxury Home Tax up to ¢133.000.000 – for 2020 (this is the value of the construction). Learn more on the Tax Office's website on the Impuesto Solidario.
When?
The luxury home tax has to be paid every year before January 16th through the ATV system.

Corporation Tax
Those who own a corporation, have to pay corporation tax since 2017. If you don't know what that is all about, check this article first.
INACTIVE COMPANIES MUST SUBMIT INCOME TAX DECLARATION STARTING 2020 FISCAL PERIOD.
Have you paid your mandatory corporation tax every year? Did you get your mandatory digital signature yet? Did you register the shareholders with the government? If your answer is NO and you don't know how to resolve this, click on the banner below. We have the solution, at a very affordable cost.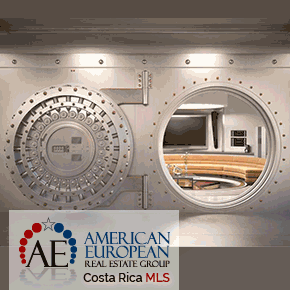 How much?
The Tax Authorities have not updated the information for 2021 yet. I will update this as soon as the information is available.
All corporations registered as inactive have to pay (15% over Salario base 2020: ¢ 450.200) ¢67,530 or around $112 (depending on the exchange rate) for 2020.
All corporations registered as active but have no activity have to pay (25% over Salario base 2017: ¢ 446.200) ¢111,550 or around $186 (depending on the exchange rate) for 2019.
When?
You have to present the Corporation Tax declaration or Impuesto a las personas jurídicas before March 15th, 2021.
Form D-140
If your corporation is inactive, you have had to fill out form D-140 in 2020. Find out more about this issue in the Mandatory D-140 Requirement article and how to fill it out.
Timbre Educacion y Cultura
Every corporation has to pay the Timbre de Educacion y Cultura annually. So if you have a corporation that owns a car, a boat, or a property, you'll have to pay it EVERY year, during the months of February or March.
Capital Gain Tax
Starting in 2019, investors must pay capital gain tax – impuesto de ganancias de capital on a property they sell.
For citizens and residents, the sale of their main residence is exempt from this tax. An investment property does have to pay the tax.
Domiciled sellers have to pay the tax after closing. A domiciled owner is a citizen, a resident, or a corporation.
When the seller is non-domiciled, the buyer is obliged to retain the tax and pay it for the seller.
The law imposes a capital gain tax of 15%. However, if the property was acquired PRIOR to the law being implemented which is July 1, 2019, then the taxpayer has the one-time option to sell the property and pay a 2.25% tax on the sales price of the property.
This tax is paid by the seller after closing to the tax authorities. To be able to do so you have to fill out the D162 form on the ATV system, which will calculate the tax to be paid. I suggest you ask an accountant for assistance. Once you have submitted the form to the system, you can pay the tax at Banco de Costa Rica.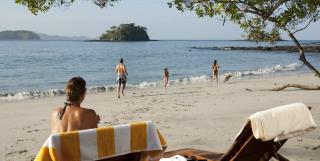 The Tax Collector
The tax collector, Ministerio de Hacienda, is not very good at collecting taxes in Costa Rica; there is huge tax evasion on all levels. That's the reason they are always trying to come up with new taxes, just like most governments do.
There are always proposals like another tax on gas to build new roads, a tax on power bills to create fire departments in smaller towns, and many others. Unfortunately, the money ends generally up in the wrong places, because of budget shortages they have everywhere. Costa Rica is 40 years behind on its tax system, which hurts the growth of the country.
It's the reason for never having money to build new bridges, maintain roads, have up-to-date equipment to work with, and training of their employees. During 2020, Covid 19 has made matters worse. The Central government has tried to raise more taxes and control tax evasion through a central invoicing system.
I expect this article about taxes in Costa Rica was useful for keeping track of what tax you need to pay and when. We have the necessary knowledge to guide you through the process of buying a home in Costa Rica.
Contact us now. We appreciate your business.