Estimated Reading Time: 6 Minutes
The private hospitals in Costa Rica accept quite a few international healthcare insurances. Are you planning to move to Costa Rica or retire in Costa Rica? Part of your due diligence is to find out if the health insurance you carry is accepted or not.
You will find that your Medicare cannot be used in Costa Rica. Therefore, you need to find other options. Hence this article, so you are fully informed before you take any important steps.
Through our weekly blogs, we try to keep you updated not only on the properties in Costa Rica we have for sale but as well on everything that is part of your due diligence process. Feel free to check back on our hundreds of blogs about moving to Costa Rica, Costa Rica living and Costa Rica real estate topics.
If you want to live in Costa Rica as a legal resident, you will be obliged to get registered in the Costa Rican Department of Social Security or CAJA. You also have the option to get local health insurance called INS Medical.  There is also the Medismart medical discount program that you can have a look at.
However, Costa Rica has many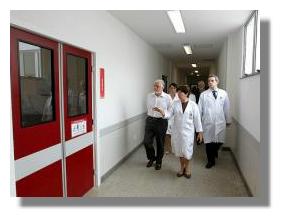 private clinics and 3 large private hospitals; each one has different rules and regulations on the acceptance of your international insurance. Therefore, you need to do your homework.
Travel Health Insurance
If you are just planning to travel to Costa Rica and looking for travel health insurance, you have a tremendously wide range of options. You'll have to do your homework on the cost of each one of them yourself though.
The CIMA Hospital
To process the bills with your international healthcare insurances, Hospital CIMA has two main requirements:
Guarantee of payment letter where the international healthcare insurances state their commitment in paying the services required for the patient and the benefits of the plan (authorized procedure or treatment, coverage, deductible, authorized maximum amount, days of admission, etc.)
To complete the Financial Responsibility Form that the Customer Service Representative will deliver to the patient at admission. In addition, the hospital, as a courtesy, will bill the insurance company directly; however, this doesn't relieve the patient from his financial responsibility for the services received.
Admission
In addition, it's important to have the following documentation handy at admission:
Insurance ID Card
Personal ID (Country ID, Passport, Driver's License, etc)
In the case of Travel Insurance, it is necessary to show a copy of the passport where the date of departure from the country of residence and the date of arrival to Costa Rica are shown. Any other documentation related to the insurance policy.
In case of pre-scheduled surgery or treatment, the patient must start the preauthorization process 72 hours prior to the admission date.
In the case of Maternity, the patient must start the preauthorization process at least 1 month prior to the probable date of delivery.
Also, international healthcare insurances are accepted for emergencies, admissions, surgeries, or high-cost diagnostic tests. Furthermore,  call The CIMA Hospital information desk (506) 2208-1000 for any additional information.  Also, you can email presupuestos@hospitalcima.com
Accepted Insurance
The CIMA hospital accepts International Insurance from the following international healthcare insurances:
AAUG
AETNA
AIG
Allianz Access America Global Assistance
ANWB
Aseguradora Mundial
ASSA Compañia de Seguros
AXA Assistance
Best Doctors
Blue Cross Blue Shield Association
BMI Companies
Cigna
Claria Life and Health Insurance
Danmark – IHI – BUPA
Eurocenter S.A.
Eurocross Assistance
Europ Assistance
Europea Travel Insurance
Foreign Medical Program (FMP), United States Department of Veteran Affairs

Generali Group
Global Benefits Group
Global Excel
Guardian Life
Hallesche Privat Krankenversicherung
Harel Insurance
International Medical Group (IMG)
 International SOS
Mapfre
MetLife Alico
Mondial Assistance
Morgan White Group
Pan American Life Insurance Group
RBC Insurance
Sanus Health Corporation
Seven Corners
Turrien en Co Assuradeuren
Vanbreda International
The Clinica Biblica Hospital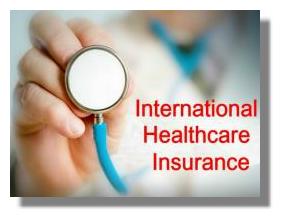 The Clinica Biblica has affiliations with several US hospitals:
    Mount Sinai Medical Center, Florida, USA
    Tulane Medical Center, New Orleans, USA
    Oschner Clinic, New Orleans, USA
Accepted Insurance
The Clinica Biblica Hospital accepts International Insurance from the following international healthcare insurances:
A I G
 AA for the road Global
AEA International
AETNA Global Benefits Global
Allianz Global
Assured Assistance INC USA
AXA Assistance
Best Doctors Global
Bupa / Amedex Latinoamérica
Canassistance
Carnival
CEGA Europa
Chartis El Salvador
Cigna International Global
Cultural Insurance Services International United States
Eurocross International
Europ Assistance Global
Europea de Seguros
First Assist
Global Medical Management Las Americas
Global Response
GMC Services
Gouda
HTH Worldwide Insurance Services Global
IHI Danmark

Intermutuelles
International Medical Group – IMG Global
International SOS
Investment Manager – Hospitalizaciones
Mapfre
Medex
Medicall
MetLife Global
Mondial Assistance / Bluecross Blueshield Global
Morgan White Global
On Call International
Orag Service GMBH
Raleigh International
Sanitas – Europ Assistance
Seguro Occidente – Hospitalizacion
Seven Corners
Specialty Assistance
Travel Guard
Travelers Insurance
Universal Assistance
Vanbreda Global
Worldwide Assistance Services, INC / Europ Assistance
WTP Assist Canada
Furthermore, call the Clinica Biblica Hospital information desk (506) 2522-1000 for any additional information on accepted international healthcare insurance. Also, you can email them to international@clinicabiblica.com.
Hospital La Católica
The Hospital La Católica does not offer any information on accepted international healthcare insurances. Therefore, call the hospital at (506) 2246-3147. Also, you can email servicioalcliente@hospitallacatolica.com for information.
In conclusion, if you want good and affordable healthcare, make the effort to do your homework. If you're looking for a great insurance agent in Costa Rica, email Isidro Gonzalez.
---
Feel free to leave your comments on this blog. If you like this article, please feel free to share it on your social media.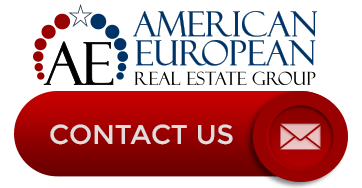 If you like this blog, subscribe to our newsletter by clicking the banner below.