Did you know that several private hospitals in Costa Rica have Joint Commission International accreditation? When you move or retire to another country, one of the most important issues is your healthcare.
How good is healthcare in Costa Rica? Is the standard of healthcare in Costa Rica such that you can feel safe to go to a hospital? You will be able to enjoy a pretty decent healthcare as soon as you get your legal residency. That is because you will be obliged by law to join the CCSS, the public healthcare system.
If you can afford healthcare in a private hospital in Costa Rica, you will be able to get better services. Also, you won't have to stand in line to get a doctor's appointment or a CT scan. And you have some great options for private hospitals in Costa Rica. Many expats combine the two services and use each one depending on need and affordability.
Three private hospitals in Costa Rica enjoy the Joint Commission International (JCI) accreditation.
The Joint Commission International (JCI) accreditation can be earned by many types of healthcare organizations in the US and abroad. This includes hospitals, nursing homes, doctor's offices, as well as home care service providers.
Their goal shared by worldwide healthcare organizations is to improve the quality, the efficiency and the safety of health care. Those health care providers approved by JCI must keep pace with globalization and compete with high quality and accessible care elsewhere.
The following private hospitals in Costa Rica have bothered to apply for the accreditation and were approved:
What does JCI provide?
In healthcare organizations outside the US, a different culture and different local needs present unique challenges to those organizations. Yet Joint Commission International, created in 1994, stands alone as a consistent beacon for patient safety and quality improvement in the global community. The JCI has a presence in more than 90 countries.
JCI works with health care organizations and governments to promote rigorous standards of care. They provide solutions for achieving peak performance and helps them three ways:
accreditation,
advisory services,
and education.
What are the benefits of the Joint Commission International accreditation?
The Joint Commission International helps the local hospitals in setting patient safety standards and the quality of the care issues. Most of all, this achieves more confidence to provide the highest quality services possible.
You can, of course, insure yourself for private healthcare in Costa Rica. Also, you can get international healthcare insurance and you can read all about it on another blog I wrote a while ago. Feel free to contact us for all your Costa Rica property purchases.
Feel free to leave your comments on this blog. If you like this article, please feel free to share it on your social media.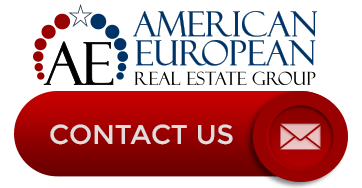 ---
If you like this blog, connect with me on Google+ or subscribe to our newsletter by clicking the banner below.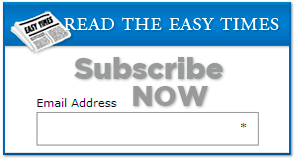 While we're at it, I DO want to remind our readers that we appreciate any referrals you can send us. Finally, please remember the American-European real estate Group's agents when you refer a real estate agent. Because we DO appreciate your business.