Estimated Reading Time: 7 Minutes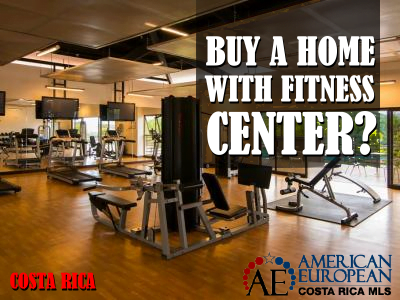 Is a fitness center important to you when buying property in Costa Rica? Buying a home with a fitness center or being close to one might be a great decision, or you might not care. On our MLS, we give you an easy option to look for a home with a fitness center.
I like to stay in shape myself and go at least 4 days a week to the gym. We have a fitness center only 2 blocks from my home. For a while, I went to a gym in Santa Ana. Traffic became so heavy that it took me 40 minutes to get back after my workout, so I moved to one closer to home.
The location of the home you want to purchase is probably oriented to various amenities, such as hospitals, schools, art & culture, beach, and others. But what is staying in shape is important to you? What are your options? How long do you want to drive to get to a fitness center or gym? Is a fitness center an important amenity for you and your family?
When you look for homes for sale on any real estate website or MLS, you might find that the fitness center or gym has a checkmark on the property listing. What does that mean?
Usually, that means there is a fitness center in the community. This could mean that the fitness center is located within the gated community or condominium, in the nearby neighborhood, or even village.
When buying a property, a gym or fitness center might be the last thing you're thinking about. It is possible nobody in your family is into fitness and you might have completely different interests. But if it is, and staying in shape IS very important to you, you have the following options
Luxury home with a fitness center
On our MLS, we usually have very few luxury homes and mansions for sale that have their own fitness center or gym. Quite a few will have a treadmill or a multi gym on their terrace, but seldom will that be included in the sale of the home. If you are looking for a luxury home with its own fitness center, you might have to add custom-built gym to the home of your choice.
A gated community with a fitness center
The first thing you need to know is that most gated communities in Costa Rica do not have any common areas unless they are formally registered condominiums. For that reason, I have never seen a gated community with a fitness center. It is possible that the sale of a home includes the membership of a country club or fitness center that is attached to the gated community.
A condominium with a fitness center
A great option is buying a home with a fitness center in a condominium. A condominium is registered as such in the National Registry and has common areas that might include sports facilities. That could be a golf course, swimming pool (s), tennis courts, a racquetball court, soccer 5, a gym, or a complete fitness center.
The size and the quality of the fitness center depend on the size and the quality of the condominium. Also, it usually shows the interest of the architect or developer in how much detail is given to this area. In many condominiums, the fitness center will not have a lot of exercise equipment. You might find a treadmill, an elliptical, an exercise bike and a home gym or some weights. In others, you'll find a gym, a spa, Jacuzzi's and a wide range of exercise equipment.
If fitness is an important theme to your lifestyle, request more information about the fitness center and the kind of fitness software they are using in each condominium before you waste time looking at property in person.
Advantages
There 2 advantages to having a fitness center onsite:
Travel time. With all the heavy traffic almost everywhere you won't have to spend time on the road to get to the gym and back.
Fees. Fitness centers might charge you anywhere between $50 – $100/month. The use of the fitness center in a condominium is covered by the condo fees. If you have several family members who use the gym, you might be saving yourself a lot of money each month.
A fitness center in the community
When living in a city, you will have much better access to the fitness center of your choice. Some locations have much better quality fitness centers than others. A public fitness center or gym usually has all kinds of activities that you don't have in a condominium fitness center, such as:
Zumba
Yoga
Body combat
Pilates
Body attack
Power jump
Body balance
CX work
Body pump
Interactive cardio
Spinning
and many others
Other services
Swimming pool
Sauna
Jacuzzi
Socializing?
Another huge advantage that a fitness center gives you is that you will have to opportunity for socializing. Especially for those who have a hard time making friends or getting involved in the local community, meeting people at the gym can be the best thing that ever happened to them.
A smart decision?
Even if you are not interested in having a fitness center when buying a home, it can be very important for your re-sale. Every day, more people are getting interested in having a healthy lifestyle and exercise, so it can add a lot of resale value. That depends on the buyer who will purchase the home from you in the future.
Paying extra for services that you don't use doesn't always make sense though. Buying a home with a fitness center only makes sense if you use it; otherwise, it is a waste of money.
If you plan to have an active life and use the fitness center, it is a really smart decision to include it as an amenity in your search.
All our affiliate agents are very knowledgeable about the area they represent on the MLS. So if you have any questions about the possibilities of buying a home with a fitness center, contact us.
---
Feel free to leave your comments on this blog. If you like this article, please feel free to share it on your social media.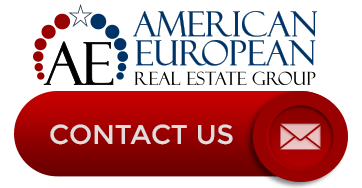 If you like this blog, subscribe to our newsletter by clicking the banner below.