Income producing properties in Costa Rica are always attractive to foreign investors. We do have quite a different market than most would expect. So it's important to be well-informed before making the big step.
Savvy real estate investors know perfectly well what type of income producing properties are worth looking at and what questions to ask the agent.
Unfortunately, many properties for sale are offered at income producing properties but are not profitable. Of course, this depends on what you pay for the property. Also, the amount of work to receive that income from a property is important.
When it comes to defining income producing properties, always keep in mind that the investment is not only meant to produce income; the final goal is the return on investment or ROI. Even with properties that can have lucrative returns, proceed with caution.
For many years, rental income property owners were not paying income tax. Nonetheless, starting in September 2018, the tax authorities oblige landlords to invoice tenants.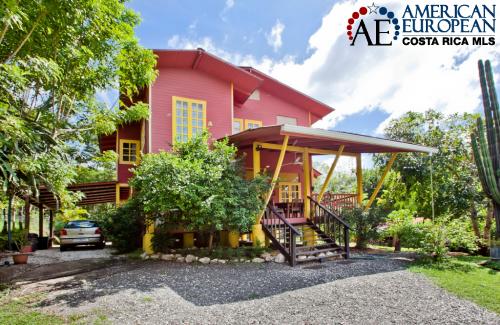 Looking at the inventory on our MLS, we have several types of properties for sale that are advertised as income producing properties:
Residential income producing properties
Residential income property is usually much more work than commercial income property. On the other hand, a commercial tenant usually stays much longer than a residential tenant. ROI between 6 – 9% is customary for long-term rentals.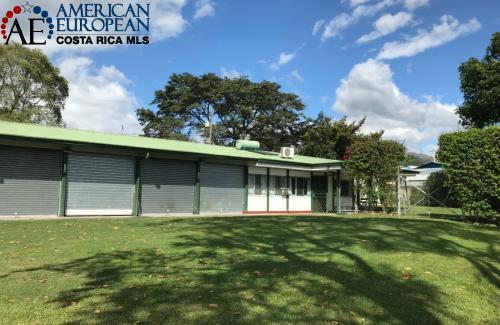 Residential income property can be a condo in the city or at the beach. Or a house in a gated community, or an ocean view villa.
You will find many options like that in our inventory.
A short-term or vacation rental can generate up to 20%, depending on marketing effort, HOA fees, and property management cost.
Long-term Rentals – These rentals are usually for a term of 1 – 3 years.
Vacation rentals or short-term rentals – by the day or by the week. Usually advertised on Airbnb or VRBO.
Apartment buildings – multifamily units that can be managed long-term or short-term.

Commercial income producing properties
These are a few of the many commercial income-producing options:
Office space – larger size office space usually keeps tenants much longer than small sizes.
Warehouse space – tenants of warehouse space usually stay many years and are much less work.
Bars and Restaurants – These generate a higher ROI but might need replacement of inventory much sooner.
Self-storage business – Much higher turn-over of tenants but very little work for a high ROI.
Bed & Breakfast – Depending on the B & B and its location, running a bed and breakfast can be a very lucrative business if you are a people person.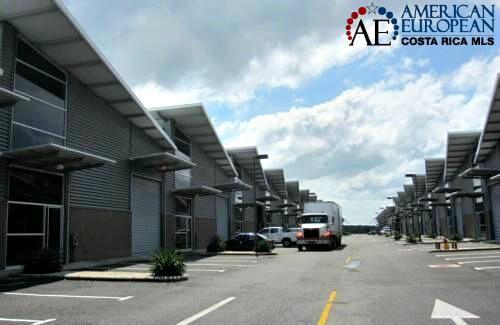 Significant factors
Not only is your CAP rate very important, but there are also other significant factors to consider:
Location – Beach or city location?
Expenses – Are expenses easy to control?
HOA fees – Are HOA fees high?
Amount of work – Do you have to put a lot of time and effort into it?
Maintenance – How easy is the maintenance of the building and what is the cost?
Non-payment – How easy is eviction?
Taxes – What taxes need to be paid?
Double accounting – Double check on the accounting and see if the CAP rate really is what is being offered. Learn how to calculate Cap Rate now.
Build more – Can you extend, build more income generating units, to lower the overhead?
Do your math – Weigh financial advantages and disadvantages and work with your agent to make an offer that makes sense.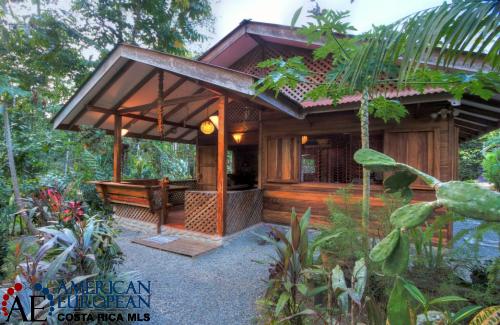 Mortgage to purchase
Banks in Costa Rica do not allow you to leverage real estate. Leverage is the use of various financial instruments or borrowed capital to purchase and/or increase the potential return of an investment.
When applying for a mortgage on income producing properties in Costa Rica, financial institutions only lend to Costa Rican citizens and residents. A few important points:
The bank wants you to show your net income, earned in Costa Rica.
They will lend a max of 30% of that income.
They will not allow you to include future rental income based on borrowed capital.
For that reason, it is very difficult to get your first investment property and grow your investments.
Also, it is very important to know that US dollar mortgage rates in Costa Rica are just under 10%, which is higher than ROI you might have on any income-producing properties.
Are you not eligible for a mortgage in Costa Rica and you want to purchase an income producing property here? If you're a US national and your credit score is over 640, look into getting an unsecured personal loan, find more info here.
Our approach is to assist clients in the process of researching and developing knowledge in the Costa Rican property environment by offering timely, clear, and candid information on the properties we offer. Therefore, our members always try to offer a great choice of income producing properties from coast to coast.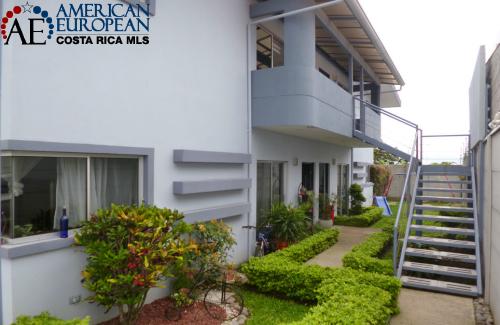 Contact us for more information or to make an appointment with any of our members.