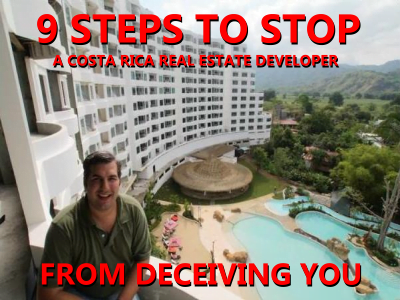 When you purchase a property from a Costa Rica real estate developer, do you think you'd need to find out more about the developer's record and building history? I bet you don't.
When you like the property the developer is offering you, will you ask the real estate developer to put your earnest money in escrow until closing? I bet you won't.
Do you know how many units are really, really sold and if the project is fully financed? I bet you don't.
Are you so sure that the development will actually be finished and sold? I bet you're not.
Why not? Aren't you interested in making sure your investment is a good one?
What could perfectly happen is that you end up owning a property that is totally abandoned. The security guards won't even let you inside. Also, the municipality still charges the property taxes every year, even if the property is abandoned by the developer.
I recommend taking the following steps BEFORE you commit to purchase a property from a Costa Rica real estate developer:
1.    Ask for proof the developer owns the property. If not, can the developer show that the property is in a trust? Or maybe the owners are in a partnership with the developer? And check out our Developer Quiz.
2.    Ask for proof of FULL financing of the project. Talk to the bank financing the project.
3.    Ask the developer for proof of ALL governmental permits if you're buying in pre-construction.
4.    The property is border-line between 2 municipalities. Buyers can check in which municipality the permits are approved and if that corresponds to the title of the property you're buying.
5.    Insist that your earnest money goes into escrow.
6.    Buyers can insist their attorney check the escrow agreement to make sure the money cannot be disbursed to the Costa Rica real estate developer before closing.
7.    A penalty paid by the builder can be requested by buyers in case the project is not delivered in full and leave that amount in escrow.
8.    Have your own attorney check the option to purchase agreement; do NOT use the attorney hired by the Costa Rica real estate developer.
9.    Finally, find out where the municipality that you'll be paying property taxes to, will pick up the garbage.
Why would you want to do all that?
Today's article is a great sample of what a developer can get away with to deceive unsuspecting Costa Rica real estate buyers. Promises come so easy.
Joshua ten Brink is a Costa Rica real estate developer who started doing a good job, got caught up in the real estate bubble of 2009, sued the banks, told all his Sonesta One Jaco buyers to get lost with millions of dollars wasted   (see the photos) and is now developing again in a community that he tries to sell as being in Escazu.
Joshua ten Brink had bought a property that has the entrance in Escazu. But most of the land is located in San Felipe de Alajuelita. San Felipe is a high crime area that was invaded by squatters the 80's and is now infested with shacks. The development Rivergrand, was in 2012 being promoted as Urban Farm Lots of 1.75 acres at $1,100,000 as you can see on our property search because the zoning would not allow him to subdivide the land into smaller lots. The Río Herrera splits the property developed by Mr. ten Brink between the municipalities. Land north of this small river is located in Alajuelita, not in Escazu.
Zoning change
Apparently Mr. ten Brink was able to change the zoning in Alajuelita and is now developing those same lots into condominium lots of 200 – 317 m2 lots under the names of Rivergrand El Atardecer, Rivergrand El Amanecer, Rivergrand El Mirador, Rivergrand El Boulevard, Rivergrand Palo Verde, Rivergrand Montebello, Rivergrand la Cima and Rivergrand Vistas de Bello Horizonte. The municipality of Alajuelita never approved a zoning plan. So Mr. ten Brink only had to find an engineer favorable to a change of a minimum lot size of 7,000 m2 into only 200 m2.
Mr. ten Brink is offering the properties on his website as lots in the area of Escazu. See below a screenshot to see the proof of this deception. The Finance Ministry of Costa Rica places most part of Rivergrand in Alajuelita as you can see below.
In Escazu or Alajuelita?
Legally, the lots are located in Alajuelita and not in Escazu. The developer doesn't tell buyers this, which increases the price of a building lot tenfold. The Municipality of Alajuelita will charge the property taxes on those properties. Nonetheless, that municipality will not be able to access the property (unless they go through Escazu) to pick up the garbage. Will anyone ever pick up the garbage there?
A project known as One Jaco or Sonesta Jaco, went totally bust after the banks wouldn't lend Joshua ten Brink and his company Desarrollos Naturales, the money they needed to finish the project after asking the buyers if they still wanted to close the purchase. Only 15 buyers out of 155 supposedly sold units closed and the rest walked.
Escrow?
Since the developer could not deliver, all the buyers who had paid over $16,000,000 in earnest money in total, expected to get their money back because the deposits went to escrow in Stewart Title. Yeah right.
What nobody knew was that Stewart Title, for some reason, disbursed Desarrollos Naturales as the construction of Sonesta One Jaco went on. So when the bank was not willing to put more money into the project, the $16M that supposedly was sitting in escrow, had disappeared.
See in the photos how that $16M project looks like today.
Today's Lesson: Do your homework, find out who you are doing business with. Also, follow the 9 steps BEFORE you commit to purchase a property from a Costa Rica real estate developer.
Contact us before you commit to buying a property from the wrong Costa Rica real estate developer.
Feel free to leave your comments on this blog. Also, if you like this article, please feel free to share it on your social media.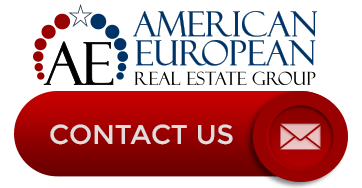 ---
If you like this blog, connect with me on Google+ or subscribe to our newsletter by clicking the banner below.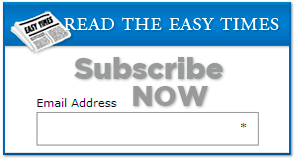 While we're at it, I DO want to remind our readers that we appreciate any referrals you can send us. Finally, please remember the American-European real estate Group's agents when you refer a real estate agent. Because we DO appreciate your business.