There are several great benefits for listing a property for sale on the #1 MLS in Costa Rica.
When looking to sell, property owners often don't know where to advertise their property for sale. Of course, you can try listing on For Sale by Owner, or Craigslist. Nonetheless, buyers will find very few options in each city on those sites. Besides, a motivated seller would prefer to list a property on a website with much more daily traffic than any other website.
Some buyers spend days online, trying to find the right property on thousands of websites. Often those websites offer outdated information. PLUS, they only show their own properties for sale. Often, those listings carry horrible photos and incomplete information.
To list your property and make it visible online you need to list with the #1 MLS in Costa Rica.
Why is that?
1. Online advertising
Nowadays, online advertising is a must. Without it, your property will never sell. Just a sign in your front yard won't do it.
Advertising is expensive, although running a well-functioning website that buyers can find is not cheap for a real estate company. To be able to rank high in the search engines, good content and professional search engine optimization are necessary. The #1 MLS in Costa Rica does all that for its members.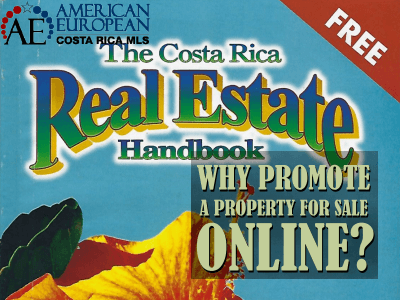 2.Location
Buyers search for a property by location. They also search for certain details, such as a house, a building lot, commercial property or other property types.
The #1 MLS will give you the opportunity to search for the general area you're looking for. You can also look for a specific city or a town on the beach. And if you know which city you'd like to be, you can even choose the neighborhood or condominium.
3. Don't know the location?
For buyers who don't know where to live, our website offers an awesome summary of the areas we cover and insider information on each one. This feature alone attracts hundreds of buyers to our website and gives your property for sale the exposure you are looking for.

4. Area experts
Each agent covers a certain territory and territories cannot overlap. This assures sellers and buyers an expert opinion on what is going on in the area. This agent knows his/her territory well and can, therefore, make recommendations such as:
Professional assistance of doctors, dentists, lawyers, etc.
Where to go to make friends
Where to shop
Schools in the area
Where to go for the best food in town
5. Rules
The #1 MLS in Costa Rica has strict rules for their member to follow when they list a property, for example:
The listing agent has to check for a clear title before listing the property on the database.
It is important to always show the condo fees on every property.
There have to be at least 8 nice images on each property.
Every agent on the MLS has exclusivity over an agreed on the territory, therefore the agent knows the area well
Each property can be listed only once, by only one agent, as opposed to other MLS websites.
Each agent has to follow strict rules and guidelines to be a member of the MLS. If the agent breaks those rules, he or she will be expelled.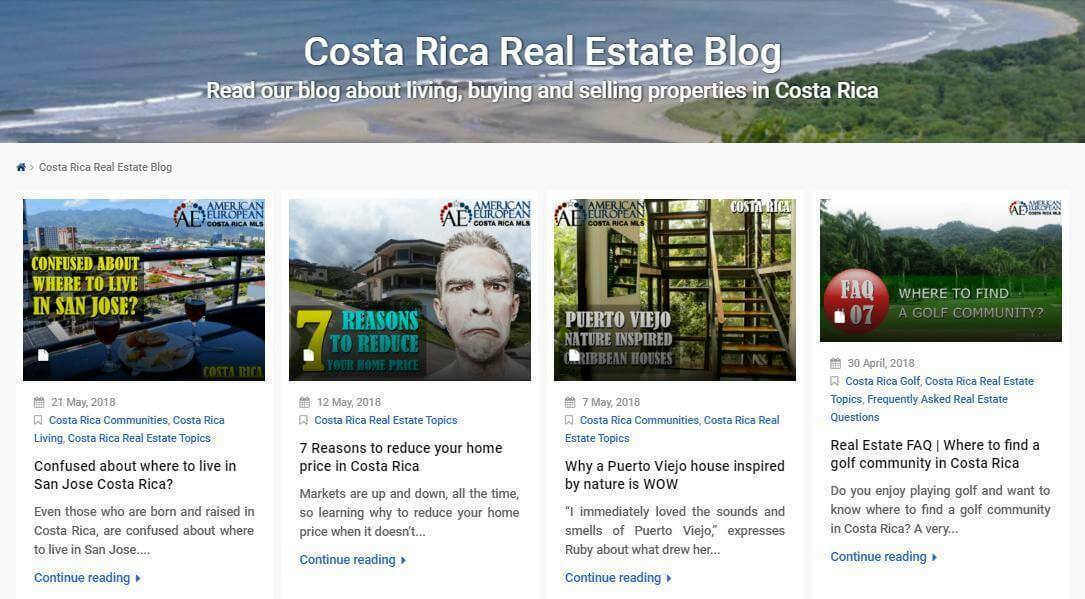 6. Blogs
The #1 MLS in Costa Rica has more articles online than anyone else. People who have questions about real estate, don't know how to do a title search or simply looking for more information on a city, find our articles really quickly. That's because even Google knows we are the Costa Rica real estate experts.
Interested in listing your property on the #1 MLS in Costa Rica member that covers your area? Want to know how much you can sell your property for? Are you looking for a professional and motivated agent to assist you in the sale of your property in Costa Rica? Then contact us now. Help yourself and fill out the form as well as you can for quicker assistance.