Clinica Biblica Hospital is a good option for those living in Costa Rica and expecting to receive quality treatment and customer services. The quality of medical services in Costa Rica should be on your bucket list when you plan to retire in Costa Rica.
You can find those in the Clinica Biblica Hospital in San Jose, also a very good option for those who do not have the command of the Spanish language. The Clinica Biblica hospital is a private hospital located on the south side of San Jose. It is easily accessible and offers, in addition, plenty of parking.
This hospital caters to the local and also to the expat community. This Google map will show you the exact location of the hospital.
Hospital Clinica Biblica is probably the largest private hospital in Costa Rica. It was established in 1929 in San Jose. Hospital Clinica Biblica was ranked as the fifth best hospital in Latin America in 2011 by América Economía magazine. Therefore, they are a leading general Hospital that provides excellent medical care with
high quality and resolution capacity,
in harmony with the environment,
with Christian principle,
and also with the strong commitment of strengthening Social Action Programs for those most in need".
Especially relevant is the construction of a new hospital on the west side of San Jose. El Financiero reported last week that soon the Clinica Biblica is finalizing the purchase of a property in Santa Ana, behind the Quality Hotel. Construction has started in the 4th quarter of 2017
.
The vision of the Clinica Biblica hospital is to be the best private medical institution at the national level, maintaining the Christian principles on which it was founded, also with social aid projection, and to be recognized as a specialized diagnostic and integral medical care center and a center for learning and research in the year 2010".
As a result, patients can compare health care in Costa Rica with health care in any first world country.
Hospital Clinica Biblica offers
•    Emergency Room
•    Intensive Care Unit
•    Medical and surgical services
•    Laboratory
•    Blood Bank
•    Radiology Department
•    Physical Therapy
•    Cardiology
•    Maternity
•    Dermatology
•    24-hr pharmacy and home delivery service
Clinica Biblica hospital medical specialties
*   Bariatric Surgery
*   Orthopedics
*   Dentistry
*   Cardiology
*   Ophthalmology
*   Gastroenterology
*   Dermatology
*   Rheumatology
*   Otorhinolaryngology
*   OB/GYN
*   Plastic and Cosmetic Surgery
Insurance
Does the insurance cover your medical needs while you are attended at the Clinica Biblica? Check out your insurance options now. They also cover the
local INS or Instituto Nacional de Seguros medical insurance, which is not on their list.
International Hospital Affiliations
The Clinica Biblica hospital is affiliated with several well-known institutions in the US:
•    Mount Sinai Medical Center, Florida, USA
•    Tulane Medical Center, New Orleans, USA
•    Oschner Clinic, New Orleans, USA
As a result, the hospital is always up to date on the latest medical services.
International patients
The Clinica Biblica hospital provides medical services to international patients on a daily basis for the diagnosis and/or treatment of medical conditions. Depending on the specific problem, patients may be treated as an out-patient  (where the medical evaluation, tests, and treatment are completed at the Hospital facilities and you return to your place of lodging at the end of the day) or as an inpatient in their facilities if hospitalization is required.
Appointments
The hospital does not require a physician's referral for receiving care.  And you can make your own appointments by
calling the following phone numbers:
•    (506) 2522-1000
•    USA: 800-7747729
•    Canada: 800-6018806
Escort and Translation Services
If you require escort or translation services, the Clinica Biblica hospital will be glad to make the arrangements that will best meet your needs.
When you ask for their services, please make sure that you let them know what your specific needs are in order to coordinate the needed services for your arrival.  The hospital will charge all escort and translation services separately.
Contact us now for all your Costa Rica real estate purchases and rentals also.
Feel free to leave your comments on this blog. If you like this article, please feel also free to share it on your social media.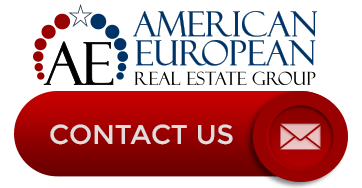 If you like this blog, connect with me on Google+. And you can also subscribe to our newsletter by clicking the banner below.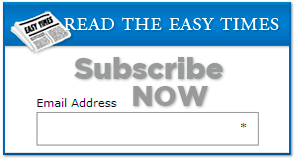 While we're at it, I DO want to remind our readers that we appreciate any referrals you can send us. Finally, please remember the American-European real estate Group's agents when you refer a real estate agent. Because we DO appreciate your business.