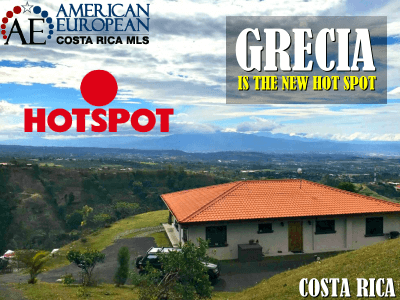 Have you heard about the new hot spot? Let me tell you all about it.
The last couple of years have seen a surge in foreigners living in Grecia. From Europeans to Canadians to of course any ex-pats, Grecia is a very attractive place to retire and live in peace. With a great climate, views from many of the ridges and exceptional shopping and entertainment opportunities, it is no surprise that Grecia is the new hotspot to buy Costa Rica real estate.
Real estate prices in this new hot spot have remained steady throughout the economic turmoil that we have experienced around the world in the last couple of years. One reason for this is that the prices never really became overpriced as they have in other parts of the country. Even Costa Ricans can see the value in the land in this fertile area. Sugarcane, coffee, and great infrastructure make this area still extremely valuable to locals as well as investors.
The ease of access to the International airport, and San Jose (only 1 hour) makes this a very desirable area for professional Costa Ricans, farmers, and those retiring from San Jose to a more wholesome, safer environment.
Shopping
For those of us who look for some of the creature comforts of our native lands, this new hot spot has a lot to offer. Boasting two malls, both with cinemas, we can enjoy the newest movies in English– even 3-D movies! The newer mall located between Grecia and Sarchi has lots of great shopping, an impressive food court and activities every weekend that generally revolve around art and music. For food shopping in Grecia, there are 4 large supermarkets where you can find nearly everything that you need.
The Grecia farmer's market or "feria" is one of the best in the Central Valley with lots of inexpensive fresh fruits and veggies. There is a farmer who sells goat cheese, goat milk, and even smoked cheese!
Entertainment
Nightlife is another reason that Grecia is such a popular place to live. There are lots of good restaurants in Grecia, including an Argentinean grill. You need to try the fresh Tuna steak, shrimp, chicken, or grilled steak with a glass of wine from Chile or Argentina. There are lots of great typical restaurants that you can get a lot of food for your money. For affordable food, visit the several sodas in the market that will amaze you at the price of food.
Coffee shops, Italian restaurants, and even chic cafes offer culinary surprises everywhere in Grecia. This is a rarity that is usually not found outside of the San Jose area. Live entertainment in Grecia is happening nearly every weekend either in the park or at various bars downtown. One of the more popular bars in Grecia features rock and roll at least once a month. We invite you to enjoy the rock 'n roll by local ex-pats sharing their musical talent.
There is no shortage of places to hike and take a picnic to in Grecia either. Bosque del Niño is located in San Isidro de Grecia and has lots of trails, including one to a waterfall. There is also one to the back of the Poas volcano. And make sure you check out a short & easy 45-minute trail where you can see toucanets or brown jays.
Los Chorros recreation park is a great place to see and swim in some waterfalls and Hacienda Los Trapiches is also a nice Sunday get away with a restaurant, bar, picnic area, small trails, and you can watch them make sugar the old fashioned way!
Climate
Views, climate, and low crime are probably what brought many foreigners to this town. Grecia has 5 ridges that lead to the top of the Poas volcano and all have spectacular million dollar views of San Jose and the Central Valley. With a climate likened to perpetual spring, we enjoy temperatures of around 75 degrees nearly every day.
At higher elevations, nighttime temperatures can get down to mid 50's during December and January when the winds start and the whole country cools off. If you enjoy the warmer weather, Grecia also has districts in the 900 meters of altitude that average around 83 degrees, with lows in the 60's at night. There is a climate for everyone in this area. Generally, neighbors are professional Ticos or farmers who all keep an eye on what is happening in the area to keep crime down.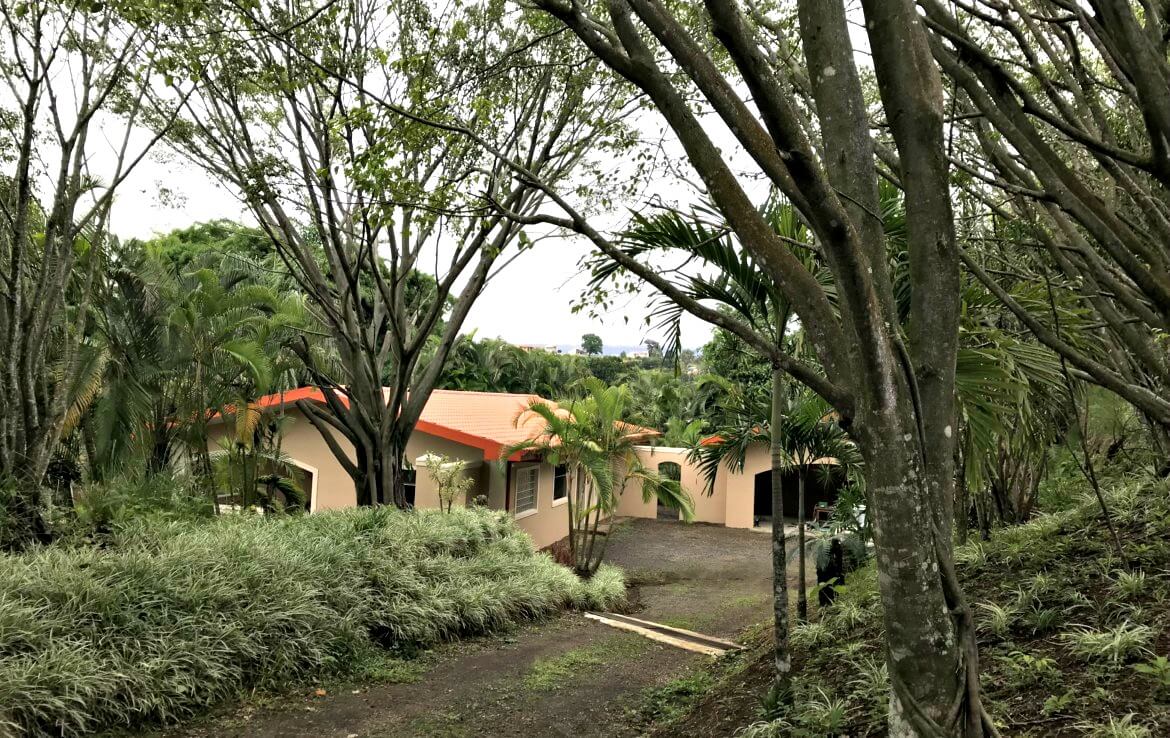 Location
Location is key for any new hot spot. Grecia is only 30 minutes from the International airport and it's just 1 hour to San Jose. You can reach the beaches and volcanoes within 1.5 hours; you can't get more central than this area. Also, language schools and a nice selection of hotels, and Bed and Breakfasts make this town a must see.
If you are thinking of retiring or having a vacation home in Costa Rica, you should definitely look at Grecia as this is a great area to move to and not give up the amenities that you are used to or the conveniences that you want.
More info
For more information on Grecia, please see the following websites:
Would you like to find out if the new hotspot interesting enough for you to live there and purchase a property? Then check out
Brooke's
real estate listings or
contact
Brooke for a showing. For rentals in the new hot spot, check
Karina's
listings.
---
Finally, feel free to leave your comments on this blog. If you like this article, please also feel free to share it on your social media.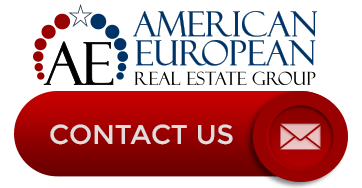 If you like this blog, connect with me on Google+ or subscribe to our newsletter by clicking the banner below.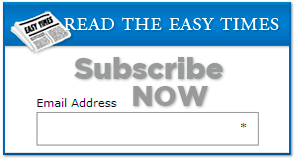 While we're at it, I DO want to remind you that we appreciate any referrals you can send us. Finally, please remember the American-European real estate Group's agents when you refer a real estate agent. Because we DO appreciate your business. Therefore, we are very good at what we do.