Estimated Reading Time: 5 minutes
Will you be in trouble paying for expensive public and private healthcare as soon as you retire? Ivo Henfling of the American-European Real Estate Group gets loads of daily emails. Clients always ask for more information on healthcare in Costa Rica, so he asked me to help with this.
Good and affordable healthcare is imminent if you want to move to Costa Rica and retire here. For that reason, public and private healthcare are probably #1 on your bucket list of issues deciding whether you will make the step. But how can you find out what is current and what is not?
You will be able to search on Google or Yahoo what your options are, but how do you know if the data is up to date or if it has changed? You will be surprised how simple the solution is: register for the ARCR two-day seminar, where you'll get all the answers to your healthcare questions and much more.
Healthcare is one of the most important issues Expats want and need to become familiar with how to get the best health care for the least expense. Like the weather in this beautiful country has "micro climates" there are micro areas of Medical and Dental services.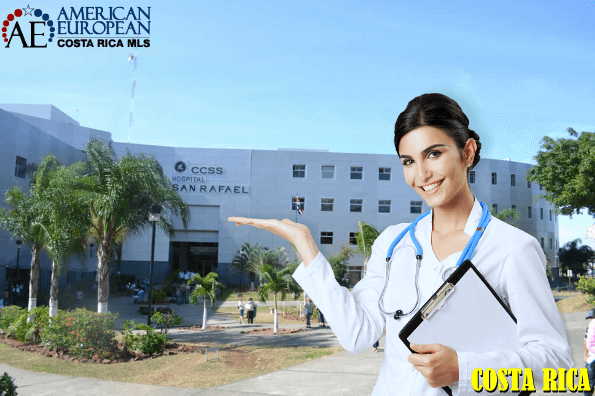 What are your options?
Public Hospitals
The CAJA has small and large hospitals staffed by capable and caring Doctors & Nurses all over the country. The CAJA also has EBAIS in many neighborhoods for much faster attention. There are Red Cross units in most towns for emergency services and transport to Hospitals.
| | |
| --- | --- |
| | San Vicente Paul (Heredia) |
| Rafael Angel Calderón Guardia (San José) | Tony Facio Castro (Limón) |
| San Juan de Dios (San José) | |
| Centro Nacional de Rehabilitación Humberto Araya Rojas (San José) | |
| De las Mujeres Adolfo Carit Eva (San José) | |
| De Niños Carlos Sáenz Herrera | |
| De Geriatría y Gerontología Raúl Blanco Cervantes (San José) | William Allen Taylor (Turrialba) |
| Psiquiátrico Manuel Antonio Chapuí (San José) | |
| San Francisco de Asís (Grecia) | |
| Enrique Baltodano Briceño (Liberia) | |
| Fernando Escalante Pradilla (Pérez Zeledón) | Manuel Mora Valverde (Golfito) |
| Maximiliano Peralta Jiménez (Cartago) | |
| Monseñor Sanabria (Puntarenas) | Tomás Casas Casajús (Osa) |
| Carlos Luis Valverde Vega (San Ramón) | |
| | |
Private Hospitals
There are quite a few private hospitals, mostly in the Central Valley. Many doctors in private hospitals also work in a public hospitals, and some speak English because they have studied abroad.
Clínica Bíblica, San José and Santa Ana
Cristiano Jerusalem – Guadalupe
Clínica Católica – Guadalupe
Metropolitano – Santa Ana – San Jose – Moravia – Quepos – Huacas – Liberia – Tibas
San Rafael Arcángel – Liberia
Insurance
C.C.S.S.
Coverage by the Social Security system C.C.S.S. (CAJA) is required to obtain legal residency. Enrollment in the CAJA is relatively easy, and there are no restrictions for pre-existing conditions. You can register with the CAJA at the Resident Association of Costa Rica (ARCR) – see the seminar banner below.
I.N.S
Government-controlled "private" insurance is available from the INS, called INS Medical. Enrollment for this is subject to strict restrictions on pre-existing conditions, and you need permanent residency to apply.
There are many private, International insurance options, and most USA private insurance companies are glad to cover the costs of quality medical and dental procedures here due to the LOWER costs.
MediSmart
Private prepaid medicine plan with discounts of up to 80% in different specialties and medical services (X-rays, Ultrasound, etc). MediSmart will supply you with a long list of specialists, labs, and clinics where you'll receive a great discount.

Dental
Costa Rica is famous for its private dental services. CAJA does not include dental services, and INS only offers emergency dental coverage. Check out COSDENT for fantastic and affordable dental work by clicking on the banner above.
Your pets
There are veterinary services everywhere. MediSmart allows you to have your pet included in your plan.
In my opinion, after living here and having received input from hundreds of past Guests for over 13 years and having gone through several Medical challenges like Vocal Chord Cancer, Thyroid removal, large Kidney stone removal, Global Temporal Amnesia, Cataract surgery, Glaucoma valve surgery, and several Red Cross and Emergency Room experiences, we are very pleased with the healthcare at very affordable costs.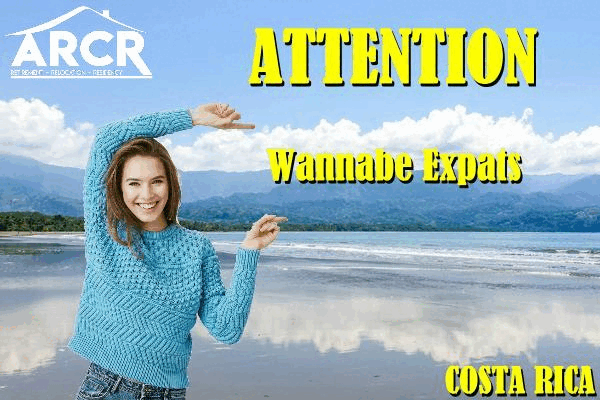 The Author
This article was written for the Easy Times by George Lundquist. George Lundquist moved here in 2001 at the age of 61. He used to offer a tour named "Retire in Costa Rica on Social Security." George has now retired. You can now register for the ARCR two-day seminar for only $158,20; click the banner above.
Used in featured image: Photo by Alexandr Podvalny on Unsplash