Estimated Reading Time: 6 Minutes
Before you become an expat in any country and move here with your family, there are some important things to do first. There's nothing like going to a beautiful getaway to help you add adventure to your routine. Costa Rica offers incredible scenery and remains a solid destination for you and your loved ones. BUT it's important to take care of some things. Consider taking a trip to do your homework. Here are some things to do in Costa Rica with your family.
1. Can You Work?
If your company sends you to this incredible country for work, you probably shouldn't worry about making a living legally. But you can't afford to move here with your family and then learn you won't be allowed to.
If that's not the case, you should visit an immigration lawyer to learn your options for residency for you and your family. Do NOT try to find information online because a lot is not up to date. Buying a house or starting a business are great options for you to require legal residency.
2. Visit A Rainforest
Before you start scouting Costa Rica land for sale, check out the rainforests. It has a lot of beautiful wildlife that you and your kids will enjoy. The most popular ones are Monteverde and Santa Elena.
The forest is growing again. According to the FAO Global Resources Assessment 2020 report, 60% or 3,035,000 hectares of the country is forest. Of this, 2,948,000 hectares are naturally generating forests, and 87,000 are planted.
The playful monkeys, the various bird species, and even menacing jaguars are part of this magnificent place. Many people moved here years ago and never saw the rainforest. You don't want to be one of those, do you?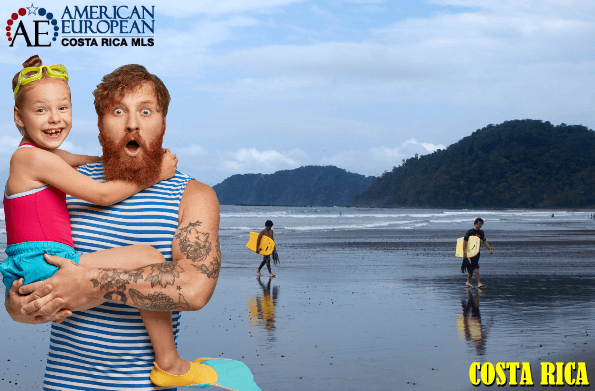 3. Decide where to live
While traveling the country with all those things to do, try to find out where you want to live. Start by deciding if you want to be near a beach, on a mountain, or in a city. First, read up on all your options, and then visit each location that might interest you.
Don't start contacting realtors like crazy. The country is too large and too diverse for that. Figuring out where to live is hard work, so these 20 steps might be the best assistance you'll find.
4. Enjoy Whitewater Rafting and Tubing
If your family enjoys being in or on the water, one of the great things to do is rafting and tubing. The beautiful white waters in Costa Rica make it an incredible atmosphere to enjoy some extreme activities. You can get rent rafts and tubes to help you get out in nature.
If you're tired of fishing or swimming, do some whitewater rafting. You can go down the Naranjo or the Savegre rivers for some high excitement. Maybe you want to take things slower.
Tubing can be a more relaxing activity that allows you to get on the water but do it at a slower pace. It helps you take in the scenery and enjoy quiet moments with your family. You'll appreciate the breathtaking views that Costa Rica has to offer.
5. Decide On Schools
Investigate what schools fit your kids best and visit a few personally. Don't plan to move to an area that doesn't offer the right educational options for your kids. I'm sure you'd like to give your kids a new and better environment than what they had before moving to Costa Rica. That's one of the great things to do for your family.
They'll complain about missing their friends for a while but make new ones quickly.  Nonetheless, promise not to turn your children into beach bums.
6. Visit Manuel Antonio National Park
It's not the biggest park, but it's one of the most popular in Costa Rica. Tourists come here to visit the jungle and the two beaches. This time, you won't need to hire a guide to help you see what this spot offers.
Bring your swimwear, quality tanning oil, food, and drinking water. Look at the vibrant macaws and toucans and check out the talkative monkeys, but don't allow them to steal your food.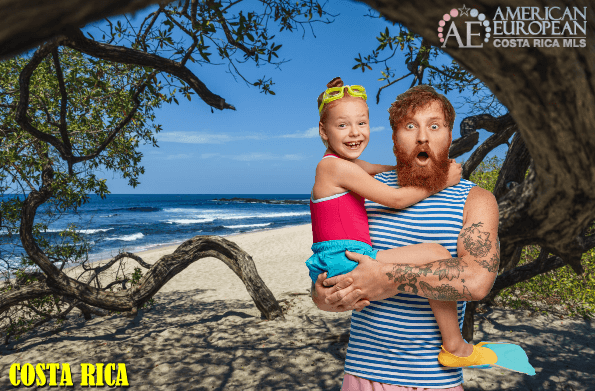 7. Visit A Moving Company
Unless you don't want to bring more than a carry-on with t-shirts, shorts, and flip-flops, visit a local moving company. Find one online or ask your realtor for recommendations. Before packing a container, throw out all the stuff you don't need.
The local moving company will get you in touch with a mover in your hometown and take care of getting your household through customs here.
8. Check Out Tamarindo Beach
You and your family deserve some vacation too. You can't travel to Costa Rica without visiting a beach where there are many things to do before you go home. We have many popular beach destinations, such as Tamarindo Beach, with beautiful sand, great waves, ziplining, and watersports. There are many other attractive beach towns in the North, Central, and South Pacific, as well as the Caribbean beaches.
Get some surfing lessons to help you take advantage of the natural atmosphere. You'll love trying something new to add to your skills. The white sand makes it fun for your kids to build some castles or relax in the shade after a long week of adventure.
Take some time off from your job to enjoy this getaway adventure with your family. Contact us when you're ready to buy property in Costa Rica.
Used in images: Dad and daughter photo created by wayhomestudio – www.freepik.com