I get questions about the famous perfect microclimate of Costa Rica all the time. The great climate in Costa Rica is one of the main reasons people move to Costa Rica, but how to figure out which climate suits you best?
Just last week, I got this email from someone doing her due diligence, saying: One thing we hear a lot about is all of the various microclimates, and we experienced some of them on our last trip when we spent time (at least an hour) in Alajuela, Palmares, hills outside of Grecia, San Ramon, Escazu, Santiago de Puriscal, Matapalo, Dominical, San Isidro del General, Orosi Valley, and Montezuma
There were things that we liked and didn't like about each area, and sometimes we found ourselves thinking "if we could only find this sized town at that elevation.  But it's really difficult to find population and elevation data for various places in Costa Rica.  I found a topographic map online that showed elevation ranges in different colors, and that was helpful, but it didn't have the towns on it.  I'd love to see something that shows, perhaps in table form, 40 towns, their populations, and elevations (and for us, the distance to the nearest feria ;-). (author: you can now set Google maps on terrain and zoom in until you see the altitude lines. Thanks, Lee, for the tip.)
Maybe we'll get an altimeter and make that our hobby in retirement!  Anyway, I know that microclimates come up frequently, and pretty much need to go there to experience them. But an article that helps people use their retirement exploration time more efficiently by narrowing down the towns to visit that have the perfect microclimate would be very helpful.
Different micro-climates in Costa Rica
So how do you find out which micro-climate is best for you and your family? That is not an easy task and there is no full information on each area available online either.  Where do one area stop and the other one start? It is impossible to put all that on a map. That is why you need to hire a Costa Rica real estate company with Costa Rica real estate agents in different areas like the American European Real estate Group. In short: hire a professional real estate agent to find the perfect microclimate.
Our real estate agents live in the area where they work and can tell you everything you need to
know about the micro-climates in that particular area, the wind directions, the humidity factor, and the details on the rain.
Sunshine and temperature map
On Costa Rica Guide you can find a map that shows yearly weather patterns with sunshine and temperatures for each region in Costa Rica.  This map is not perfect though, it shows a very low chance of sunshine in the South Pacific, which is not exactly true. Check out the map and mouse over each area to find out the percentage of chance of sunshine in this area, at least it gives you a general idea of the issue.
Rainfall
Not only are temperatures important if you want to find out about the different micro-climates. Rainfall is even more important. Even though normally the temperature doesn't change when it starts raining, you don't move to Costa Rica to live in the rain all the time. Or maybe you just love the rain and are looking for areas with more rainfall. The higher areas generally get more rainfall than the lower areas. But the Caribbean coast and the South Pacific also get more rainfall than
Northern Guanacaste and the Nicoya Peninsula. Find out about the rainfall in Costa Rica by going to the rainfall map on Costa Rica Guide and mouse over the different areas.
Make sure you do your due diligence before you make your first trip to Costa Rica, so you come well informed and have a general idea of where to start your search for the perfect home in the tropics. We see too many people who purchase property in Costa Rica without using a professional real estate agent and then find out they chose an area with too much rain, too hot, too cold, too humid, too much wind, or another too much. Then they call us to help them sell their property again as they are miserable in their new dream home.
Don't be one of those, do the right thing. Find the perfect microclimate and then contact us.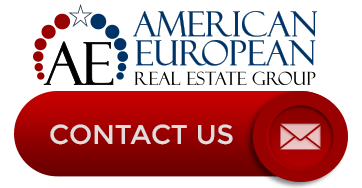 Feel free to leave your comments on this blog.
---
If you like this blog, connect with me on Google+ or subscribe to our newsletter by clicking the banner below.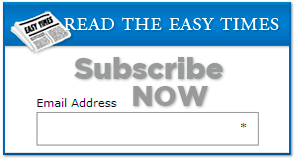 I DO want to remind our readers that we appreciate any referrals you can send us. Please also remember the American European real estate Group's agents when your refer a real estate agent. We appreciate your business.