Estimated Reading Time: 5 Minutes
Buying a home is always overwhelming, especially in another country, and an interior design consultant can be your solution.  For many, the issue that is the most challenging is a lack of design vision – the inability as a buyer to see past an ugly wall color or cluttered rooms to uncover the true potential of a home.
In this article, we're exploring the challenge of design when buying a home, with Patrick Jager.
Patrick made a career helping people see a home's true potential through the many series he has developed and produced for networks like HGTV, Food Network, Discovery, and A&E, including the hit series "Fixer Upper" starring Joanna and Chip Gaines. And the best news is that Patrick is now living in Costa Rica and has started giving incomparable design services to home buyers!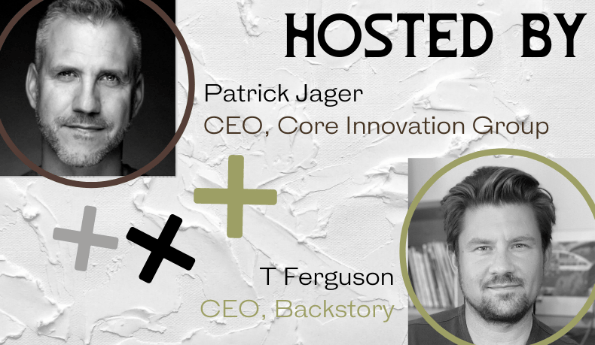 Of course, Patrick has purchased a home through one of our agents, so I invited him for an interview. Being able to interview an interior design consultant with his qualities, experience, and background is something I couldn't miss of course.
Tell us a little about your design history!
I've always been into design, even before TV.  While I didn't study design professionally, I have lived in many places in Europe and the US and design have influenced my approach to life and personal space.
I started in the television industry producing biography profile series. Therefore, I was lucky enough to spend a great deal of time with celebrities in their homes.  From there I found that I loved doing series that focused on creating the best home environment the most. That's because it not only inspired others, but it fed my own passion.
What makes these shows so successful?
To me, the secret sauce of HGTV is that these series approach homes as extensions of how you live, not just pretty spaces.  If you're a cook, we focus on making the best kitchen, if you are a parent of 4, it's about multipurpose spaces for the kids.
But beyond that, we don't just show, we teach.
During the programs, you see graphics explaining a vision for a home – helping you see past the ugly.  That's not just to fill time, it's because many in the audience cannot see past what is right in front of them.  People need visuals and guidance to help them not make mistakes.  To go from that "before" to a stunning "after" – proving that there were great bones behind the ugly – is what makes these series really work.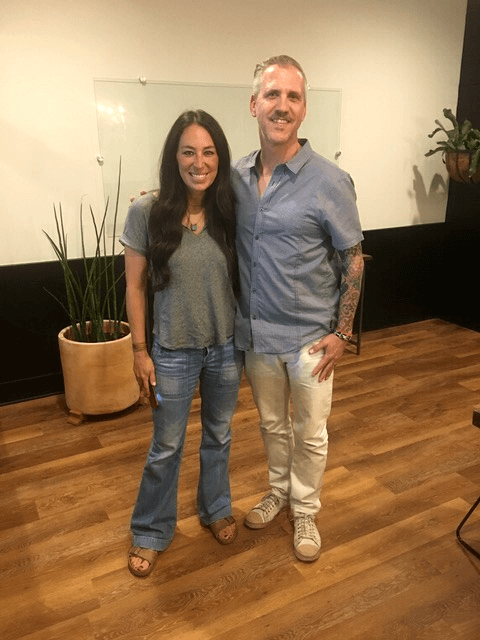 Tell us one funny story about your work with the Gaines on Fixer Upper
When we were filming the pilot (first) episode of Fixer, I had been in Europe filming a show for Travel Channel. I flew directly from Zagreb, Croatia to Dallas, so I could drive to Waco to help stage the house for the final reveal.
Remember that Joanna already had a design business. But design for television is a unique skill.  I vividly remember driving to Austin (and getting a ticket) with Jo to get the finishing touches on that home and helping her understand how to design for TV.  Well … in no time she was truly the very best at design in the business – which is easy to see now that the Magnolia brand touches every facet of the home.
Why did you move to Costa Rica?
I've been coming to Costa Rica for over 30 years, and the country has a special piece of my heart.  The true warmth and graciousness of the communities, and the Pura Vida outlook appeal to me and my family.  We finally got to a place in our careers where we could live where we wanted; Costa Rica was the place we chose.  I've now made it my mission to help others who are hoping to call Costa Rica "home" really become part of their communities.
Is it bad if I can't see past an ugly wall color?
Not at all.  If you could, HGTV might not exist!  (laughs) The only real challenge about not seeing past the issues of an otherwise perfect home is that you might think the perfect home doesn't exist.  Yes, you can build your own home, but custom-built homes are never perfect either!
I hate the colors used, should I just repaint everything?
While paint can do wonders for a home for sale, it's not always the real issue.  The real issue is personal taste. Some like pastel colors and others love just white. But even then, what works for one might not work for another.  So, the challenge is figuring out what you can and should do and be ok not continually change things up.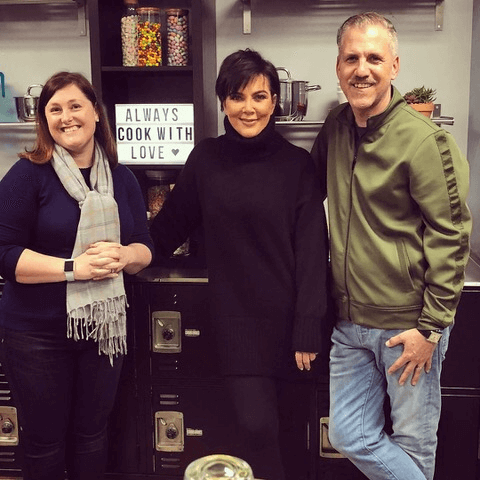 Tell us about your new partnership with the American-European Real Estate Network.
I'm so excited to be partnering with the American-European Real Estate Network to assist buyers that are challenged by design.  I'm here to walk through properties and help create vision and opportunity.  If buyers have narrowed down the homes they like but want an expert to come into help them truly figure out what is possible – I'm here for that!
Who can benefit from your partnership?
Anyone who wants an unbiased opinion and support during their home purchase.  My only goal is to help the buyer who loves the assistance of a design consultant.  If someone can get their dream home and help turn a vision into reality, that excites me more than producing a TV series. That's the only way you can have a home that allows you to live your best Pura Vida here in Costa Rica!
Some home sellers might not be inclined to spend any money on making the house they're trying to sell look great. Big mistake! Check reason #4 why a property has not sold in 7 years.
Are you looking to hire an extremely talented interior design consultant? Then email Patrick now at patrick@yourpuravida.com
Featured image: Image by dit26978 on Freepik