Estimated Reading Time: 5 Minutes
Now is the time to buy Santa Teresa development land if you are looking to make a good real estate investment. Raw development land in Costa Rica appreciates so much better than any other investments in Costa Rica, depending on the location.
Seth Williams of RE tipster said so correctly:
"The simplicity and stability that comes with owning the right piece of land, purchased at the right price, can far outweigh the myriad of problems that come with any other type of real estate."
Millionaires
Our member of the Santa Teresa and Mal País area, Andrew Rhee, told me the other day that so many millionaires and celebrities are moving into the area. It is becoming a mania.  There are many building permits awaiting the water to be turned on. Santa Teresa will be insane in 3 years.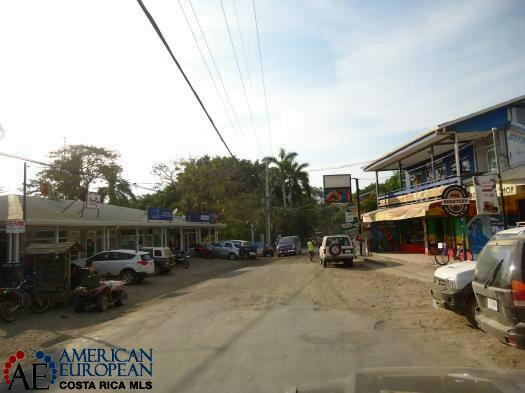 You might not know about the trend for millionaires and celebrities that are moving to Santa Teresa.  Mel Gibson, Gisele Bündchen, and Tom Brady were the first ones to move to Santa Teresa in the Nicoya Peninsula. Now, the rich and famous have found out about this piece of paradise and are flocking to Santa Teresa and Mal Pais.
This is the time
Raw Santa Teresa development land is still affordable. As Seth Williams said, you want to purchase at the right price. So this is the time to make your purchase. Wait another 3 years and Santa Teresa land will be unaffordable.
But, before you purchase, do your due diligence. Hire the right people to check on zoning, convey market research and check on the permitting requirements. We strongly recommend using Real Estate Business Planning Writing Services to do a professional presentation for your investors.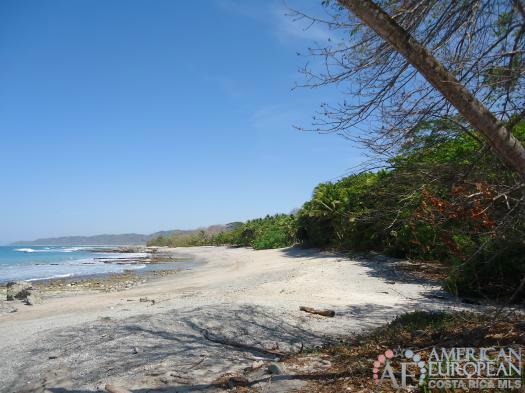 Great development land listings
Have a serious look at the Santa Teresa development land that Andrew recommends to buy NOW.
Ready to build – $350,000
Remarkable 4,394 m2 (1.1 Acre) development land with beautiful and expansive ocean views fronts on the coastal road of this quiet fishing hamlet. Just across the road are the pristine beach and calm waters of Manzanillo (10 KM north of Santa Teresa).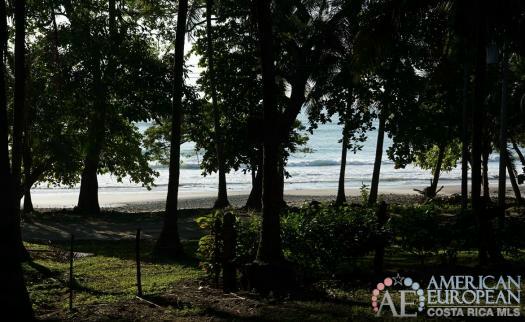 This development property offers:
Recently renewed Concession is in place until 2030.
The L-shaped lot has 30 meters of road frontage
Zoned for a commercial enterprise on a small scale.
Two building sites, one at beach level and one up higher with a spectacular treetop and ocean view.
Two beachfront development land –  $1,500,000 + $950,000 = $2,450,000
This raw land is located in the northern part of Santa Teresa, in the most luxurious neighborhood in the area.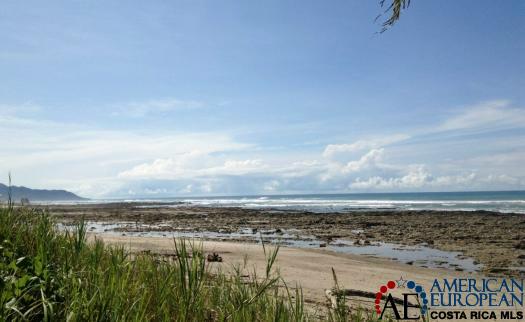 Both development properties have:
Level lot with mature trees
Public water and an electrical line at lot line – certified well and water system
Concession renewed in 2008 – residential zoning
Property #1 – $1,500,000 – 8,695m2 with 61 meters' beachfront.
Property #2 – $ 950,000 – 6,022m2 with 49 meters' beachfront.
On the beach – $3,250,000
These 2.4 acres are a developer's dream. This Santa Teresa development land fronts one of the best-known sandy surf breaks in the area and is within walking distance to the commercial center of town between Mal Pais and Santa Teresa.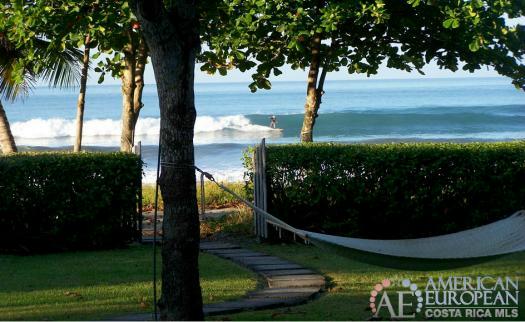 The concession parcel measures 7,500 square meters and the titled property is 2,228 square meters, fronting the public road in Santa Teresa.
The 7-bedroom hotel will generate a nice income while you wait for the Santa Teresa land price to appreciate.
Do you want to make a sensible investment in Santa Teresa development land? Contact Andrew now and he'll give you his expert advice.