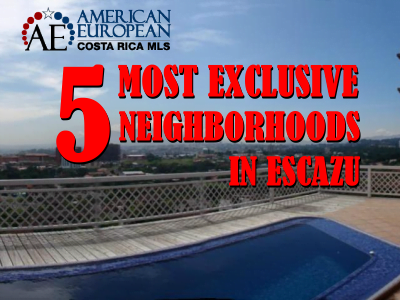 Don't you want to find out first what the most exclusive neighborhoods in Escazu are before you buy a house?
When you hear people talk about living in Escazu, you might get the wrong idea about what was once a small town on the west side of San Jose.
Don't you also want to know where the schools are, where the shopping and the wining and dining that everyone always talks about are? Don't you want to have neighbors of your own socioeconomic status?
Escazu is always called "Embassy Row", but of course not all of Escazu is Embassy Row. Even though there is a zoning plan in Escazu, you'll be surprised how "messy" it is. The reason is that Escazu grew from a tiny little town into a large city with zero city planning. Nonetheless, Escazu is still the top location for the rich, the famous and the trendy.
If you can afford it, why not live in a desirable exclusive neighborhood that offers the lifestyle that you are looking for. Also, of course, let's of course not forget location, location, location. But you already knew that, since you have probably picked Escazu as your new hometown already.
Before you start shopping around for a house, feel free to learn first what the best luxury neighborhoods in Escazu are.
Los Laureles
Let's start with Los Laureles, the Embassy Row that everyone is talking about. There are quite a few ambassadors and consuls who live in or on the outskirts of Los Laureles, the reason this is one of the best luxury neighborhoods in Escazu.
Embassy Row
The largest Ambassador's home is the U.S. ambassador. The home of the US ambassador is located on the southern tip of Los Laureles. There are also the Japanese, the Israeli and the Canadian ambassadors.
On the outskirts of the subdivision are the Mexican Consulate, the Dutch Embassy (moving to a new location soon)and the British ambassador.
Los Laureles was master planned in the 1970's and has an excellent location right between highway 27 and what we call the "old road". Access is therefore quite easy and the subdivision borders on the Multiplaza Mall, the Cima hospital, Avenida Escazu.
Although Los Laureles is not a condominium, access is controlled by 24-hour guards. There are security cameras installed throughout the community. Residents of Los Laureles also have the option to hook up their home alarm on this security system for a very low fee.
Most homes in Los Laureles were built in the 70's. Some larger properties were turned into gated communities or condominiums after 2000. Home prices in Los Laureles start just over $300,000 and run well over $1M. See property for sale and for rent in Los Laureles now.
Cerro Alto
We count Cerro Alto also among the most exclusive neighborhoods in Escazu, even though Cerro Alto is really a condominium. This fully gated community is completely surrounded by a 12 feet high wall and has an entrance fully controlled by security guards and gates. I would Cerro Alto compare with a high-quality community as you will find in Southern Florida, but without a golf course.
City view community
Cerro Alto was master planned in the 1990's by developer Urbanizadora La Laguna. You will find luxury homes in Cerro Alto with classic, Spanish colonial, contemporary and modern contemporary architecture. Townhomes are priced just under $500,000 and luxury homes go from $900,000 up to several million dollars. Also, we invite you to check our inventory in Cerro Alto and will work with agents with exclusive listing agreements for property in this magnificent community.
This beautiful and exclusive gated community offers top of the line infrastructure. The community has beautifully paved streets, a beautiful clubhouse, and tennis courts also.
Cerro Alto is located in Guachipelin de Escazu, between highway 27 and "the old road" and is built on the Cerro Alto de la Palomas. This allows for upscale homes in the community to have magnificent views of San Jose in the east, the Escazu mountains in the south and the Heredia mountains in the north.
Great restaurants and bars, grocery stores and the Multiplaza mall are just a stone throw away. Therefore,  you cannot find any Cerro Alto property on our MLS, contact us.
Valle de Tamarindo
Valle de Tamarindo is a luxury condominium that was built between 2003 – 2006 by ISR Proyectos in Jaboncillos de Escazu. This 9-story building has 16 condos (two on each floor) and 2 penthouses.
Jaboncillo
All condos are beautifully finished with the best materials available and offer plenty of parking for residents and guests. The key-controlled elevator gives total privacy and the common areas are exquisitely finished. There is a conference room, a large swimming pool, a tennis court and a kid's playground.
Residents can enjoy absolutely magnificent views because Valle de Tamarindo was built on a Jaboncillo hillside. You can see the whole Central Valley from any of the condos.
If any condo is available, pricing is usually well over $1M, see our inventory now.
Valle de Tamarindo, one of the most exclusive neighborhoods in Escazu, is located close to the Paco mall. This exclusive condominium is only minutes from Multiplaza, CIMA hospital and shopping.
In case you can't find any condos for sale on our inventory, feel free to let us know. We can check for you with other agents.
Central Park
Central Park is a contemporary condominium building that is seen as one of the most exclusive neighborhoods in Escazu. This beautiful condominium consists of three 15-story towers and is located between Los Laureles, Avenida Escazu, and Trejos Montealegre. These 13 story buildings have 2 luxury condo apartments each and two stories of each building are dedicated to parking.
Also, all buildings have water back up, emergency generators, covered parking and panoramic windows to take advantage of the magnificent valley and also mountain views. And the condos have north, south, west or east views, depending on which building you purchase.
Best views
The common areas in Central Park Escazu have a 15,000 square feet Clubhouse with gym, solarium, and dressing rooms with sauna, Turkish bath, meeting room and barbecue area. Also, the condominium has an Olympic size pool and two tennis courts. Security in Central Park is also top of the line.
If you are looking to purchase a luxury condo in Central Park Escazu, and you cannot find any options on our inventory feel free to contact us.
Central Park Condominio Residencial is a Central & South America Property Awards winner 2015 – 2016. Ultimately, Central Park Escazu will have a total of 7 buildings.
Cerro Real
Cerro Real is a master planned gated community on Cerro Palomas on the west side of Escazu. This community is among the most exclusive neighborhoods in Escazu. The full name is Condominio Horizontal Residencial Cerro Real with 150 properties. This gated community is duly registered as a condominium in the property section of the National Registry with bylaws and a construction manual.
Cerro Real offers 24/7 security and is completely walled. And the community has underground utilities, paver roads, sidewalks and a clubhouse.
About 60 properties within Cerro Real offer sunset views. Those lots are on the west side of the Cerro Palomas. But 90% of the properties are located on the east side and offer San Jose city views.
Homes in Cerro Real usually start just over $1M. You can purchase a building lot in Cerro Real for just over $500K.
Pocket listings
Because of their nature, many Real Estate agents and owners do not publicly promote some properties in the most exclusive neighborhoods in Escazu. Real estate agents only offer that kind of listings to screened buyers. Therefore, if you are shopping for a luxury home in any of the most exclusive neighborhoods in Escazu, contact us now.
If you are in the market for luxury property elsewhere in Costa Rica, check our inventory of luxury homes and luxury condos.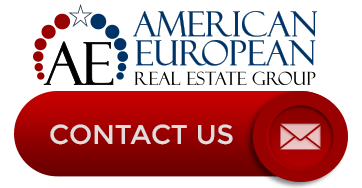 Feel free to leave your comments on this blog.
---
If you like this blog, connect with me on Google+ or subscribe to our newsletter by clicking the banner below.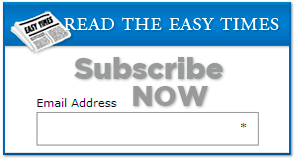 I DO want to remind our readers that we appreciate any referrals you can send us. Please also remember the American European real estate Group's agents when your refer a real estate agent. We appreciate your business