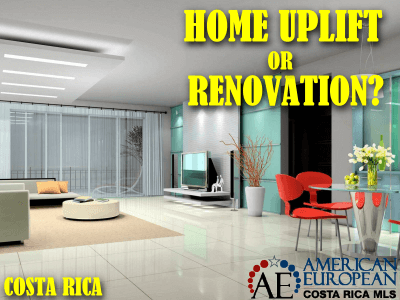 Thinking of making renovations to your home? I am a Cariari real estate agent and I have also built homes and fixed up homes in my area.
In this article, I'd like to tell you a bit about fixer-uppers in Costa Rica. There are two kinds of renovations you can make to Costa Rica real estate:
Home Uplift
The first one is the one I like to call a home uplift. This is the kind where you're changing tiles, kitchen cabinets, ceramic flooring, changing the roofing tiles or metal sheeting, etc. These kinds of renovations are, for the most part, easy and do not cause too much pain.
No municipal permits are required and most of the work is usually done by contract, i.e. you contract out the tiling work by the square meters, and the kitchen cabinets to a cabinet maker, etc.
Remodel
The second kind, larger reconstructions require a lot more knowledge and planning. I'm sure you're well aware that you can't just take down walls willy-nilly. There are walls that just divide a space but there are others who are weight carriers and lateral stabilizers. Adding walls, unless their function is only to divide, require the same care as for new construction. You're going to need foundations, reinforcement bars, etc. The college of architects of Costa Rica has the construction codes established so that it will be able to withstand an earthquake without it falling on your head.
For the newbies in Costa Rica, the crucial thing you have to remember is to get someone to do your remodel who comes highly recommended. You'll regret, deeply, not having done so.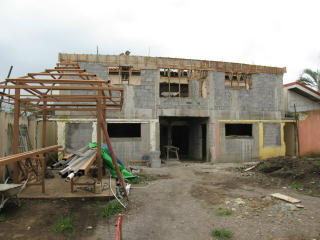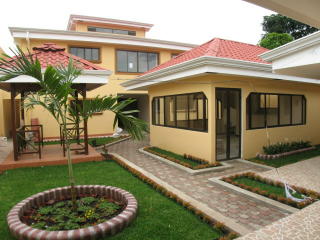 Municipal Permits
Municipal permits are required and these requirements can vary from municipality to municipality. What you can count on is that you will have to provide an architect's drawing that must have the 'school of architects' (Colegio de Arquitectos) approval.  For your workers, you will also need to get accident insurance from the local INS (Instituto Nacional de Seguros) and their social security (Seguro social).
There are private institutions that specialize in getting the permits from the municipalities. I strongly recommend you use them; the bureaucracy in municipalities is mind-boggling. For the Cariari and Belen municipalities, I definitely recommend "ABC Consultorias Municipales". I've used them extensively and they are not especially cheap but they get whatever you need from the municipality. Not only will they get things from the municipality but permits from "Colegio de Arquitectos". I find them to be lifesavers.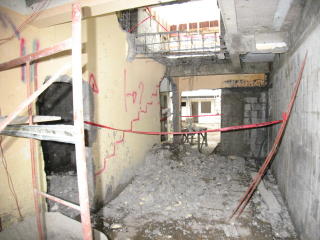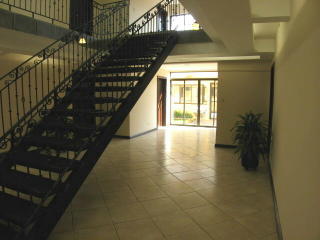 You cannot start to remodel until you have a permit displayed on the front of the dwelling.  Attempting to do without it can lead to a stoppage, a large fine, and a long delay in restarting the project.
Insurance and social security are not cheap, nor is it a one-time thing. You will have to provide a list of your workers and their wages to the insurance institute every month.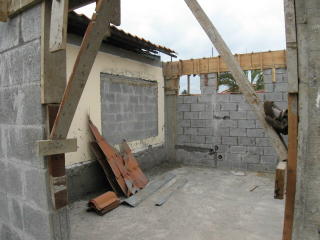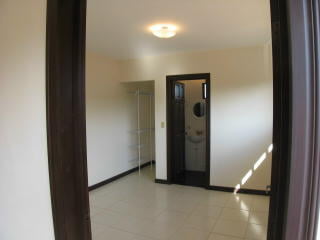 Renovations Team
In summary, unless you have a very strong stomach and a high tolerance for pain, don't try to do a large renovation on your own. Leave it to the pros who will do the required work by paid contract.
If you still have a masochist streak in you and you still want to do it yourself, you should know that the most important member of your renovation team is the "maestro de Obras" or the construction boss. He's going to make your experience a tolerable experience or give you pain as you've never experienced it.
Also, keep in mind that renovations are more expensive than new constructions!  So if the renovation is very large, it just might be cheaper to tear down the whole building and start anew.
Most municipalities in Costa Rica have the same regulations as Cariari has. If you have any questions I'd be glad to answer them, contact me now.
Shell Johanson is our affiliate agent for Cariari and besides playing golf and selling real estate in Cariari, he is very good at fixing up homes that need TLC.
---
Feel free to leave your comments on this blog. If you like this article, please feel free to share it on your social media.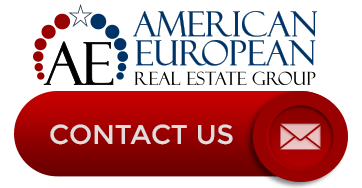 If you like this blog, connect with me on Google+ or subscribe to our newsletter by clicking the banner below.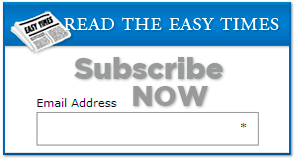 While we're at it, I DO want to remind our readers that we appreciate any referrals you can send us. Finally, please remember the American-European real estate Group's agents when you refer a real estate agent. Because we DO appreciate your business.