The first offer syndrome can create huge havoc during the buy-sell process. Again and again, our Costa Rica real estate agents see sellers reject the first offer they receive. Years later, they sell their house years later for a much lower price. The first offer syndrome makes the seller tired, cranky, at odds with the country, with the market, with life. That's when the seller finally decides to let go.
Real estate agents carry a huge investment of time, money, gas, and media advertising to finally bring a qualified customer. Most of it is wasted when the seller decides to wait for a better offer. The right offer never arrives. That's why we fight the first offer syndrome over and over.
Sellers who don't even think about taking a shot at the first offer might be waiting for a long time for the next offer.
During the real estate boom, Costa Rica real estate agents had qualified cash buyers coming out of our ears. Buyers were ready to move to Costa Rica and there was a very low inventory of houses for sale.
Quite a few sellers made a fortune and others put their expectations too high. Costa Rican properties were selling at incredible prices and everyone was happy. In my market, the Heredia real estate market, many sellers sold their properties at prime prices. Those great times are over, long gone.
In 2012, the current market conditions are different. There are hundreds of homes for sale and too many sellers are not really interested in lowering their asking price. Desperate sellers still expect to receive a fortune for their property. Hence, the first offer syndrome.
Motivated sellers
I'd like sellers of Costa Rica real estate, but especially sellers of Heredia real estate, to pay attention to this article, so they can understand what is needed to sell their property and go on with life. In this current market, property prices are down worldwide and only motivated sellers understand that they have to lower their price to be able to sell their property.
Feelings or business
If you want to attract the attention of a buyer, you need to have your property stand out against the overpriced properties for sale. Selling real estate is a business and it is not smart to have your feelings for your possessions influence your decision to sell. Costa Rica real estate agents offer their knowledge and experience to make a fair and transparent transaction possible and you need to offer the best deal possible, that way we can work as a team.
Your property for sale competes with others
Yours is not the only property on the market and many are much more beautiful, better maintained, cheaper and better located than yours. Of course, your property is special to you. Is there anyone else who can appreciate and see all the benefits of your property as well as you can?
Priced to sell
The price of the property is not what the owner wants or dreams or what the municipality appraises it at. The real sales price is the one a qualified buyer is willing to pay for the property.
A serious seller of Costa Rica property should ask himself some questions before listing the property for sale. Where do I go when I sell? What will I do with my life? Why do I want to sell? Am I motivated to sell? Will I commit to selling my property?
A message
I'd like to give all sellers of Costa Rica real estate a message, from the heart of a Heredia real estate agent with 20 years' experience: Owners, please think hard before you want us to list your home for sale.  Think what it means to take the decision to sell and if you are willing to commit.
Listen to what your real estate agent has to tell you, we have the experience that you don't have. If you are serious about selling your property, commit to selling your property at the right price make sure you look hard at that first offer your agent is bringing you. Don't let yourself and your family down. Don't sit on a price that's too high for your property. Get rid of that first offer syndrome!
If you are a motivated seller or a qualified buyer of Heredia real estate, feel free to contact our Heredia real estate agent Xinia Salazar.
---
Feel free to leave your comments on this blog. If you like this article, please feel free to share it on your social media.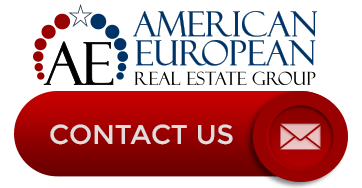 Also, if you like this blog, connect with me on Google+ or subscribe to our newsletter by clicking the banner below.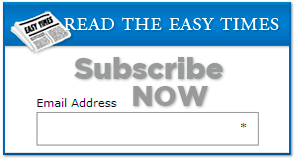 While we're at it, I DO want to remind our readers that we appreciate any referrals you can send us. Finally, please remember the American-European real estate Group's agents when you refer a real estate agent. Because we DO appreciate your business.