Estimated Reading Time: 6 Minutes
I've been looking for years for someone in Costa Rica who builds quality custom-made container homes. That's because custom-made container homes are so versatile, innovative, and environmentally responsible.
The problem that most container homes in Costa Rica have is that they are usually not insulated. So it's like living in an oven.
Well, I have great news!
I just found a very responsible manufacturer that builds the most incredible container homes and offices, the way you want them to be. These 40-foot stainless steel containers are completely finished with the best materials on the market.
Shipping container homes in Costa Rica are the future of sustainable living. By recycling an old shipping container into your new home in Costa Rica, you are making a sound environmental choice.
A well-finished 40-foot shipping container transformed into a tiny home starts at $35,000 on the manufacturer's construction yard for a one-bedroom container. This includes
Living room
Kitchen
Bedroom
Bathroom
Laundry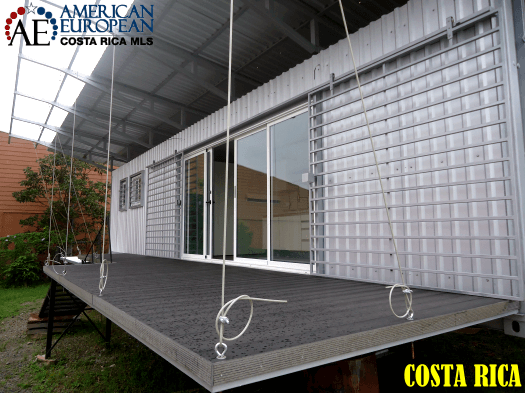 If you'd like to add a deck, such as in the image, and a roof over the container and deck, that's an additional cost. You can make any changes such as a more modern contemporary look on the outside, or a second container so you'd have a much larger social area and bedroom.
Movable
These container homes are built in the shop, expertly. They are built to code, I'll show you the step-by-step construction process in a future blog.
A smart manufacturer's decision was to include the trailer in the purchase of the home. That way, it's not necessary to hire a crane to lower your custom-made container home into place. Therefore, it is movable at any time, and you can just tow it to another location when desired.

Freedom of Design
Custom-built container homes give you incredible freedom of design and can be scaled to your own needs. Then, when your needs change, you can just add on.
Depending on your budget, you have an incredible array of options. One 40-foot container will encompass a living room, kitchen, bedroom, bathroom, laundry room, and large deck.
But if you'd like a much larger bedroom, you can add one more container and dedicate it to a master suite. You can do a container home with an office or one with 3 bedrooms. You can have a small deck or a large one.
Do you feel like playing around with designs yourself before talking to the container home designer?
You only need to spend $49, and you will receive 50 great shipping container home plans.
The manufacturer can deliver your custom-made home on site in 90 days.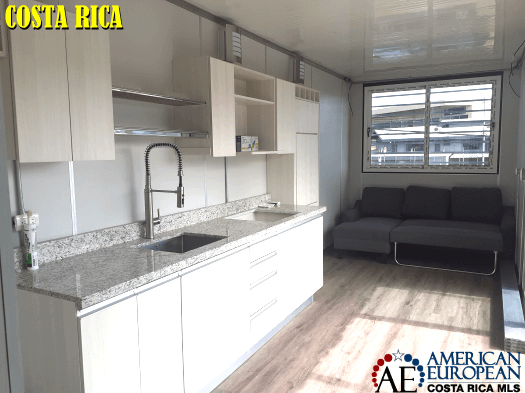 Other uses
Because a custom-made container home is so versatile, there are many other options for it. Just keep adding containers onto your own home or elsewhere for:
Guesthouse for those guests you don't want to have in your own home
Rental unit and earn additional rental income
Temporary home while building your own house
Workshop or hobby room
Art studio – you can design the unit with as much natural light as you want
Classroom for homeschooling  for your kids
Off the Grid
For those looking to go off the grid, custom-made container homes are the perfect solution. The manufacturer will design a solar power system and a rainwater system for you that allows you to go off the grid.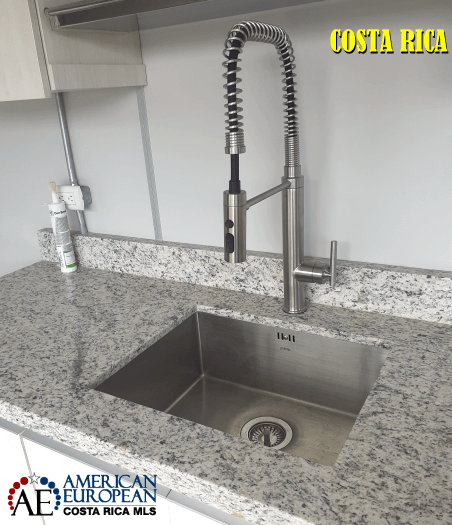 Zoning
Even on properties that have only a 10% zoning restriction, container homes are allowed. This option now makes it easy to use building lots with title problems, maritime zoning restrictions, building restrictions with lack of water supply, and others.
Construction permits
The biggest advantage of having a container home like this is that you do not need a building permit unless you want to install it on a foundation. Due to the bad soil in some parts of Costa Rica, and being in earthquake territory, using pier foundations is the best solution. A concrete slab is also an option but will be more costly to install.
Some municipalities might require building permits for a foundation. If the client DOES NOT want to use the authorized builder for the permits, site preparation, and final installation, he can source those services separately. EXCEPT for the installation part. For that, he/she DOES need to use the manufacturer's installer. This is necessary for warranty and quality control issues.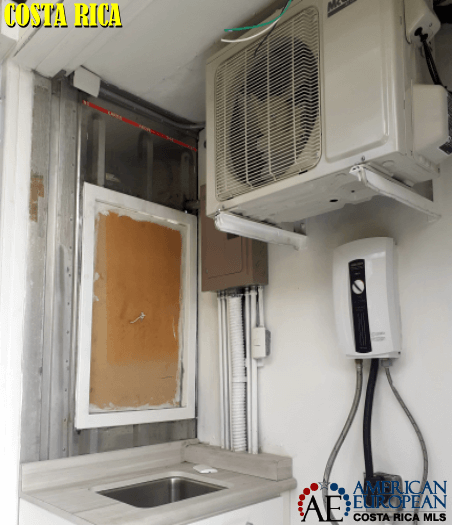 Blend in and strong
Modular container homes can blend into nature easily. And they can, of course, withstand horrible weather circumstances. Shipping containers manufacturers have designed them to carry cargo through extreme weather. Imagine, they build them to survive in 100 mph winds or 50-foot waves.
For more information on designing and ordering a custom-made container home in Costa Rica, contact us now.