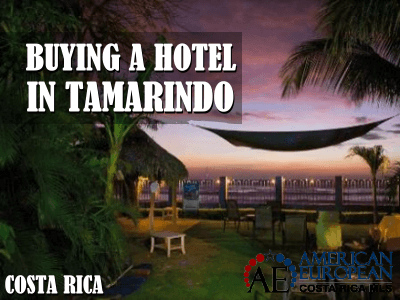 This is the real story of TJ and Cinde buying property in Tamarindo. This extraordinary couple recently moved to Costa Rica and bought a hotel in Tamarindo.
If you are dreaming of moving to Costa Rica, like TJ and Cinde did, starting a new life and buying a property, check out Tamarindo first. It's as awesome a place as TJ and Cinde experienced.
Fortunately, we have a great affiliate partner in Tamarindo, Jogi Gerner and his team of Tamarindo real estate experts, who can get you going the easy way. Don't make any mistakes, connect with the right people in your new environment, The American European real estate group. Read on to hear what TJ and Cinde found out about Tamarindo.
Our first visit to Tamarindo
About three years ago, I came to Costa Rica for the first time with my daughter, Sydney, and my fiancé, Cinde. We decided to try the Northern Pacific Coast first. Though we stayed at the very plush Westin Resort in Conchal, we continually found ourselves drawn to the small beach town of Tamarindo. We had the time of our lives on our vacation. There were so many things to do and all fairly close.
As soon as we got back to the States it was clear that, though we had left Costa Rica, we were still influenced by its charm. Around this same time, I was in the process of selling the business that my father and I had run for many years. The three of us could not stop telling our friends and family about the incredible time we had down there. It wasn't long before Cinde and I started discussing the idea of moving down to Costa Rica.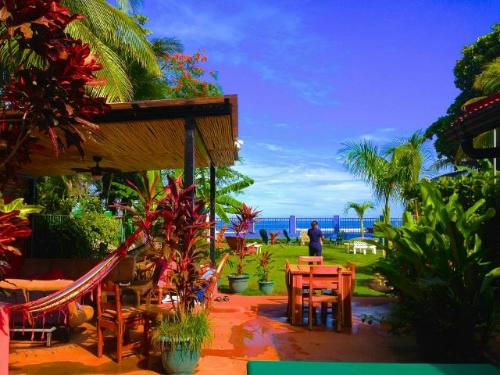 I sold my business
Once my business sold, there would only be one thing preventing us from making the move. My daughter Sydney still had her senior year of high school to complete. I had no idea if she would even consider moving to another country at this point in her life. When I brought it up to her, she was as excited about it as Cinde and I was.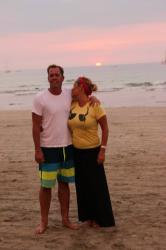 Immediately, the planning began!
We booked another trip back to Costa Rica to scout different areas and explore rental properties. The most important task was to find a reputable school where Syd could finish her last year of high school. Naturally, we wanted to live in the Tamarindo area; the charming town had captured our hearts and imaginations. Luckily, reality began to align with our dreams and things started falling into place. I met with administrators of Country Day Private School and both Sydney and I were impressed with their program.
A Tamarindo hotel for sale
The search for a rental home was next. We returned to Tamarindo without much of a plan. One night, we were walking on the beach and happened upon a cozy bed and breakfast hotel. The hotel was a bit run down but very charming. A one-night stay turned into a week. We befriended the owner and discovered her desire to sell the hotel. My mind raced with the possibility of owning my own beachfront hotel in Costa Rica. Upon checking out, I gave the owner a hug and said, "You might be hearing from me soon."
Making an offer
Back in the States, I asked Cinde how she felt about me putting in an offer on the hotel, just to see what happens. Her answer was an emphatic, "Yes!" Her enthusiasm and a few prophetic words from my dad were all I needed. I was fortunate enough to come into contact with the American European real estate group affiliate in Tamarindo, Jogi Gerner. I was naturally very nervous about buying a property in Tamarindo, in a different country. But my Tamarindo real estate team quelled my anxiety and provided tremendous service during the transaction.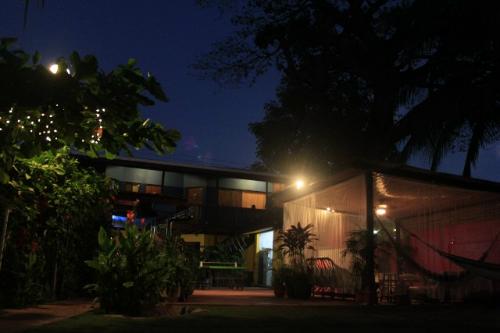 Owning a hotel in Paradise
My excitement only grew because of them and a few months later, I was the owner of a hotel in Paradise. We have put a lot of work into the hotel, but it has been the very definition of the phrase "A labor of love." The last year and a half have been the most exciting and rewarding time of my life. What started as a two-week vacation has turned into the adventure of a lifetime. We have a saying at Villa Amarilla, "Come as strangers, leave as friends."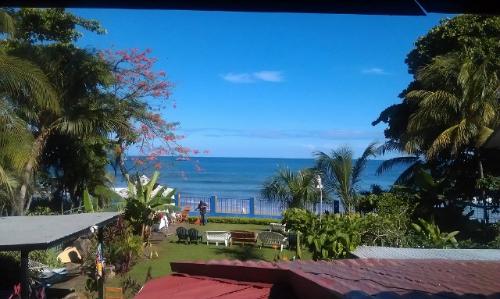 Please stop by to say hello if you are ever in Tamarindo. I am looking forward to referring you to Jogi, the one you need to contact for buying a property in Tamarindo.
by TJ Krantz, Hotel Villa Amarilla
If you are looking for a similar experience in buying a property in Tamarindo, contact Jogi now.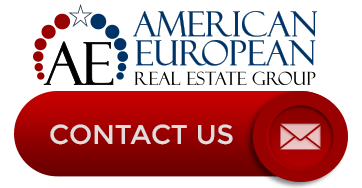 Feel free to leave your comments on this blog.
---
If you like this blog, connect with me on Google+ or subscribe to our newsletter by clicking the banner below.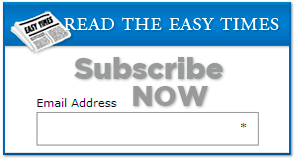 While we're at it, I DO want to remind our readers that we appreciate any referrals you can send us. Finally, please remember the American-European real estate Group's agents when you refer a real estate agent. Because we DO appreciate your business.